The prevalence of urban agriculture in Montreal has expanded drastically over the past few years and is only getting more popular. Big names like Lufa Farms have garnered national attention (including a visit form Prime Minister Justin Trudeau) with greenhouses that can supply fresh produce to the city's inhabitants in even the harshest of winter climes, but there are also many smaller players making an impact on the local community.
One such example is Quartier Nourricier, located in Montreal's Centre-Sud arrondissement, close to Frontenac metro. It may seem a touch out of the way, but they are quickly expanding to influence a broader area than just their neighbourhood; and the project hasn't even been running for a whole year yet. Funded by several neighbourhood organizations, their mission is not only to supply the community with beautiful produce, but also to educate people on their food and where it comes from.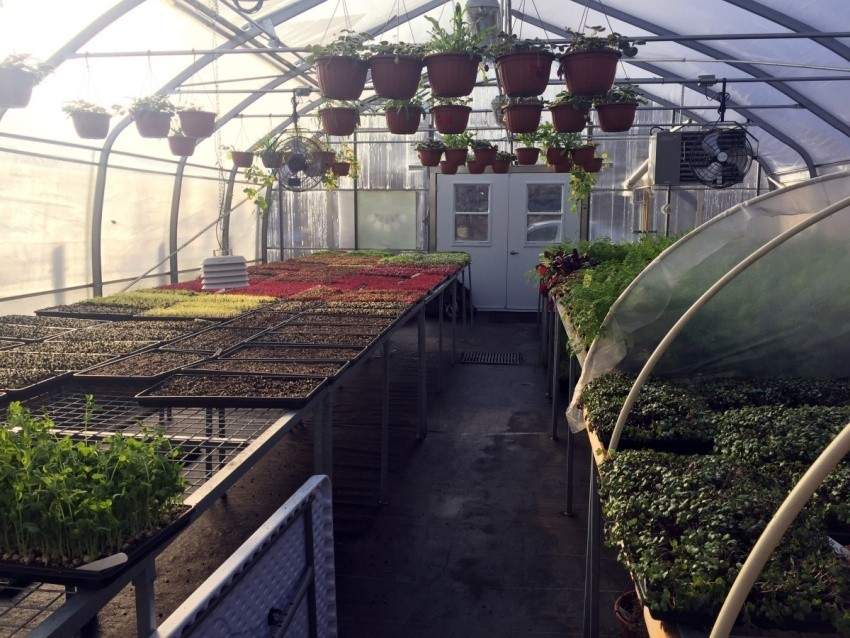 Even with winter's imminent arrival, a tour inside their greenhouse yields a bounty of green sprouts and shoots that are still thriving despite dropping temperatures. The temperature-controlled environment is home to a variety of microgreens, from staples like pea shoots and beet microgreens, to experiments with sorrel micros, which are currently being tweaked to find the right light and humidity for it to flourish. The space may not be big, but what it lacks in size, it makes up for in innovation. Their latest test is to try and grow carrots, baby turnips, and other root vegetables, all in individual trays.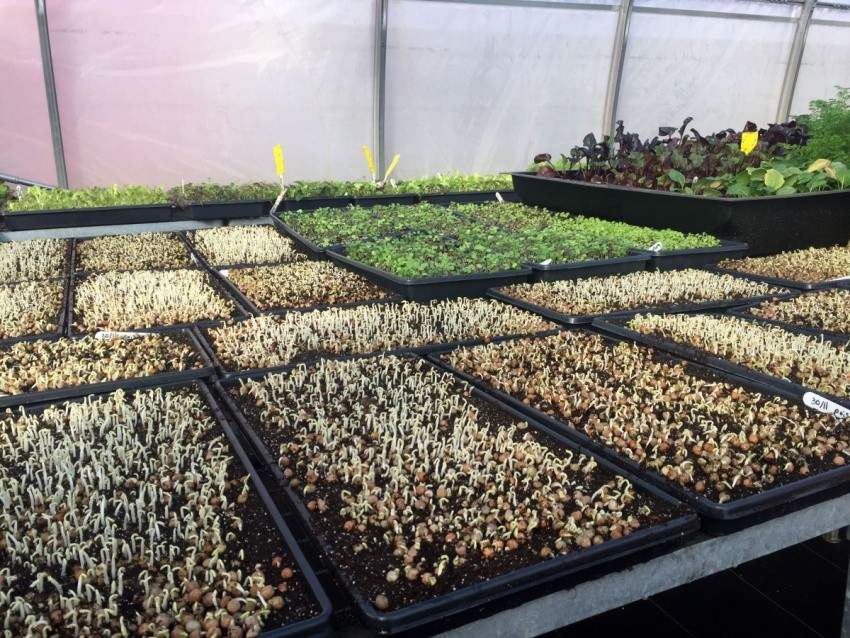 Not only is Quartier Nourricier growing beautiful, tasty, organic produce, the entire business model is built on giving back to the community. The greenhouse trains and employs young people in the area, providing them not only with the opportunity to learn about urban agriculture, but also to gain employment and income. They're also totally transparent in what they do, so anyone can stop in and learn about the project (especially during summer when the sides and roof of the greenhouse open up, and those who are curious can peep in and see what's going on). Workshops offered to local schools also ensure that this education starts young and continue as children grow and learn more about food systems.
The harvest is distributed through a number of channels. During the summer, a large portion of it is sold to locals at the Frontenac Solidarity market, which helps make good food affordable for those in the community. In the winter, they sell their products at Fruiterie Aux Fruits des champs and also plan to organize a weekly microgreen pick-up, similar to CSA baskets. The micros are also sold to a select number of restaurants and cafés around the city, providing a unique story to tell their customers about this particular local supplier.
There's no doubt that come winter, Quartier Nourricier will continue to brighten the lives and plates of locals, with both the greens and community engagement they foster.