Aburi Restaurants' long-awaited luxury dining concept, Hana, finally opened its doors this week in Toronto's Yorkville neighbourhood. The sixth Canadian property by the prolific Vancouver-based restaurant group is Canada's first to showcase modern Kyō-Kaiseki cuisine, pairing the elegance of omakase dining with the unparalleled hospitality of omotenashi service.
With only two seatings per night, Hana aims to create a dining experience unlike anywhere else, with two 15-course menus curated daily by executive chef Ryusuke Nakawaga and sous chef Aiko Uchigoshi. The two Aburi chefs fuse modern culinary techniques with traditional Japanese techniques to provide dishes that are both palatably and visually stunning.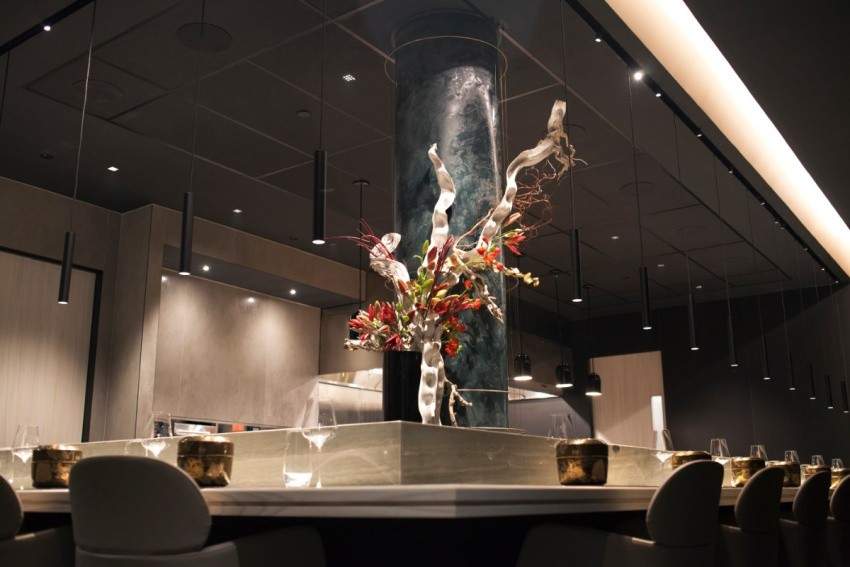 The team at Aburi have put a great deal of thought into the dining aesthetic as well. Guests can choose to dine in one of Hana's sleek private dining rooms or at the chef's counter where they can witness and engage with the talented back-of-house team as they prepare each course.
Guests will also have the option of selecting from Hana's carefully designed beverage pairings, which include an exclusive array of wines and sakes.
Hana is open Monday to Sunday from 5:30 p.m. to midnight. Reservations can be made online.