Just in time for the Calgary Stampede, Eau Claire Distillery has unveiled its latest creation: an intrinsically Albertan rye whisky, planted, seeded, and sowed entirely from horses and horse-drawn equipment.
Since establishing a relationship with Bar U Ranch in 2013, the Alberta-based distillery has been working hard to further the farm-to-glass cause, building upon its philosophy of tradition, transparency, and autonomy through every step of the production process.
"This unique rye is the only one in the world that uses horse-farmed rye. It was grown in a field at the Bar U Ranch National Historic Site near Longview, Alberta," says David Farran, president of Eau Claire. "You don't get more Alberta than that."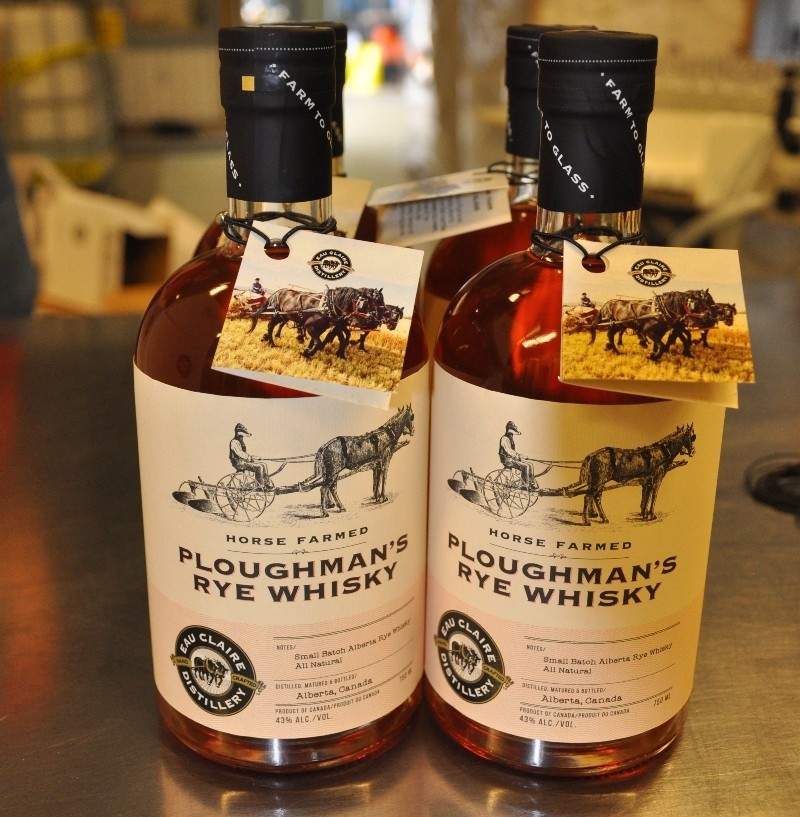 The latest addition to the Eau Claire catalogue is a smooth sipping rye that blends quintessential sweet and spicy notes of traditional rye whisky with the deep and robust flavours of Eau Claire's signature whisky.
"The Ploughman's Rye Whisky was first aged in new American oak barrels and finished in casks from our single-malt whisky batch 002," states master distiller, Caitlin Quinn.
Eau Claire continues to preserve a tradition of farming that has been seemingly forgotten by new generations. In an industry laden with buzzwords and gimmicks, Eau Claire's commitment to authenticity and its genuine connection with the land and people is a refreshing divergence from the status quo.
The Ploughman's Rye Whisky can be purchased directly from the Eau Claire Distillery in Turner Valley, the Eau Claire Distillery booth at the Calgary Farmer's Market and at select retailers throughout Alberta.