An exciting new whisky has just joined Odd Society's award-winning catalogue just in time for the holidays. Made with malted barley smoked with maple wood and aged for a minimum of three years in oak maple syrup casks, the Vancouver craft-certified distillery's new Maple Whisky is as Canadian as it gets.
The third addition to the Odd Society family of whiskies boasts a robust, slightly smoky aroma with a touch of silky maple sweetness. The Maple Whisky was crafted with Canadian winters in mind, and the combination of warmth and richness provides a perfect remedy for the coldest of days.
Additionally, along with Odd Society's Prospector Rye and Commodore Single Malt, the new Maple Whisky is soon to be made available for purchase in 375 mL small-format bottles at 45% alcohol per volume.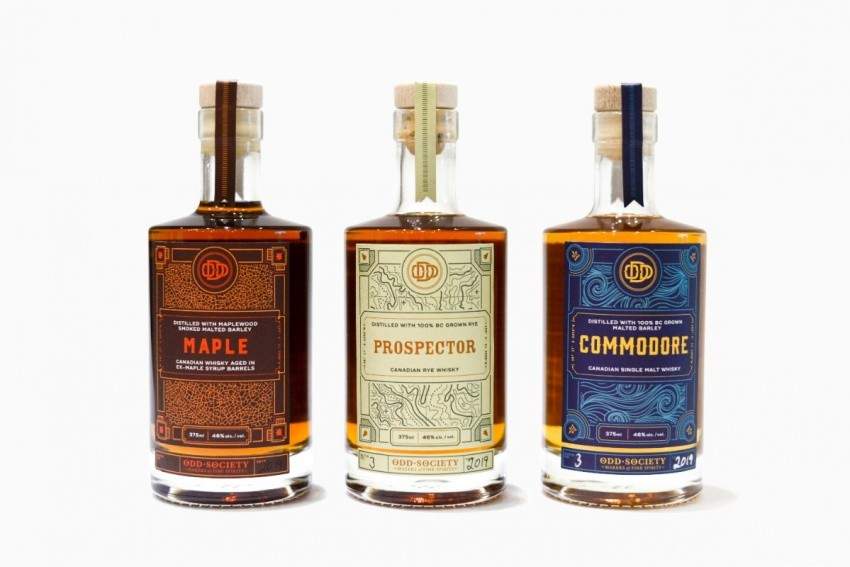 Despite being Odd Society's largest whisky release to date, quantities of each offering are still limited. All three whiskies make for fantastic stocking-stuffers, so Odd Society recommends that patrons act soon because they will likely sell out quickly.
The majority of the Odd Society whisky launch will be sold at the distillery's bottle shop and cocktail lounge, while the remaining bottles can be purchased at select B.C. liquor stores starting November 24.