Over the last few months, we've become begrudgingly used to seeing our favourite events and festivals vanish, either because they're postponed until next year or cancelled entirely.
Today, however, one of the country's most renowned and highly-anticipated festivals, Devour! The Food Film Fest, announced that it will take place this October, both online and in-person in Wolfville, Nova Scotia.
And if the news that the tenth iteration of the world's most prestigious food and film festival will still occur this year isn't encouraging enough, Devour also announced this morning that Emmy award-winner Phil Rosenthal will be this year's virtual headliner.
"Phil perfectly embodies the Devour! The Food Film Fest experience with his love of all things food, travel and humour," says Devour's executive director, Michael Howell.
Rosenthal, whose impressive portfolio includes hits such as Everybody Loves Raymond, the James Beard Award-winning travel food series I'll Have What Phil's Having, and his latest endeavour, Somebody Feed Phil, is equally excited to take part in the annual Nova Scotian tradition.
"I'm delighted to participate in Devour! The Food Film Fest as it celebrates my two favourite pastimes: eating and watching movies, which I frequently combine," says Rosenthal.
To get the festival started, Rosenthal has selected the 2007 film Ratatouille to be screened on opening night at the Valley Drive-In Theatre. Rosenthal will also take part in a post-film Q&A segment, hosted by gastronaut and Food Network personality, Bob Blumer.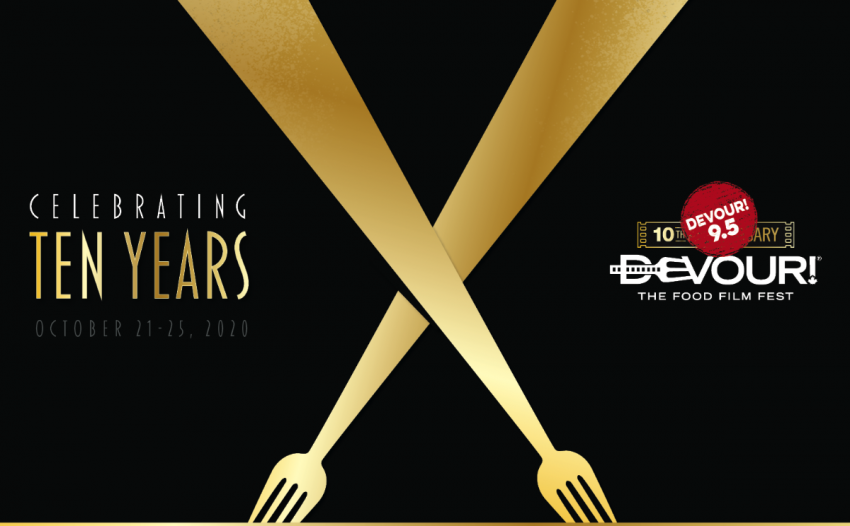 The composition of this year's festival--now affectionately referred to as Devour 9.5--will include a hybrid of livestreamed and in-person films, workshops, and five key signature events: Beyond Terroir: Collaboration with Benjamin Bridge and The Glooscap First Nation; Great Devour! Chicken Dinner; Mayors' Bike Ride for Devour!; Devour! Down Home Lobster Supper; and the new Devour! Drive-In, in partnership with the Valley Drive In Theatre.
And although Devour 9.5 will obviously differ from years past, the temporary reengineered format does have its advantages.
"Because Devour is so experiential, attendees at home will get exclusive and delectable add-ons such as Devour meal-kit delivery so that they can whip up Devour dishes from the comfort of home, while local guests still get a taste for the fest in person on a smaller and more intimate scale," says Devour's managing director Lia Rinaldo.
Devour 9.5 will take place from October 21 to 25, 2020 in Wolfville, Nova Scotia. The full menu of chefs, filmmakers, films, and events will be available by early September.