As construction on The Drake Hotel's new 32-room expansion continues to approach its anticipated completion, the acclaimed hotel group has also been generating quite a buzz in Toronto with some big changes behind the scenes.
Following last month's appointment of hospitality veteran Shaileen Sha as the hotel's new general manager, this week, The Drake Hotel announced that chef Laura Maxwell will be taking the helm of the culinary program at its flagship property on Queen Street West.
"I feel very lucky, and I couldn't be more excited to be surrounded by supportive and like-minded peers who value the people behind the business," says chef Maxwell. "It would be an understatement to say the past year hasn't been challenging and I'm very fortunate to be working with such a resilient, hard-working group of people who have made progress possible."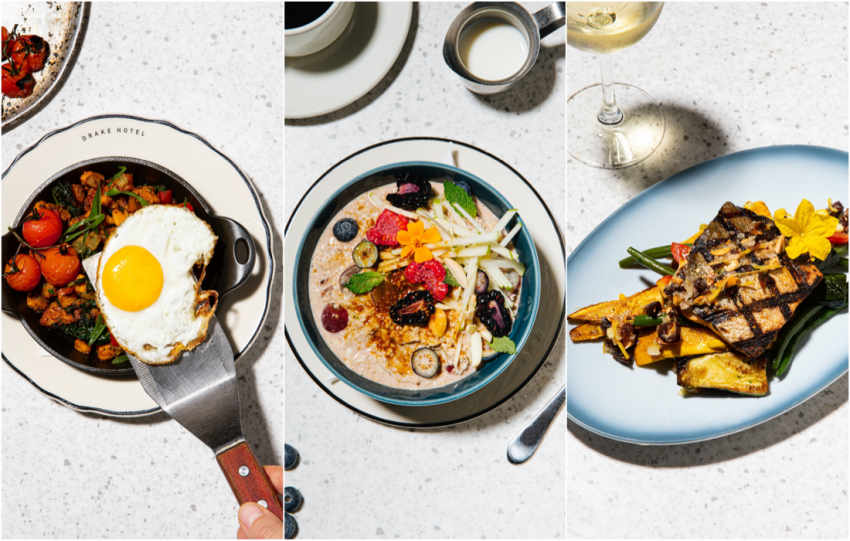 In addition to a praiseworthy portfolio that includes a Food Day Canada Gold Food Innovation Award and winning the Ontario Hostelry Institute's Top 30 Under 30, chef Maxwell is well known for featuring locally sourced, naturally cultivated, and sustainable ingredients during her time as executive chef at Toronto's award-winning Le Sélect Bistro.
"With the support of my great and growing team, I'm eager to share a new menu and bring fresh, tasty, shareable plates that cater to every palate," chef Maxwell continues. "As the city reopens, one of the things I'm most looking forward to is contributing to joyful and momentous occasions."
Reservations for Drake Hotel properties, including in-person and patio dining, special events, and more can currently be made online.