The Drake Hotel's highly-anticipated Modern Wing expansion officially opened its doors in Toronto this week, adjoining an additional 32 rooms along with a slew of creative and contemporary spaces to the historic Queen Street West landmark.
In addition to more than doubling the hotel's total guest capacity, the five-story expansion also features a new lobby, a street-facing bar that combines retro-style seating with new-fashioned fixtures, multiple event spaces, a Drake General Store, and a cantilevered rooftop level suite with scenic views of the Toronto cityscape.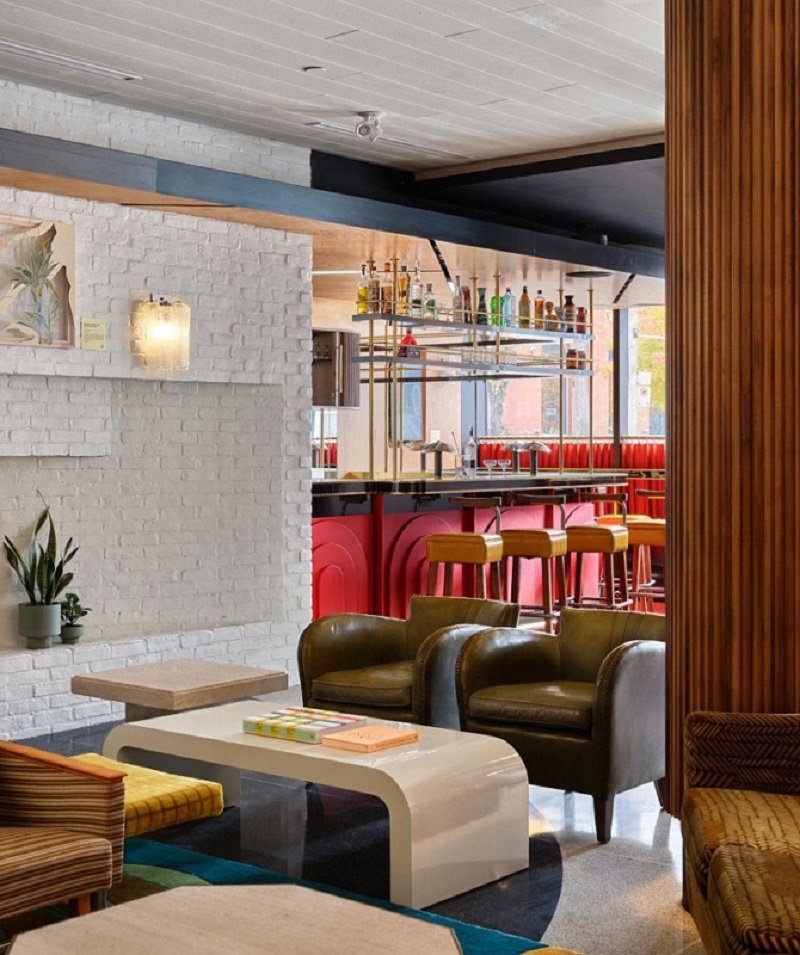 A curated selection of unique local artworks are also scattered throughout the hotel, including creations such as a multi-dimensional mixed medium artwork of linen, oil paint, and sculpture, a 3-D generated botany-themed animated video, and more.
"It has always been our hope to create a neighbourhood hub rooted in our local community and to bridge art of the moment with intentional hospitality," says general manager Shaileen Shah. "At its core, we want to ignite curiosity within both the modern traveller and our friends—and our new spaces are designed for exactly that. We are excited to, at long last, open the doors of the Modern Wing and we certainly aspire to continue our longstanding tradition of welcoming, world-class hospitality."
Bookings for both the original Drake Hotel space and the new Modern Wing expansion can currently be made online.