Getting your hands on a copy of the Maenam cookbook used to be the quickest way to enjoy chef Angus An's award-winning Thai cuisine without having to secure a seat at the acclaimed Vancouver eatery, but this week, chef An and meal kit company Fresh Prep announced a new partnership that will make the process even easier.
Beginning on July 2, B.C. residents will be able to order Maenam's signature Beef Pad Si Ew in meal kit form. The kit comes complete with cooking instructions, a link to a video tutorial from chef An, and all the pre-portioned ingredients to make the savoury stir-fried dish in under 30 minutes.
"Pad Si Ew is extremely popular in Thailand, but less known in North America," explains An. "It's my go-to lunch because of the rich smoky flavour—we call it wok breath—that the noodles pick up from a well-seasoned wok."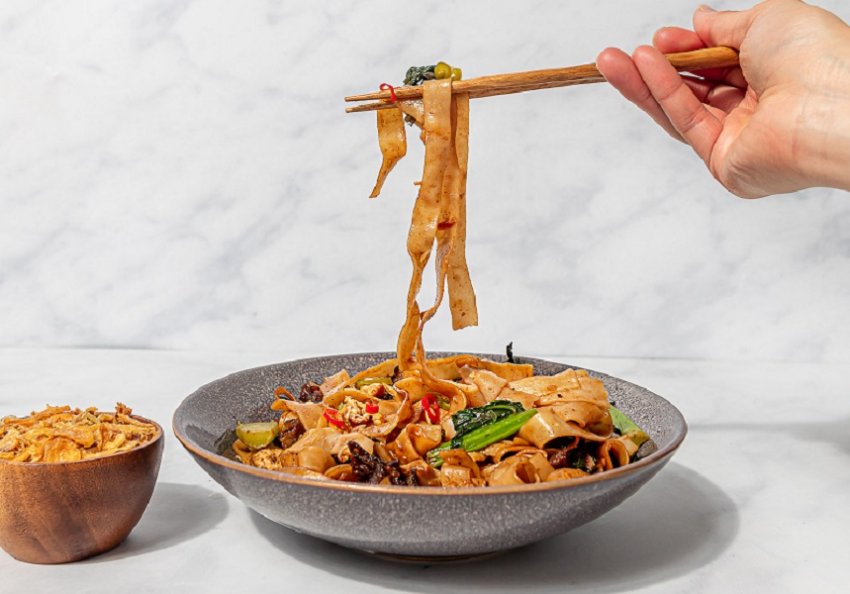 Fresh Prep's Maenam Beef Pad Si Ew is priced at $29 and is fit to feed two. The meal kit will be able to order online from July 2 to 31 and includes a complimentary 30 per cent discount offer on the Maenam cookbook.