Edmonton's popular pop-up-turned-restaurant Pei Pei Chei Ow stated this summer that it would soon be dipping its toes back into the world of pop-up dinners, and this upcoming weekend, the Air Canada enRoute Best New Restaurant nominee will be delivering on its promise with a one-of-a-kind culinary event.
Taking place in the serene setting of Elk Island National Park, the Takwâkin Sunset Dinner will aim to celebrate the autumn harvest through a thoughtfully curated five-course dinner menu.
The menu itself features an inventive assortment of Indigenous cuisine paired with Indigenous World wines and spirits. Some of the pairings include tartare in a fire-roasted bone canoe with marrow, apples, and bannock flatbread served with blueberry gin and tonic, fire-grilled bison steak with corn musk, pea tendrils, and peas with apple whisky soda, and stone fruit cooked on the fire with fresh cream and sweetgrass syrup.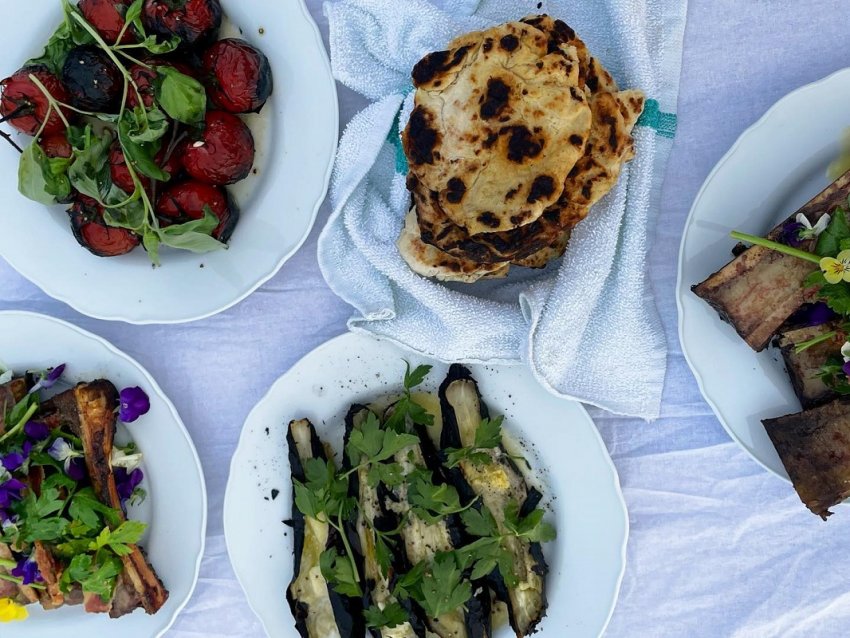 Tickets to the Takwâkin Sunset Dinner include the cost of entry into the park and can be purchased online.