Paying a visit to the Maritimes means you're likely going to be diving into a lobster roll or two...or three.
While lobster rolls can be found all across the Northeastern coast of North America, Prince Edward Island takes particular pride in their top quality lobster and said rolls. As a result, there are well over 100 options for lobster rolls (or similar sandwich facsimiles of) across PEI.
By no means is this a fully comprehensive list of the best (or worst) of what you can find in the Atlantic province, but here are my thoughts on the six lobster rolls I tried while visiting the island recently.
I've listed them from my least favourite to my most favourite with a bit of insight as to why each PEI lobster roll landed where it did.
(Note: lobster rolls are most often listed as "market price", so the prices listed were what I paid during late summer 2023.)
6. Windows on the Water (Montague, PEI) - $34 for lobster roll and coleslaw (optional add-on of seafood chowder for $6)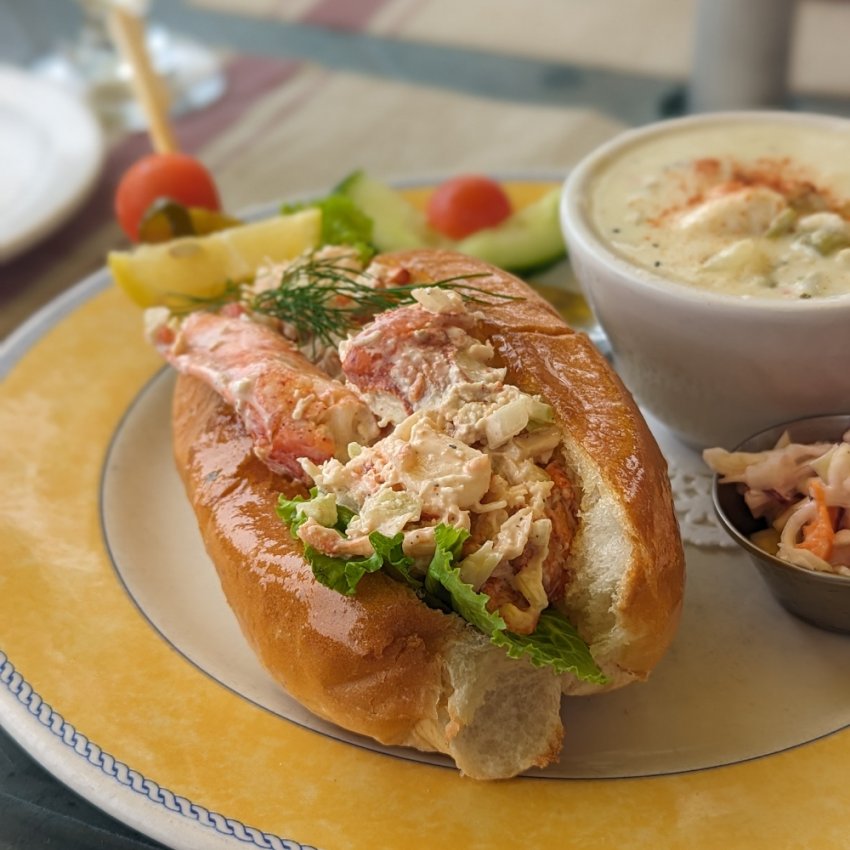 While I didn't mind the garlic-butter-brushed hot dog bun here, it was only lightly baked and not toasted like usual. As well, the lobster meat tasted like it was tossed in store-bought caesar dressing, which does have its time and place I suppose, but not in a lobster roll.
When taking the higher price tag and lesser amount of meat into account when compared to others, this was easily the least impressive lobster roll I tried.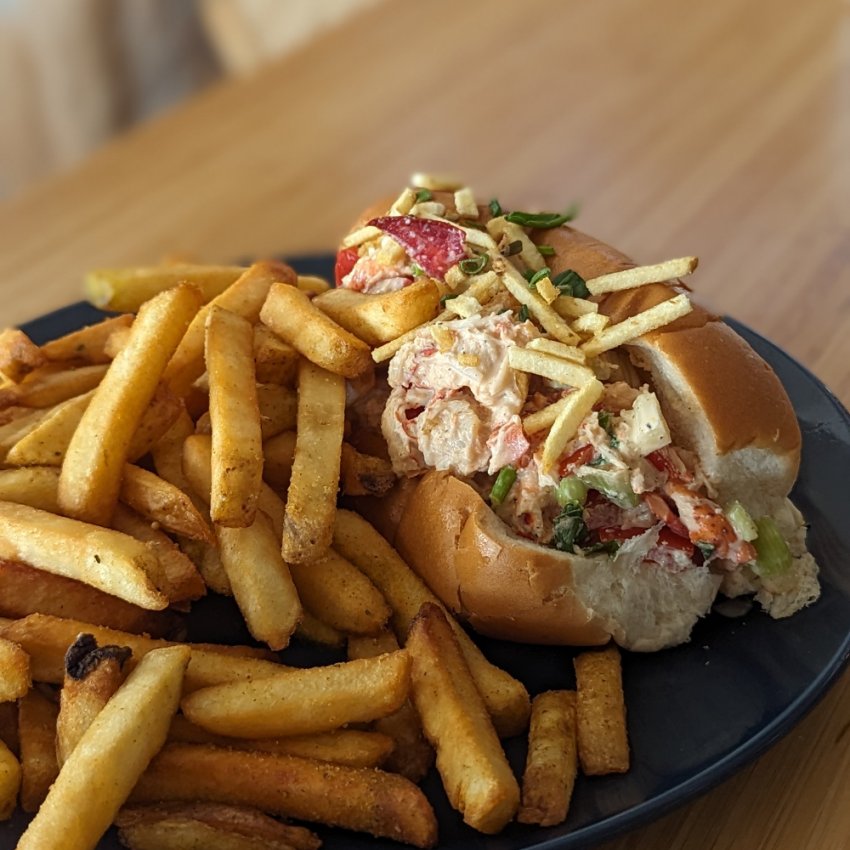 This upper level eatery at the Charlottetown Yacht Club (don't worry, it is not fancy or pretentious) boasted a cool vibe and a nice offering of cocktails and craft beer along with their food menu.
The main mixture of the Salt & Sol lobster roll included bell pepper and celery and a matchstick potato garnish. The addition of veggies into the lobster meat mixture is polarizing to people, but I don't mind some added texture, just don't skimp on my lobster meat! the crispy bits of potato were a nice touch too, I thought.
Overall, a decent roll but not one I'd specifically suggest you seek out.
4. Landmark Oyster House (Victoria, PEI) - $29 for lobster roll with dill pickle potato salad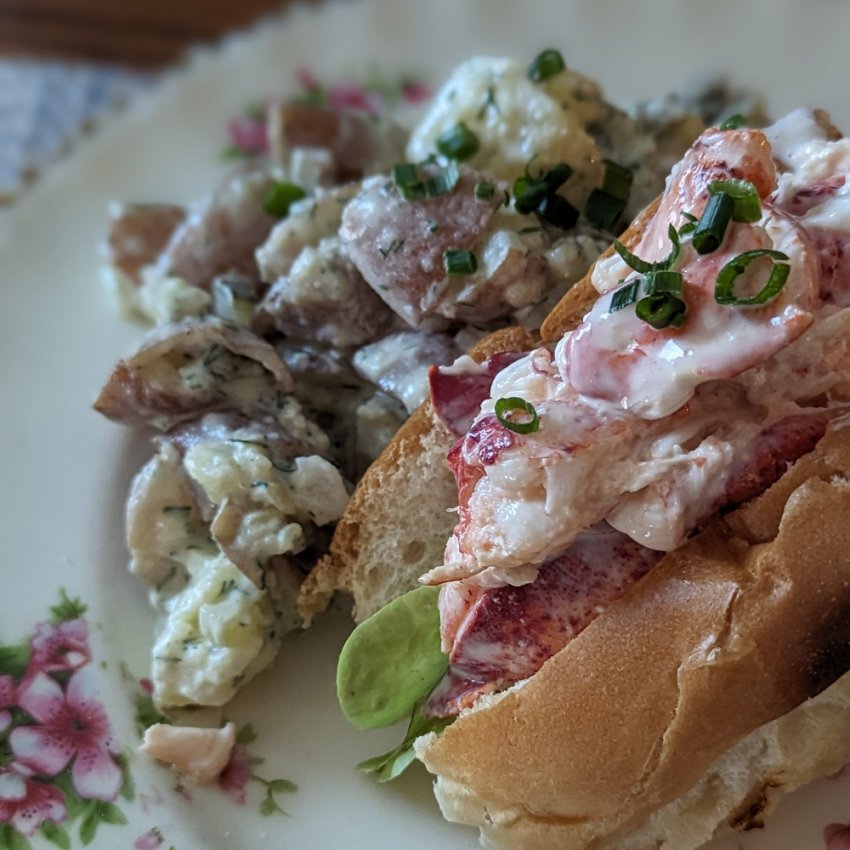 Come for the tasty lobster roll, stay for the even more delicious dill pickle potato salad!
Landmark is better known as Victoria's spot for a sit-down dinner, drinks, and freshly shucked oysters, and doesn't stake its reputation on its lobster roll.
Here, the meat is plentiful and nicely dressed (though I wasn't really getting any charred lemon flavour from the aioli as the menu suggested), and the quality bun was toasted perfectly.
3. Lobster Barn (Victoria, PEI) - $29 for lobster roll with side of kettle chips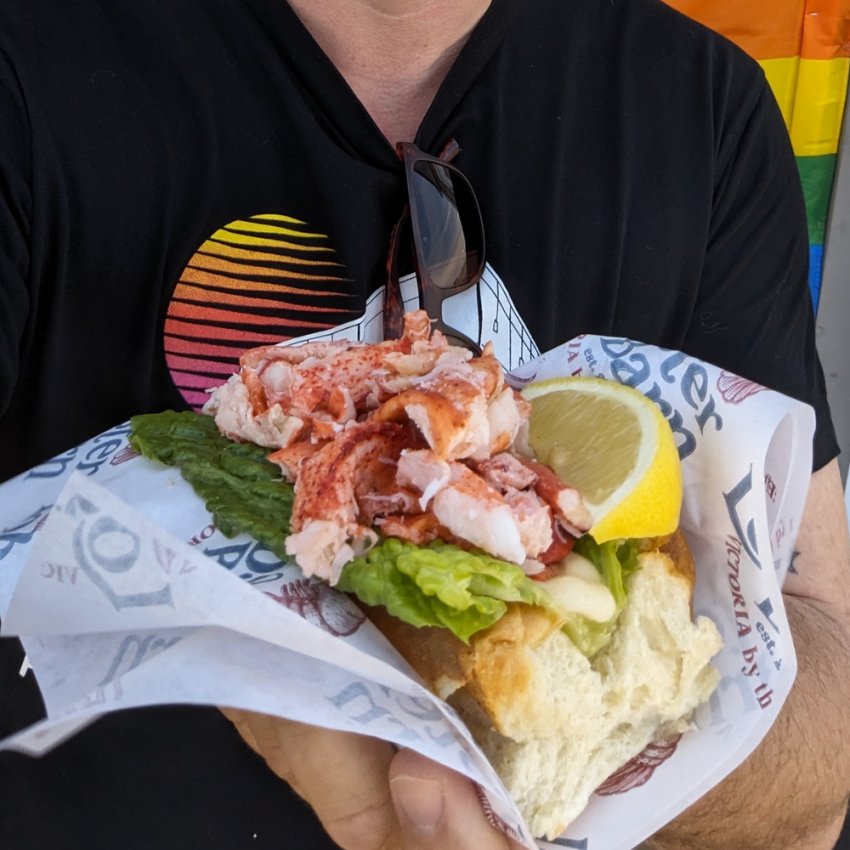 Ask a local and they'll tell you this spot is not as good as it used to be since it was sold from its original owners to a small hospitality group last year.
Ask me and, well, I do think it's mighty tasty. A hefty amount of lobster nestled on top of chopped romaine (love a little crunch!) makes this roll worth waiting in line for (though the next spot's lineups are even longer), but what really sets this roll apart is Lobster Barn's homemade "mayo".
It's more reminiscent of Halifax donair sauce than mayo, if you ask me, but a pleasantly tangy addition nonetheless.
2. Richard's Fresh Seafood (Victoria, PEI) - $28 for lobster roll with a side of fries and coleslaw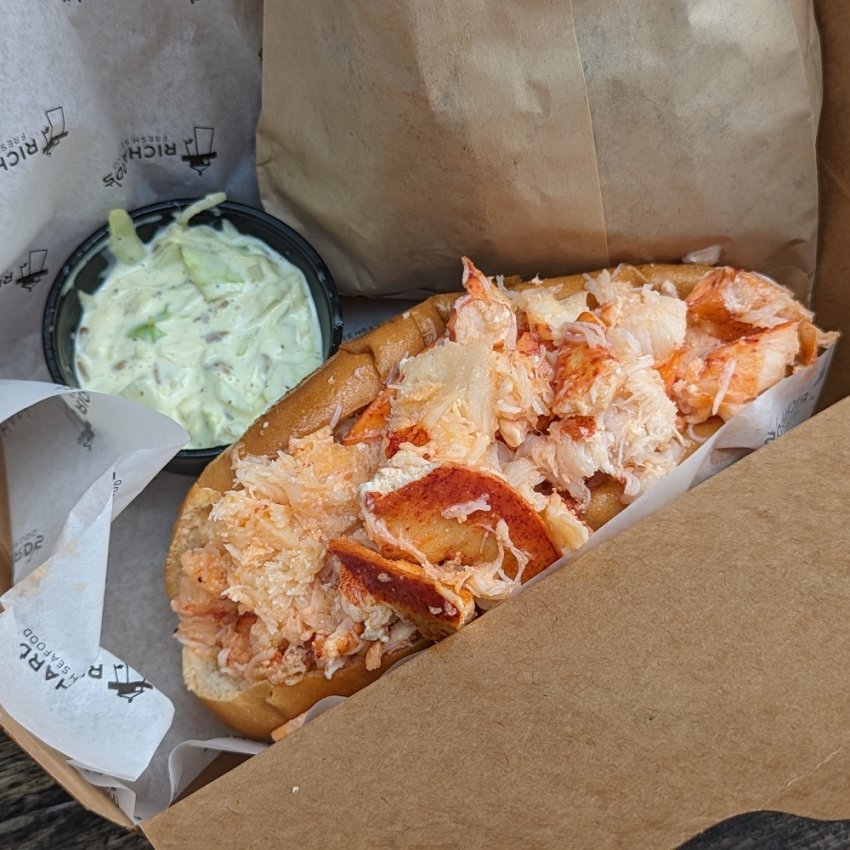 Lineups don't lie...ok, sometimes they do, but the one you'll find leading up to Richard's main counter does not.
Piles of lobster is the name of the game here, so expect to leave full. While I didn't love the overly-goopy coleslaw, the fries at Richard's are tasty—and just as generous portion-wise as the lobster meat in your buttery, perfectly toasted roll.
1. On the Dock Eatery (North Rustico, PEI) - $27 for lobster roll with side of dill coleslaw and potato salad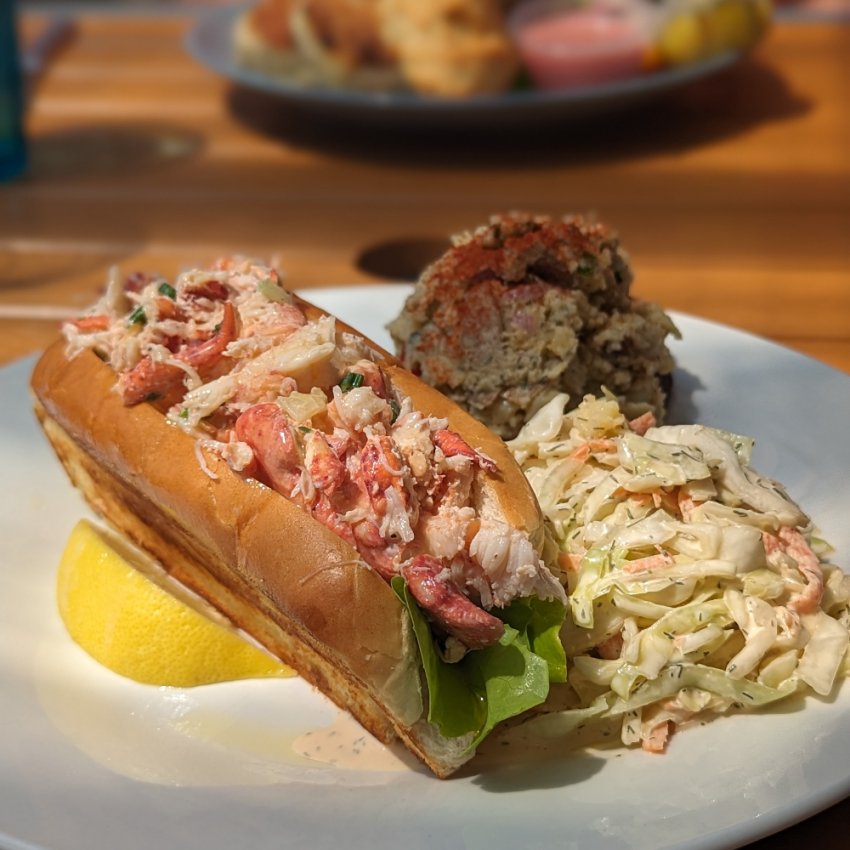 If we're straight-up talking lobster rolls in comparison, I would say Richard's is tied for first place, but I am a firm believer that a food experience takes more into account than just the central food focus.
Here's why I think On the Dock is deserving of this top spot:
Aside from this lobster roll ticking off all the boxes of what a great roll needs to be, it was its two side dishes and price point that left me really impressed.
The potato salad had chopped and smashed roasted potatoes in the mix (such a nice touch) and the dill coleslaw was delicious. Cool, crisp, tangy, dilly...I could go on.