Bringing something new to Toronto's diverse culinary table isn't an easy task, but opening for just a month in Bayview Village mall, Pōpa has quickly established itself as one of the city's most unique dining destinations.
Pōpa, named after the iconic Mount Pōpa volcano in Myanmar, is a collaboration between Hemant Bhagwani (Goa Indian Farm Kitchen) and Trevor Lui (Yatai), and is one of the first restaurants in Toronto to feature Burmese cuisine.
The 45-seat restaurant showcases an array of dishes inspired by the rich flavours of Bali, Burma, and Macau. From Chinese-style noodles, Indian-style soups and flatbreads, to curries, stir-fry, and salads, Pōpa's menu is an authentic amalgamation of historical trade routes where regional ingredients and cuisine intersect.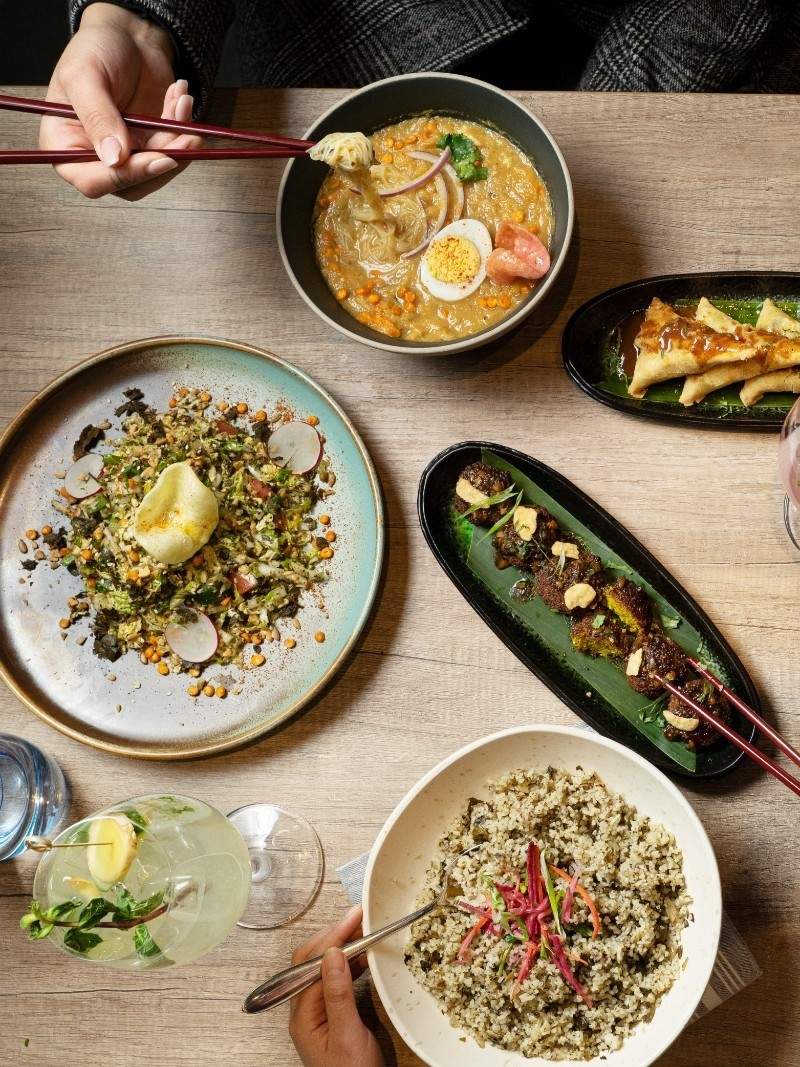 "Prior to opening Pōpa, I spent months conducting research and development, ensuring the experience our guests would have would be as authentic as possible," says Bhagwani. "From travelling to Myanmar to testing flavours and compositions at home, Pōpa is truly a labour of love and a dream in the making."
Pōpa
is open Monday to Sunday from 11:30 a.m. to 9:30 p.m.