A cool new wine bar from the hospitality group behind Halifax's acclaimed Drift, Bar Sofia, and Café Lunette opened this week in the Queen's Marque district. Peacock Wine Bar aims to offer a wild and whimsical take on a traditional wine bar with an extensive array of interesting wines and a seasonal, vegetable-forward menu of small plates and pastas.
Peacock's beverage program is led by Marco Gucciardi and James Pottie, who will be offering up an ever-evolving list of more than 90 different wines—including many small-production and hard-to-find labels from around the world—along with a wide assortment of wines by the glass, a creative cocktail list, and tons of local beers and ciders.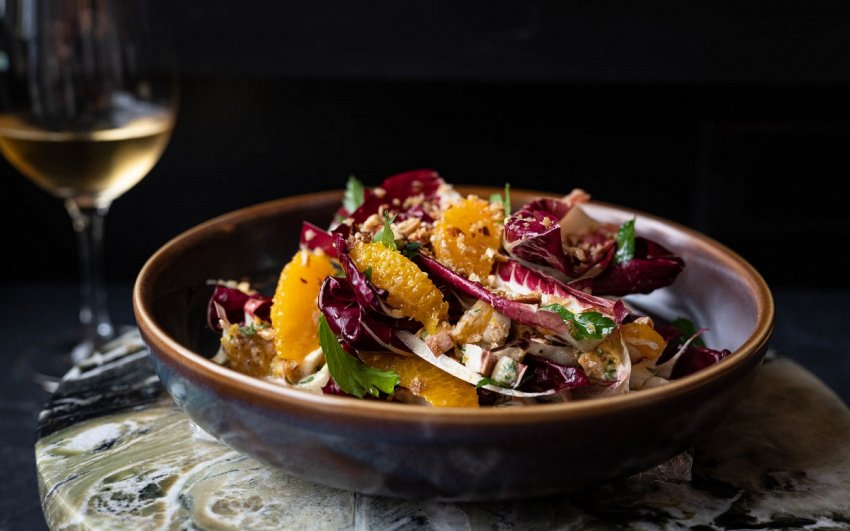 In terms of food offerings, Peacock chefs Bill Osborne and Moira Murray have put together a menu of seasonally-inspired dishes that showcase fresh vegetables and handmade pastas.
Some of the highlights include the summer squash and haskap salad with pine nuts and basil seed vinaigrette, the eggplant sandwich with pepperoncini, sabroso, and marinated mushrooms, and the potato and parmesan agnolotti with smoked potato brodo.