Just as Canadians are getting ready to tune into the finale of The Great Canadian Baking Show this upcoming Sunday, CTV announced this week that its new cake competition series Cross Country Cake Off will make its debut on December 4.
The series, which was originally teased back in May, will be hosted by award-winning chef, author, and TV personality Mary Berg along with acclaimed pastry chef and owner of Vancouver's Kouign Cafe, Andrew Han.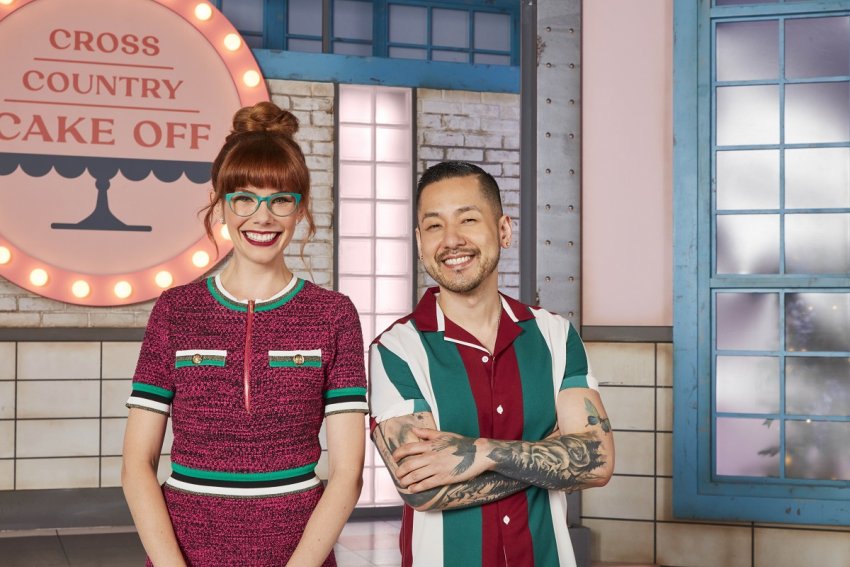 The series will kick off with four holiday-themed episodes, during which Berg and Han will judge the homemade cakes of 24 bakers from across Canada. Throughout the holiday episodes, eight bakers from each host city (Vancouver, Toronto, Halifax) will face off in a series of qualifying rounds, with four cake makers from each qualifier moving on to compete on the show for a chance to win a $50,000 grand prize.
Following the two-part holiday finale on December 18 and 19, Cross Country Cake Off will make its return in the spring of 2023 with six new episodes. Cross Country Cake Off will air on CTV, CTV.ca, and the CTV app on Sundays at 9 p.m. (ET)