Following the resounding success of its inaugural season in 2021, Saskatchewan-focused Flat Out Food docuseries recently unveiled the new trailer for its sophomore season and announced that it will officially make its return on February 23.
The award-winning series offers viewers an in-depth look into the heart of Saskatchewan's vibrant culinary scene through the eyes of co-creators Jenn Sharp and Adrian Halter as they meet and connect with the farmers, the food artisans, and the chefs who bring it all to life.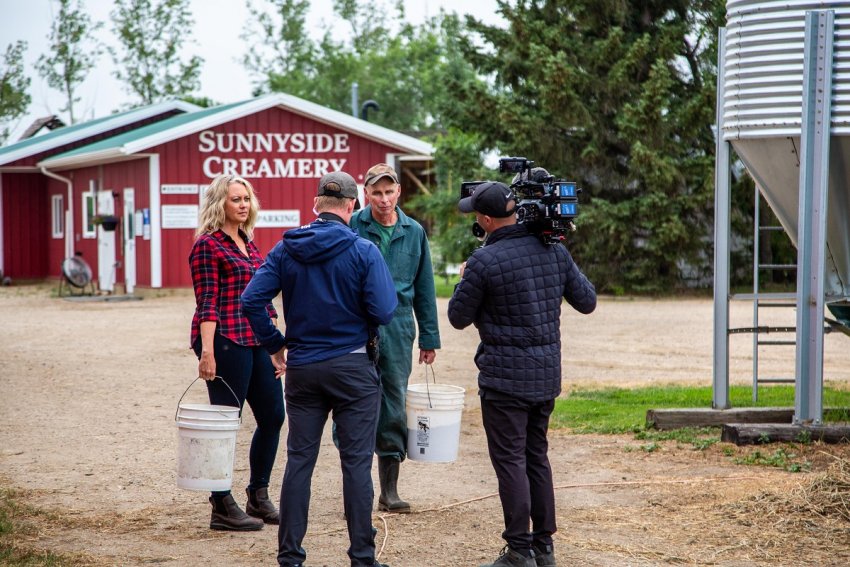 The series itself was inspired by Sharp's 2020 bestselling book Flat Out Delicious: Your Definitive Guide to Saskatchewan's Food Artisans, and much like the acclaimed author's adventures therein, the second season of Flat Out Food will continue to explore the intricacies of food production, from regenerative agricultural processes to foraging seasonal ingredients, to Indigenous food sovereigntists.
The season premiere of Flat Out Food, which will feature Mabel Hill Farm chef Michael Brownlee, will air February 23 at 10 p.m. CST on Citytv Saskatchewan.