Jenn Sharp has spent a lifetime championing Prairie food culture while connecting consumers with the farmers, producers, and artisans who create Saskatchewan's sustainable food systems.
In addition to a number of personal endeavours that have helped to cultivate the province's culinary community, Sharp's work with publications like Saskatoon's StarPheonix, The Globe and Mail, and CBC Saskatchewan have helped put a national spotlight on what many now consider the unofficial epicenter of Prairie cuisine.
Sharp's upcoming debut book, Flat Out Delicious, is an extension of that movement.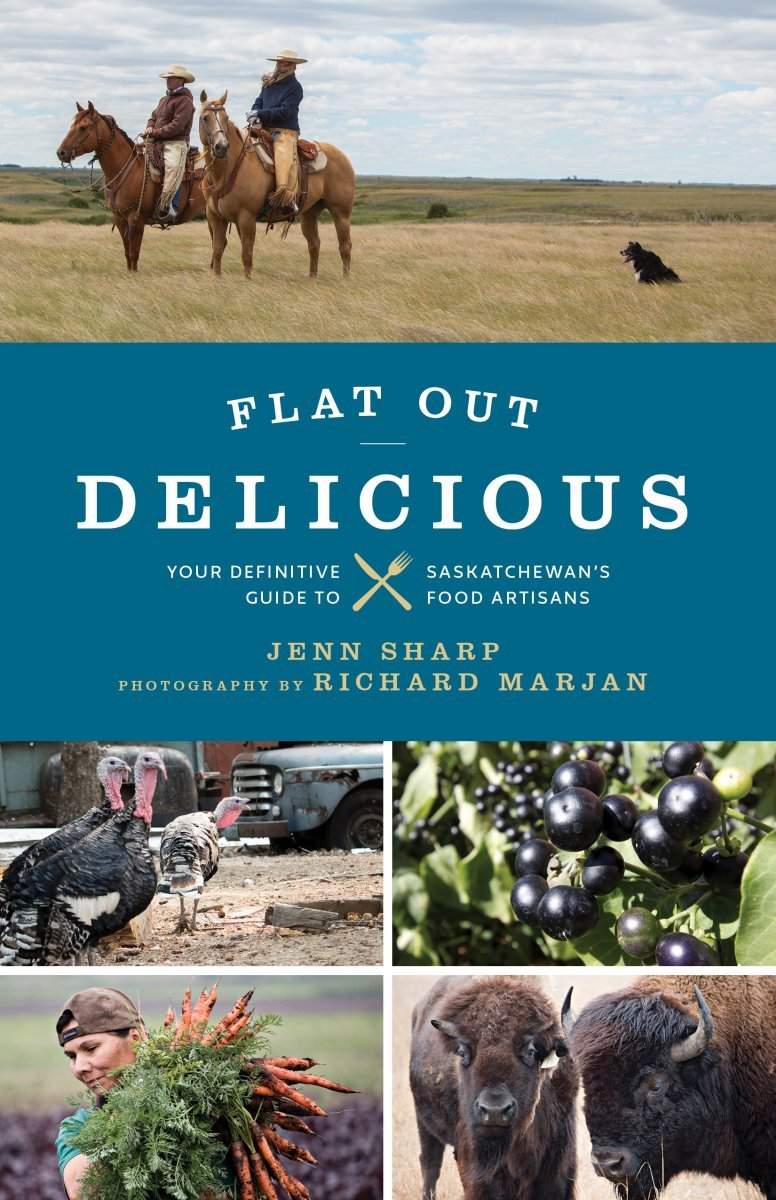 Flat Out Delicious features profiles on more than 150 local artisans, detailed maps, travel tips, and takes readers on a four-month journey through Saskatchewan's burgeoning food and drink community. Organized into seven regions, Sharp connects with small-scale farmers, beekeepers, chocolatiers, ranchers, chefs, and winemakers to tell the story of Saskatchewan's unique food systems.
And while the current climate poses an array of potential publication hurdles, Sharp believes the situation presents a unique opportunity to offer a one-of-a-kind launch experience that will provide readers with a behind-the-scenes look at her debut book.
"I dreamed of in-person book signings where I could tell people stories from the months on the road, meeting these food artisans on their farms, in their storefronts and kitchens," Sharp explains. "However, like many entrepreneurs right now, I had 'What the heck will I do now?' moments of overwhelm, followed later by bursts of creativity and inspiration. I chose to look at this unprecedented time as an opportunity."
Instead of a typical in-person book signing, Sharp will be hosting a live Facebook event on May 5. During the event, viewers will be treated to an introduction, backstory, and readings from Sharp, a segment with photographer Richard Marjan, an exclusive chat with two special guests from the book, and a question-and-answer session to finish things off.
"Launching my book online gives me the opportunity to reach more people than I would have at in-person events," Sharp continues. "I have faith that the messages in Flat Out Delicious are what people want to hear now, more than ever, and that's relevant whether it's online or in-person."
Flat Out Delicious is now available to preorder ahead of its official release on April 28. Sign up to Sharp's email list to receive updates, reminders, and a free gardening tip tutorial from Green Sister Gardens.