Few people understand Saskatchewan's food community as well as Jenn Sharp. Even fewer help sing its praises with such a captivating gusto like hers.
After traveling tirelessly throughout 2018 across the province in the name of research for her book Flat Out Delicious: Your Definitive Guide to Saskatchewan's Food Artisans, the writer fell further in love with all things Prairie cuisine and the producers and chefs that help bring it all to life. Sharp released the book in 2020 and despite some setbacks due to the pandemic, began working with Adrian Halter of Regina's HalterMedia to create a unique documentary series focusing on Saskatchewan.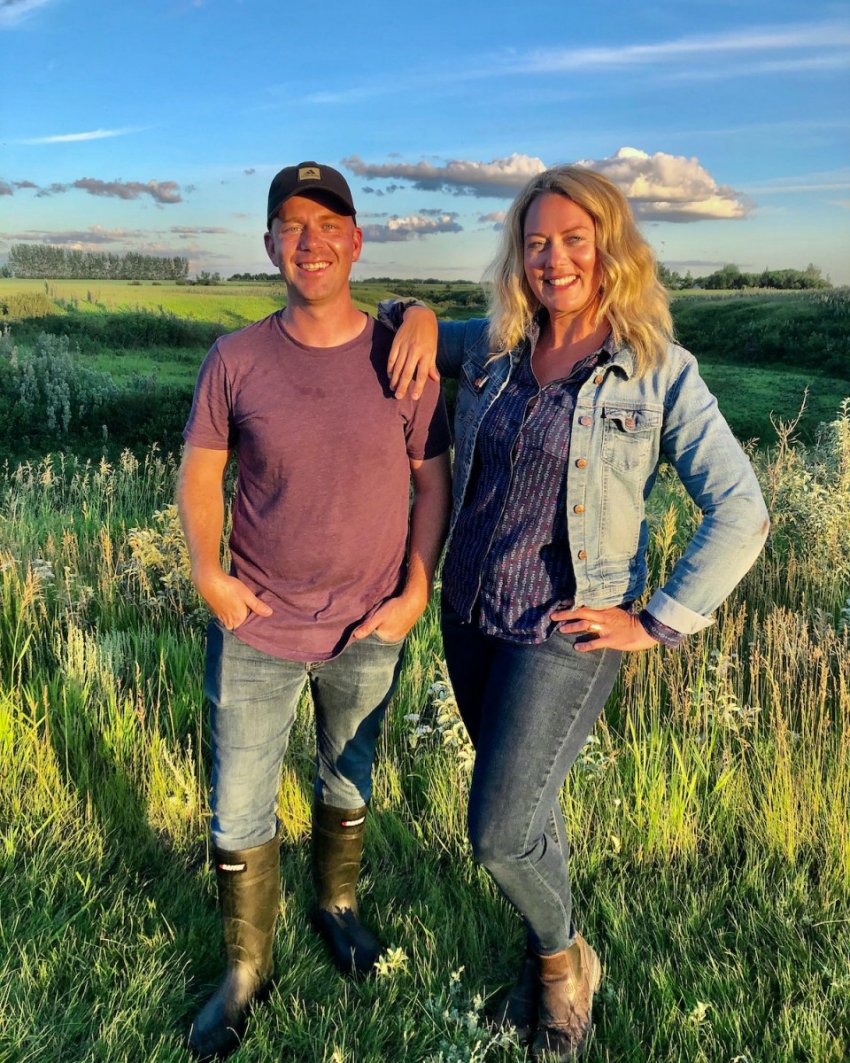 "We filmed in several locations around the province, which gave me an opportunity to see friends I'd first met while doing book research and to revisit some of my favourite areas of Saskatchewan. 2020 was such a challenging year and filming [this documentary series] really gave [us] something to look forward to and to be proud of," says Sharp.
Currently in post-production, Flat Out Food will premiere on February 24 on Citytv Saskatchewan. The six-part series is also hosted by Sharp and highlights Saskatchewan-grown ingredients and watches them go from field (or forest) to the plate with the help of some of the province's top culinary minds.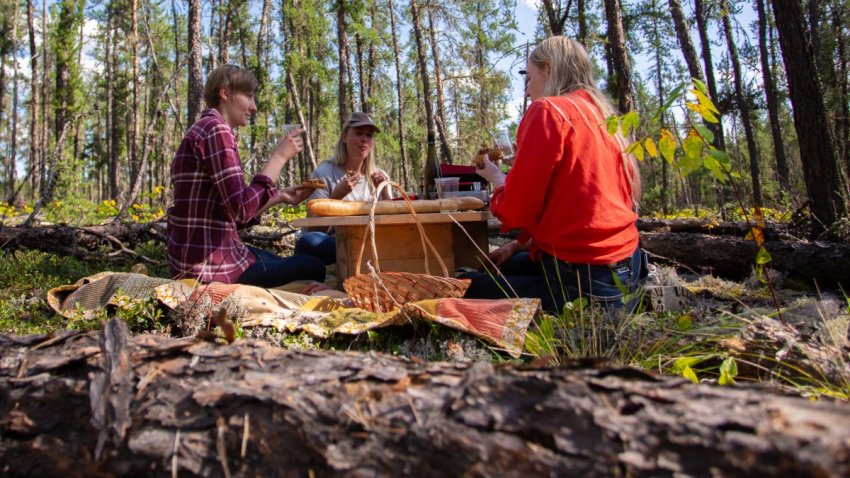 Given the award-winning writer's infectious, upbeat personality and enamourment with Prairie food, it's hard to imagine anyone else as the face of a series like Flat Out Food. As the host, Sharp lays the groundwork for what a viewer will learn at the beginning of each episode and leads conversations with farmers, Indigenous Elders, and chefs along the way.
"I will be overjoyed if viewers are in awe of and learn something new about the ingredients, local food systems, food artisans and chefs in this province," she says. "We visit everyone from a regenerative lentil farmer to mushroom-foraging chefs during a six-episode adventure that spans the province while exploring how diverse our local food scene is. Saskatchewan is a truly special place."
Saskatoon chefs Jenni Lessard (Wanuskewin Heritage Park), Thayne Robstad and Beth Rogers of Hearth and Regina's Milton Rebello (Skye Cafe & Bistro, pictured below) are a few of the local chefs that join Sharp on her quest to gain a deeper appreciation for ingredients like lentils, chanterelles, fiddleheads, nettles, bison and more.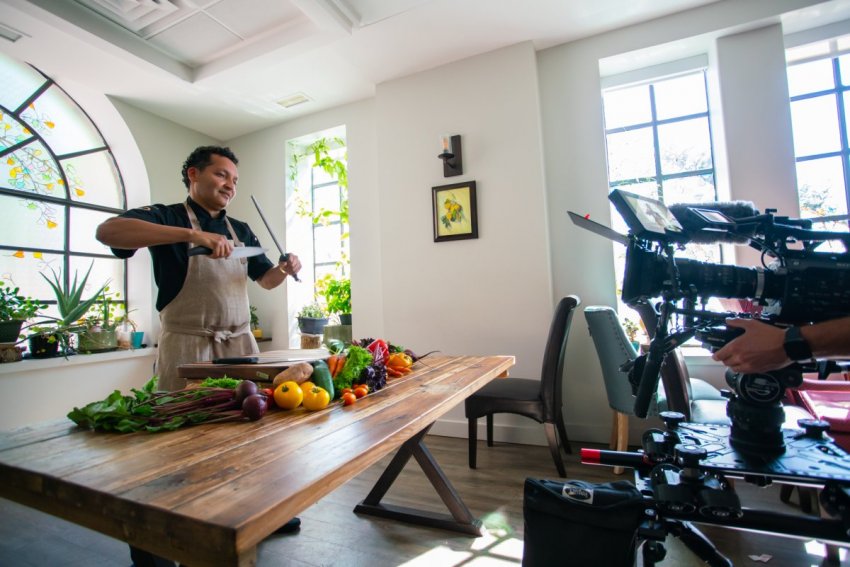 "My goal is to help to build thriving local food systems where 'eating local' isn't expensive or elitist. Rather, it's a way of life that we can all afford," she explains. "That is the epitome of food security. Ideally this would be done using regenerative agriculture and permaculture techniques that nourish our land, and in partnership with our First Nations people."
She goes on to say that if her series leaves just one more person feeling inspired about local ingredients then she's done her job. In reality, it will likely be thousands of people being impacted by Sharp as her determination to lift up regional cuisine is undeniably infectious.
The first episode of Flat Out Food airs February 24 on Citytv Saskatchewan at 10 p.m. CST and will also be available to stream online.