After receiving numerous requests following a series of stunning vegetable-forward dishes on recent episodes of Top Chef Canada, Season 9 fan favourite Kym Nguyen recently unveiled a beautiful new selection of vegan offerings at Vancouver's acclaimed Pidgin.
Chef Nguyen's new plant-based menu is a versatile addition to an already impressive assortment of French-Asian-inspired dishes that have been specifically designed to travel well.
"I just feel that vegans [should] have the same fine dining experience as people who eat meat do. Just because you have a dietary restriction, doesn't mean it has to be so restricting," says Nguyen. "This menu is great for everyone, it has nice accompaniments that work well with a lot of our meat dishes too."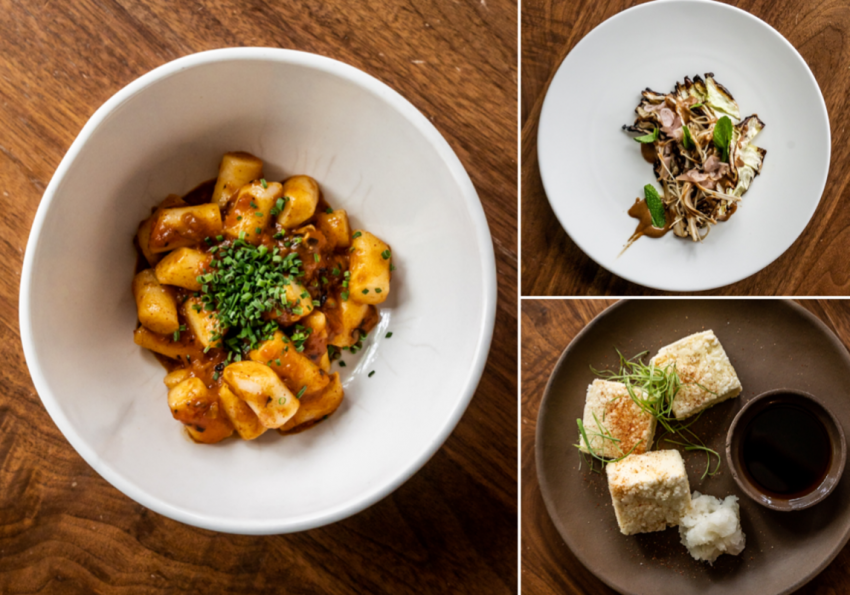 The current menu features items like Korean rice cakes with spiced hazelnut and gochujung mushroom bolognese and tofu and vegetable gyoza with soy vinegar dipping sauce, but since the restaurant routinely rotates offerings based on seasonal availability, chef Nguyen says diners best try them now before they're gone.
Pidgin is open for takeout via Instagram and delivery via Tock from 5 to 9:45 p.m. Sunday through Thursday and from 5 to 10 p.m. on Friday and Saturday.