With roots in London, England, Kym Nguyen found their way across the pond over a decade ago and hasn't looked back. After spending several years in Toronto upon arriving to Canada, the chef settled themselves in Vancouver where they now work as the sous chef at the award-winning Pidgin Restaurant.
For the past two months, Nguyen's culinary skills have been thrust into the national limelight by way of Top Chef Canada Season 9 where they have proven to be a formidable competitor in the competition...if not the most formidable. The proudly queer and non-binary chef has won the majority of the challenges over the past seven weeks so it's hard to argue against the fact that they are a culinary force to be reckoned with.
The season's finale airs on June 7 on Food Network Canada and the chef is one of four talented finalists left to battle it out for the title of Canada's Top Chef, a $100,000 cash prize and a brand new Lexus.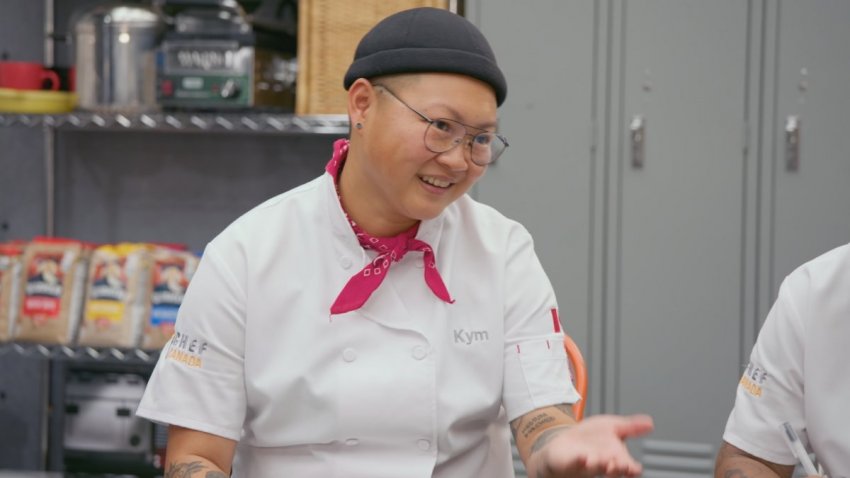 If they cook as well in the finale as they have thus far in the season, it's likely Nguyen will make history as the first non-binary chef to be crowned a season champion. Needless to say, our fingers our crossed!
Recently, the talented chef took some time to chat with us about their favourite spots for eats and drinks in their home base of Vancouver.