Whether on camera or behind the scenes, food and drink have played a prominent role in the world of film for more than a century. When it comes to sound production, food foley is often utilized to produce sound effects in synchrony with the picture to enhance the quality of the auditory experience.
In CBC's six-part digital series Something Undone, creators Madison Walsh and Michael Musi–who also wrote and produced the series–portray a pair of true crime podcast hosts who use everyday food items such as fruits, vegetables, and even uncooked chickens to recreate the sounds of gruesome acts that take place within their terrifying tales.
After heading back to her hometown to manage the effects of her recently-deceased mother, however, Walsh's character winds up finding herself in a frightening story of her own after strange and horrifying things begin taking place in her childhood home.
We recently had a chance to speak with Walsh, who shared what it was like to showcase the art of food foley on camera, the process of discovering unique sounds, her favourite dining destinations in Toronto, and more.
Do you have a favourite iconic Canadian food?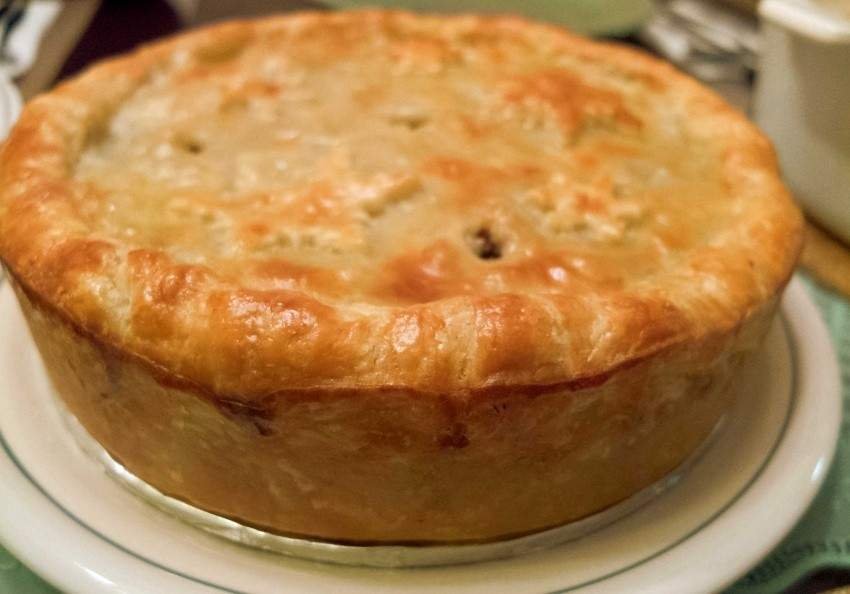 I love tourtiere. I grew up with a French Canadian dad and I remember as a kid we would always do réveillon and it was the worst. You had to stay up so late and go to church, but the best part was the tourtiere and green tomato chutney that my grandma would make with it. You have to have a good chutney. That's the key, a lot of people will say bad things about tourtiere but it's because they're not eating it right.
My grandmother would roll over if she heard this but I also had a really good one from a Jamie Oliver recipe. He's English and he should have no business making tourtiere, but he made one and used so much fat in it that it was spectacular.
What inspired you to showcase food foley in Something Undone
It was really just the authenticity of how horror foley is made. You have to use things that are obviously not real to make those sounds–awful sounds of bones cracking and flesh being stabbed–and fruits and vegetables sound the closest and actually even more hyper-realistic than what the real sound might be.
We started with the Sound Bible and all these different books that were kind of the foundations of foley sound and they all have a little chapter on horror because it's the most fun.
We were also lucky enough to actually pick the brains of some of the top foley artists in Canada, including Andy Malcom. He has a farm in Ontario with a huge sound studio that has every single kind of material that you might need. We were asking him about horror sounds and he shared one cool trick that we used in the film: if you roll up rigatoni noodles inside of a deer hide shammy and crack it, it makes the most satisfying bone-crunching sound. I love sound and I was just geeking out for hours crunching up that rigatoni.
Can you describe the process of discovering unique sounds?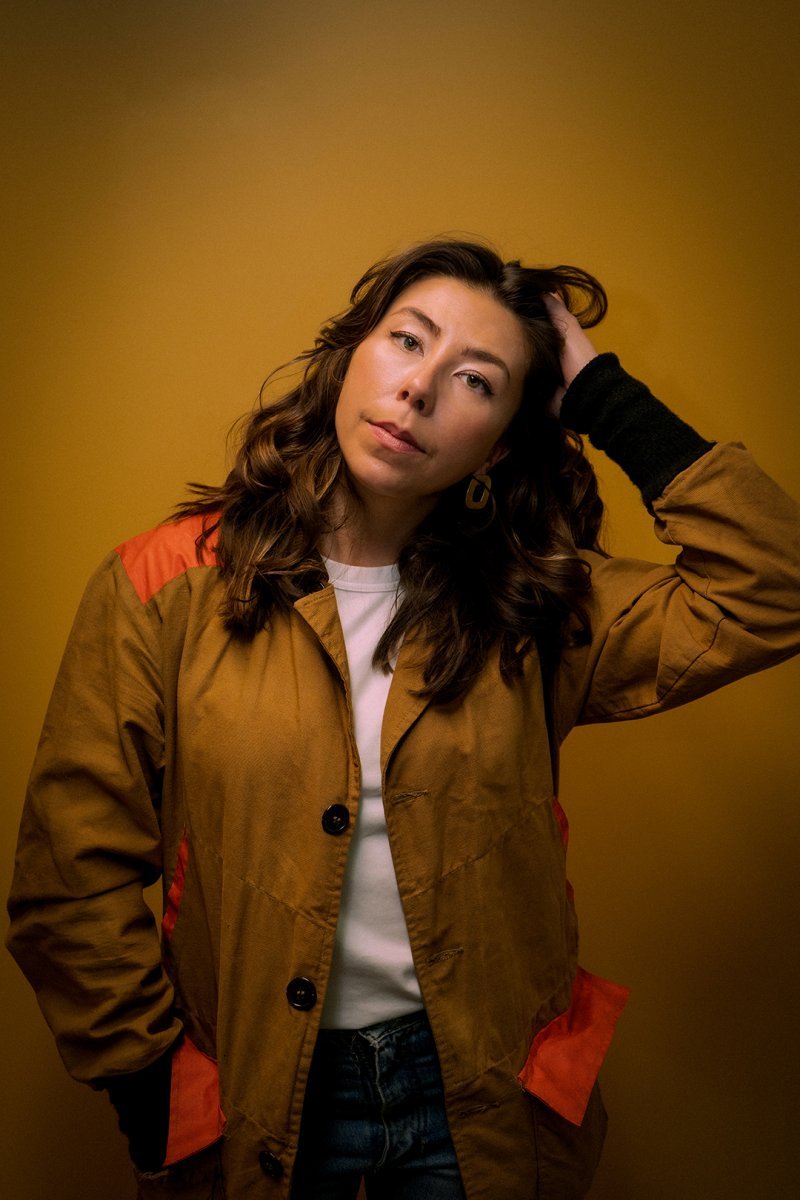 You generally discover by experimenting. You get an object like a fruit and you just do so many different things to it and just listen with your eyes closed and figure it out. There are so many different textures to fruit. When you're working with regular objects you don't have the softness and juiciness that you get with fruit, so you can do a lot more.
For Something Undone we planned our shots in advance so we knew what kind of materials to start with, but the sound experts told us that when they are discovering original sounds, they find a regular object and just kind of tinker with it and use it in completely unorthodox ways.
Do you have a favourite food sound?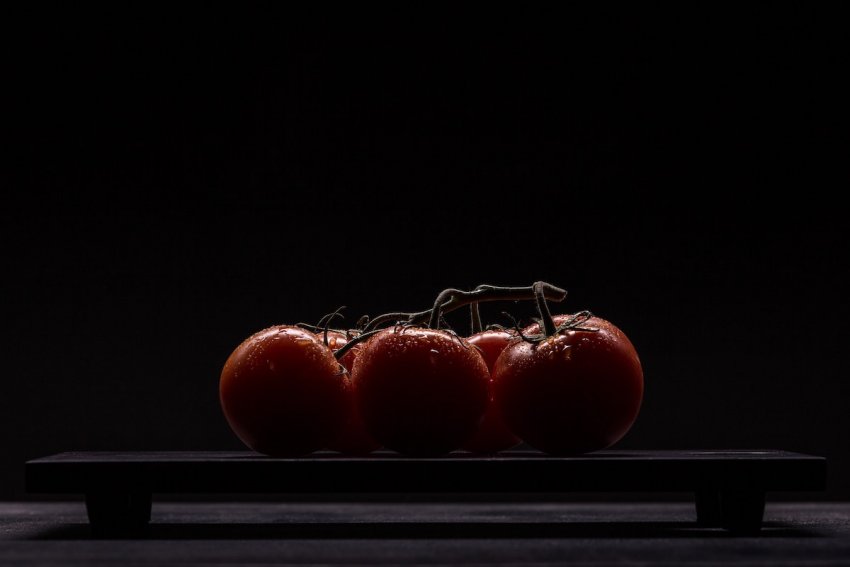 My favourite food sound was the tomato. I think when we were creating and writing the piece, that was the one that really stuck in our minds' eye–the squish of a tomato and how gross and satisfying it is at the same time and how if you use your imagination it can be not just a horror sound but so many other different things too.
The most fun one to do though–and I feel bad about this–was stabbing the chicken.
What kind of food is on your ideal craft table?
We talked about this ad nauseam on set because a set invariably becomes really stressful, so craft is hugely important. You never have enough time, you're working long hours, and you're trying to maintain a sustained focus between shots. People are constantly heading to craft to get fuel and recharge, so I want to say the ideal table is something full of healthy food that will keep your energy going, but really, at the end of the day all you want is sugar, carbs, and hot comfort food.
My co-producer Mike Musi actually took it upon himself to basically micromanage the craft room, catering, and hot substantials because he knows how much it can either lift the crew's spirits or ruin their day. We were asking a lot of the crew so making sure they had the food they wanted was a priority of ours, and the thing the crew wants the most is meat. They work really long hours and they want a substantial amount of meat and protein to keep them going.
Where is your favourite place to go for breakfast in Toronto?
Avling in Leslieville. It's easy to mess up something as simple as a breakfast sandwich and hard to get it perfect. Avling, an amazing ethical and circular-farming-focused restaurant and brewery hits the mark with a sammy that's almost entirely made in house.
They have an in-house butcher crafting the delicious pork patty, an in-house baker whipping up fresh and fluffy muffins, and a rooftop garden to provide their seasonal veg.
Stick around and try the best beer in the city—and a hot breton cake if you know what's up—and enjoy the award-winning interior design.
Lunch
Famiglia Baldassarre is insane. These guys are Italian from Montreal (read: real deal) and operate a pasta factory out of the West End that opens up for lunch on the weekdays.
Counter service and only a handful of tables makes this feel like a secret only you know—despite the lines—and you CANNOT beat pasta going from their hands to your mouth (basically).
Save room for the fresh burrata and sliced proshut. Simply perfect.
Dinner
I've probably spent more nights at Union Restaurant on Ossington than I have at home.
The food—simple french made with high-quality local ingredients—is consistently excellent and the half-price wine Mondays make me very happy. It has a cozy, bistro interior with a cute back garden and friendly staff, so a great vibe.
Often when I want to try something new I end up thinking of their tartare, fries, and goat cheese salad and I think, "why change a good thing?"
Drinks
If you like a good "dive" and excellent people-watching, check out Ronnie's Local in Kensington Market. In the summer they have a big patio in the sun and plenty of beer. It's just a good time.