Canada will officially have a new bartender representing the country on the international stage after Toronto's Massimo Zitti took home the title of Diageo's Canadian Bartender of the Year this past weekend in Montreal. Throughout the three-day competition, the Diageo judges said Ziti demonstrated his bartending prowess and unique style across six industry-trend inspired challenges designed to test the various skills in a bartender's repertoire.
"World Class is about highlighting all the aspects of hospitality—you need to go above and beyond making great drinks by also creating memorable experiences for guests," explained Diageo Canada manager Michael Armistead. "Massimo showed great passion for his craft and the whole team is looking forward to supporting him in preparing for the Global Final."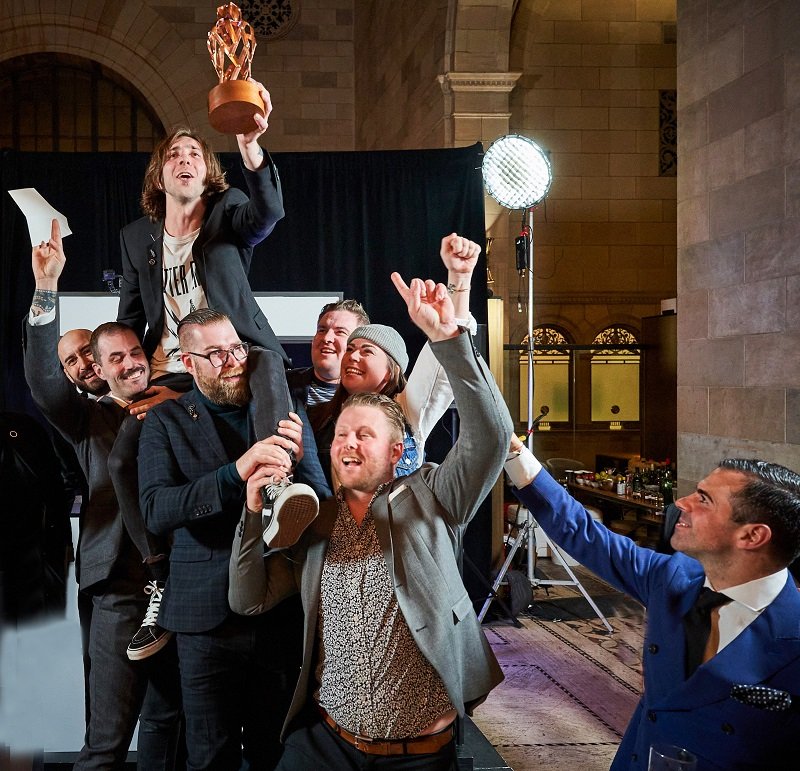 Despite following in the footsteps of former Diageo Canadian Bartender of the Year James Grant—who went on to become the World Class Bartender of the Year in 2021—Zitti appears poised to provide Canada with a great opportunity to reclaim its title.
"These last few years have been incredibly challenging in the bar industry, but it's also been a great opportunity to really delve into the craft of cocktailing and stretch my creativity," said Zitti. "I'm grateful that Diageo gives bartenders the opportunity to showcase their skill and elevate the craft of bartending. It's an honour to join the outstanding group of World Class bartenders in Canada."
The Diageo World Class Bartender of the Year competition is set to take place in Australia this September. Until then, you can catch Canada's best bartender in action at Toronto's Mother cocktail bar Tuesdays through Thursdays from 6 p.m. till late.