Following its successful launch back in November, Victoria's Eva Schnitzelhaus announced this week that it will soon be extending its signature après ski experience to a new weekend brunch service.
Similar to the DACH region cuisine featured in its dinner menu, Eva's brunch service will feature a traditional assortment of German, Swiss, and Austrian-inspired brunch items. Dishes include contemporary European dishes like sauerkraut pancakes, fried spaetzle with smoked ham hock, Jagerschnitzel, and a schnitzel breakfast sandwich.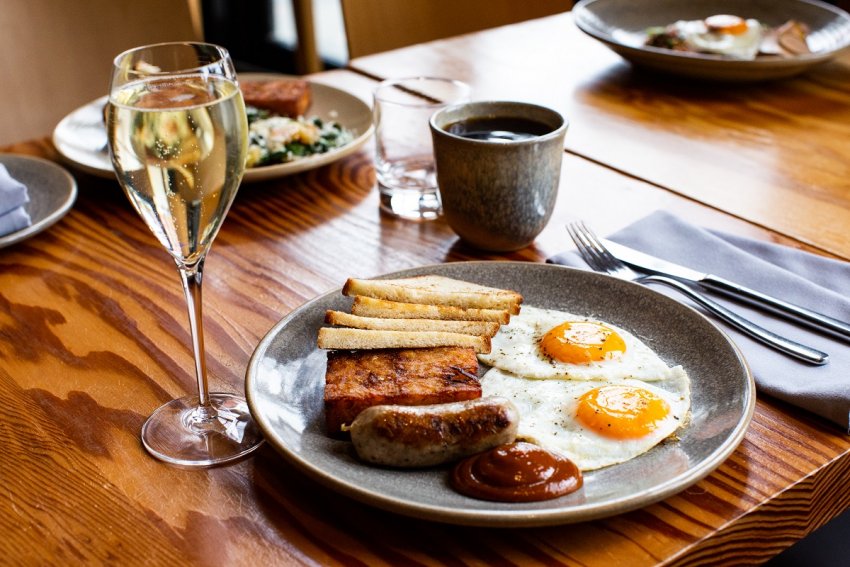 "Brunch really embodies the spirit of après—it's relaxed, you can enjoy it with friends, the whole family, and you can roll in early or late," says Eva Schnitzelhaus co-owner and executive chef Maxime Durand. "We look forward to having our guests brunch with us."
Eva Schitzelhaus' weekend brunch takes place Saturdays and Sundays from 10 a.m. to 2 p.m.