With the highly anticipated grand opening of Whistler's buzzworthy Wild Blue Restaurant and Bar inching closer and closer, chef Alex Chen and the Wild Blue culinary team recently unveiled what diners can look forward to on opening day.
The restaurant's debut menu is described by the Wild Blue team as elevated Pacific Northwest cuisine inspired by several key coastal regions of the world with a focus on sustainability and local ingredients.
Some of the opening day menu highlights include a re-imagined surf and turf featuring snap peas, sea forest kelp, radish, puff rice and grain, and yuzu sesame dressing, a West Coast dungeness crab spaghettini with handmade pasta, and a South of France-inspired Fish Soup Provencal with saffron, fennel, and anise.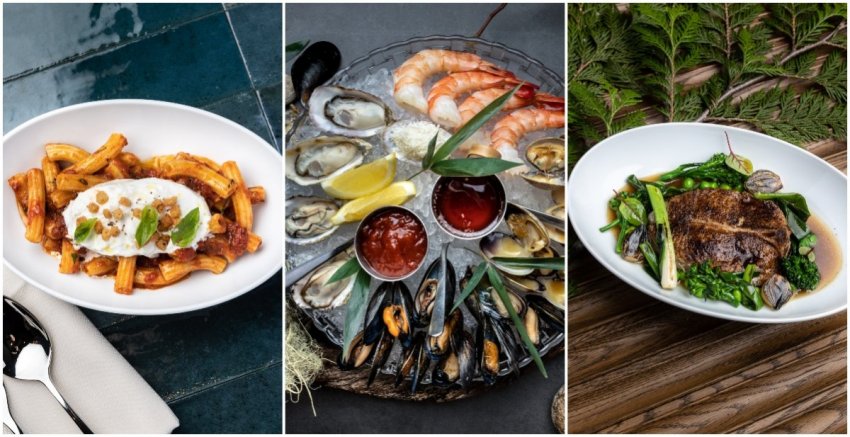 "Highlighting the best ingredients without much manipulation requires a lot of restraint. Simplicity is not just plain, simple and boring; it actually takes a lifetime to achieve. With Jack and Neil's leadership and guidance, paired with chef Bendig's amazing talent, the menu execution and dining experience will be unparalleled", said chef Chen.
Wild Blue Restaurant and Bar is expected to open sometime this month. Keep an eye on the Wild Blue Instagram account for up-to-date announcements.