When it comes to travel destination for Canadians, Mexico, specifically Riviera Maya, is right up there at the top. Unlike other sun destinations like Cuba and the Dominican Republic, however, Mexico is well-known for its food, both in the range of style and quality, from its street food to world-class fine-dining cuisine.
What you may not know is that at Le Chique at Azul Sensatori Hotel by Karisma Hotels, lauded for its gourmet cuisine, miles away from the Great White North, Canada beef is heavily featured as a top-notch ingredient. There, chef Jonatan Gomez Luna leads the restaurant with his innovative and modern techniques and style, which he will bring with him to Karisma Hotels' new restaurant in the Dominican Republic.
So, when chef Luna came to Alberta, the beef capital of Canada, he was partnered with his friend and celebrated chef Paul Rogalski at Rouge, an institution in Calgary and award-winning restaurant that's well-known abroad for its use of local and seasonal ingredients.
At the Visa Infinite dinner, we caught up with Rogalski and Luna and asked them a few questions about their partnership, the Visa Infinite Dining Series and working with Canada beef.
How do you see your styles working together?
JGL: Oh, it's not too different. Paul is very similar to my style and the Le Chique style. We're looking for amazing combinations of local products.
R: Really, the world of food is a world of passion. I've been so lucky to spend much time down in Riviera Maya, so we were filming a pilot for a show and he was the first guy I filmed with there. We've been brothers ever since. I've had many hours in conversation with Jonatan about everything from crispy duck skin to extracting flavours in different methods. So when we get together we get excited and all we talk about is food and the magic of food.
He's bringing a little bit of his flavours from home and of course, it's spring here, I need to capitalize on the opportunity to bring out flavours that are regional and it's fun to just have him here.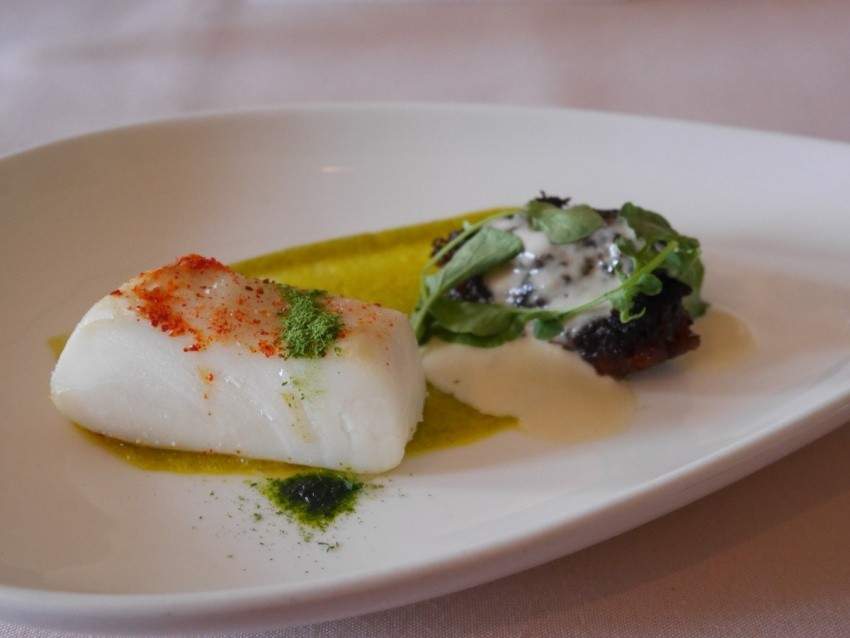 How was your Visa Infinite dinner in Toronto prior to this one in Calgary?
JGL: We try to make completely different things in Toronto. It was a beautiful dinner, and the chef there is Mexican, so we tried to make it a more Mexican style, a little bit more simple. Here at Rouge, it's a little bit more extravagant and avant-garde Rouge-style plates. It was a beautiful experience.
How do Visa Infinite dinners differ from other chef collaborations?
R: When you look at the format and schedule, they are able to put together partnerships that are unheard of. Ned Bell of YEW had Michael Mina in, which was a really great one. It has the ability to bring great chefs together, globally. They're a facilitator. The customers have a chance to enjoy these pairings of great talents, whether it's food or wine talents. You get an experience that you might not be able to find any other way.
Tell me about working with Canada beef.
R: Canada Beef has been phenomenal to work with. I've been very fortunate that in past two years, I've been travelling to the Mayan Riviera, working with the Karisma El Dorado Royale. It's a beautiful property; they have a large greenhouse, they have their own vegetables.
To see how many people travel to the Maya Riviera and try one of our best offerings is just one of those smug-pride moments where I can talk about something I know a lot about. It's a great pairing.
How does Canada beef compare to U.S. beef?
R: If it's a region with cold weather, you can produce really good beef. The magic temperature for producing Alberta beef is actually -6 C. If you have a cool growing region, you have the ability to raise cattle. The thing that's different about raising Canadian beef is the terroir, and its specific flavour profile. We also have some really good protocols when it comes to grading the beef and the distribution to make sure the end user gets the product they can be confident about.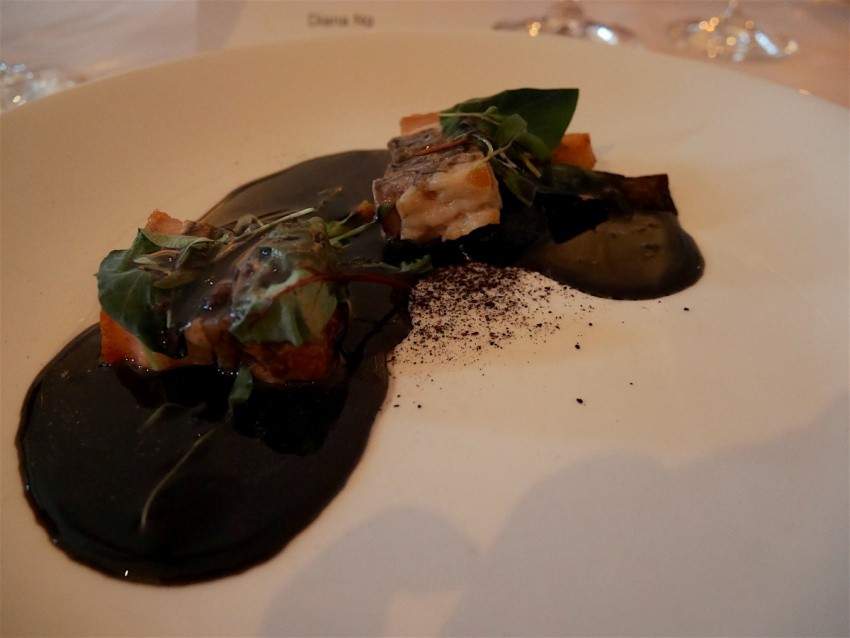 For home cooks, what is something that they should try more of when it comes to Canada beef?
JGL: The Canadian Beef Centre of Excellence, they invite a lot of chefs to try the products. The petite filets and the flat irons are really popular. It's a product that's coming into the home.
R: I would say to be brave to try cuts that you might not be familiar with and to go onto the Canada Beef website for recipes and maps for different cuts for great results.