There's still plenty of summer left and we are planning to make the most of it. With sunshine, barbecues, beaches and backyard hangs comes conveniently canned hard iced teas...and plenty of debate.
Though we're not fans of the uber-sugary brands that have been around for awhile like Twisted Tea and American Vintage, we are genuinely curious about how some of the newer hard tea concoctions stack up against one another.
So, we invited six of our friends to come over to Eat North HQ for a blind taste test of four popular hard iced tea RTDs to decide which reigns supreme. From Truly's bubbly iced tea drinks to the new-to-market White Peaks Hard Steeped Tea cocktails, it was interesting to see how it all played out.
How it worked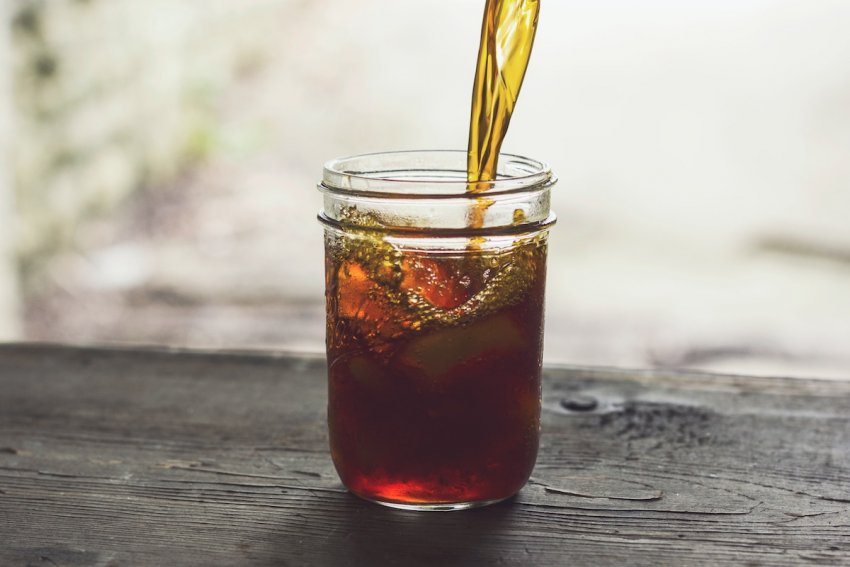 Most hard teas on the market have their own approach to flavour combinations, save a fundamental black tea and lemon offerings. We poured a small amount of each brand for the six taste testers from an unmarked jug and they then ranked each hard tea based on "natural" flavour (10 points), sweetness (10 points, scored by personal preference in terms of how sweetness helps to balance the drink) and overall taste (10 points).
The marks were tallied out of a total possible 180 points to result in the rankings–and comments–below.
4. Truly Iced Tea Hard Seltzer (66 points)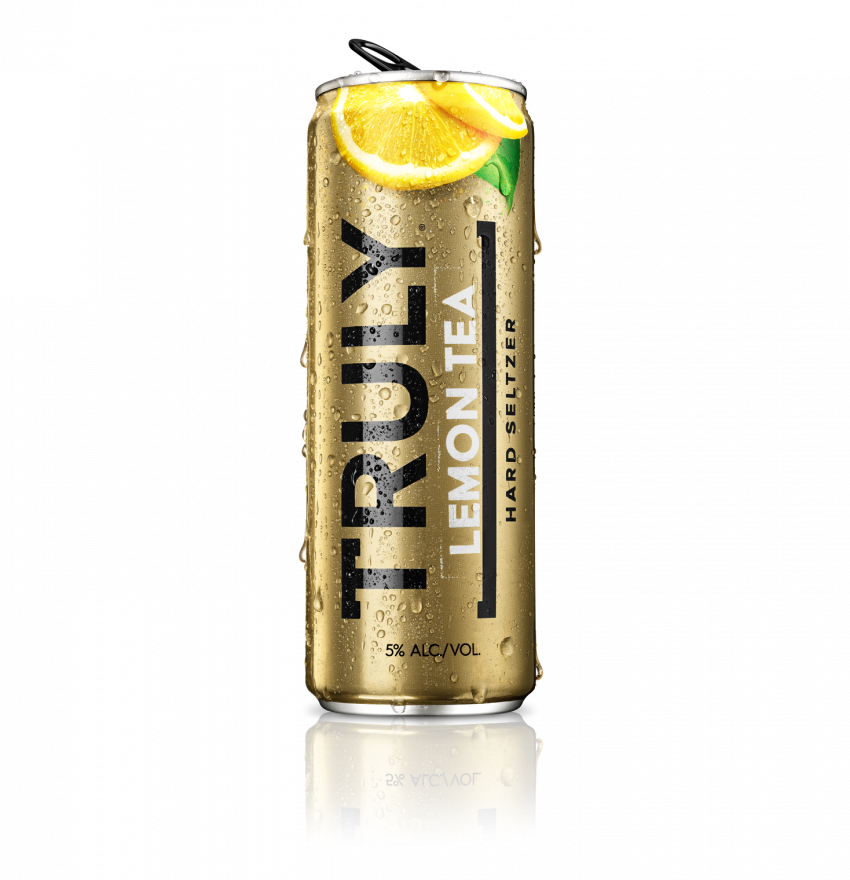 Sadly, there was not much redeemable about the Truly Iced Tea Hard Seltzer.
When it came to its lemon-iced-tea flavour, the lightly bubbly drink wound up with an average score of 2.5/10 and didn't fare much better in the other two categories. Taste testers noted a synthetic taste and not enough sweetness to balance things out. (Being the only seltzer in this taste test, Truly only has a sugar content of one gram per can.)
Choice taste tester comment: If I ever drank this again in my life, it would be too soon.
Yikes!
3. Freed Earth Hard Tea (82 points)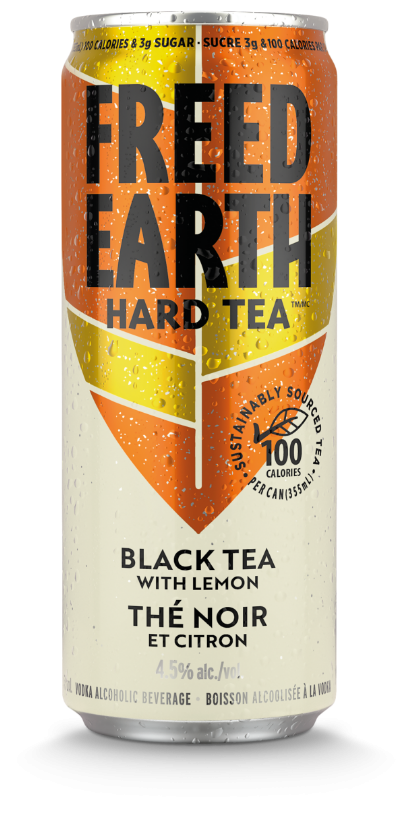 Canadian-made Freed Earth Hard Tea did not fare much better than Truly with our blind taste test of its Black Tea With Lemon variety.
Half of our taste testers enjoyed its level of sweetness (three grams of sugar per drink), but some remarked that it boasted an "odd smell" and also lacked acidity.
Choice taste tester comment: You can tell it's made with real tea and maybe some real lemon juice, but there's an odd flavour in there that makes it less appealing.
2. White Peaks Hard Steeped Tea (124 points)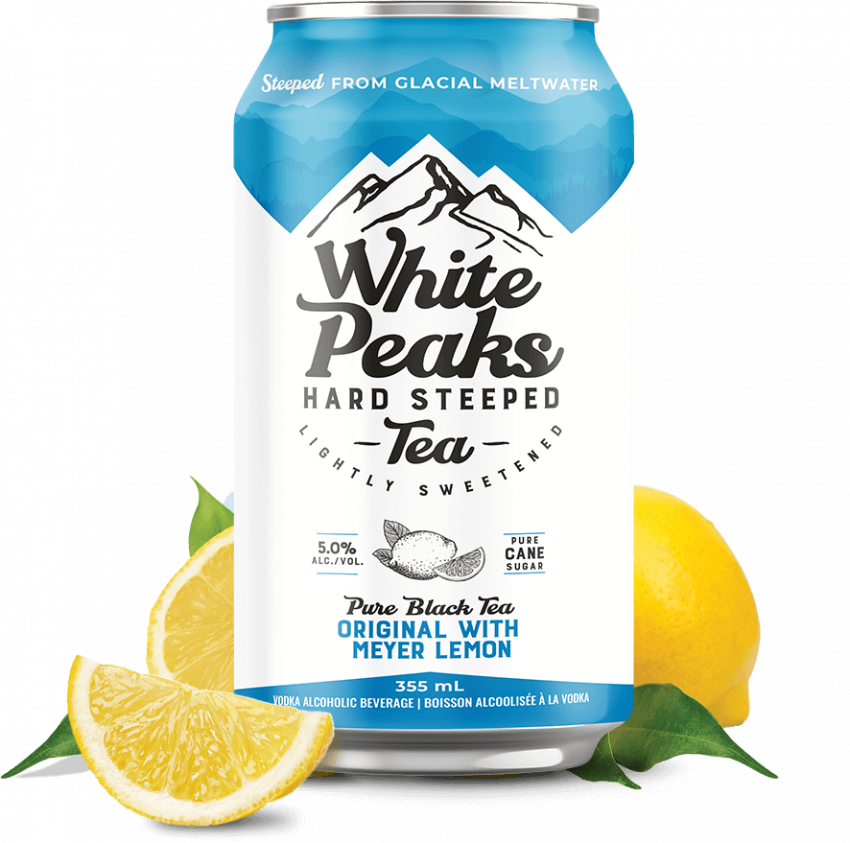 The newest hard tea on the market in Canada, White Peaks Hard Steeped Tea is produced in Alberta and actually has two different types of black tea and lemon offerings. One is made with steeped black tea while the other with cold brewed black tea making it more mellow. We went with the former to be consistent with the other brands.
Its Original With Meyer Lemon variety was a big hit overall. It even narrowly edged out the top-ranked hard tea (below) in the flavour category for its "real iced tea" taste and "lemony brightness", though some wished for a little more sweetness.
This hard tea has nine grams of sugar per can which is substantially higher than Truly and Freed Earth.
Choice taste tester comment: This one has the perfect lemon flavour. I could drink this all afternoon!
1. AriZona Hard Iced Tea (136 points)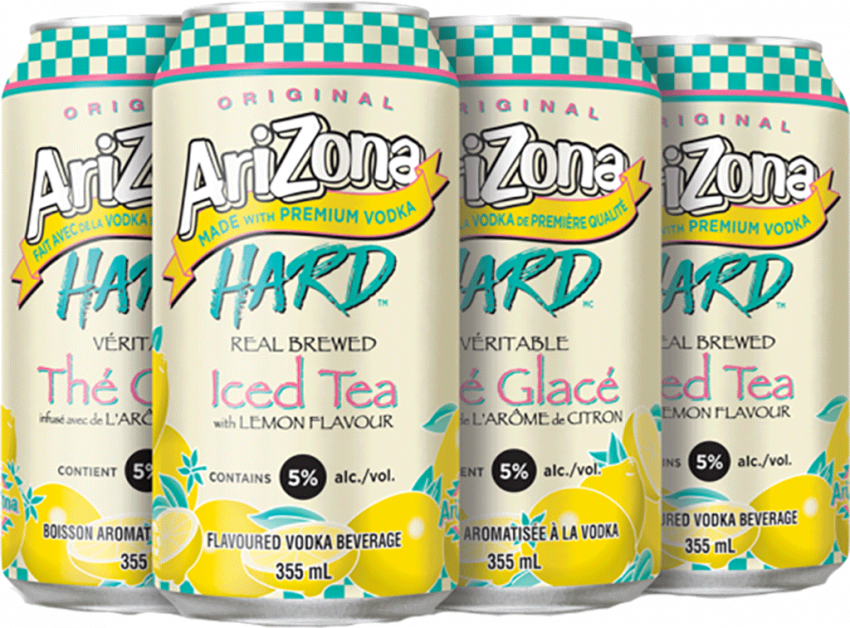 Though we always root, root, root for the home team and Canadian-made products like White Peaks or Freed Earth, sometimes that's just not how the cookie crumbles RTD pours. After plenty of sips during this taste test, AriZona's boozy iteration of their iconic lemon iced tea came out on top.
Their black tea and lemon flavour garnered extremely positive reviews from five out of 6 taste testers. From an ideal balance of black tea, lemon flavouring and vodka to a pleasing level of sweetness (the highest of the hard teas, a substantial 19 grams per can), few could fault this AriZona Hard Iced Tea.
Choice taste tester comment: To me, this is what I expect a traditional iced tea to taste like. You can hardly tell that there's booze in this, it's perfectly balanced.
Closing thoughts

Truly Iced Tea Hard Seltzer may have been the lowest ranked brand in this taste test, but it was also the only seltzer. Maybe boozy iced tea isn't meant to be bubbly?
Could Freed Earth use a little more sugar? Based on our taste testers' feedback, it seems as though the average person's perception of iced tea is that it requires some level of sweetness to round things out.
This could partially explain why both White Peaks and AriZona scored significantly higher than the other two. As well, even at 19 grams of sugar per can, AriZona Hard Iced Tea still has a notably lower sugar content than other large-scale brands of hard tea on the market.
Thanks to Highlander Wine and Spirits for making our RTD taste test series possible!

This hard iced tea taste test was the first in a series of RTD blind taste test features. Please check back on our site for rankings for hard lemonade, seltzers and more.
We would like to thank Highlander Wine and Spirits for providing a large majority of RTDs involved in our taste tests. Highlander locations across Alberta offer a robust selection of RTDs ready for the summer (and fall) sipping!