With celebrities endorsing everything from perfume to ice cream bars, it's hard to tell what's actually worth the hype. As for booze, we've decided to separate the good from the bad, from endorsements by actors and hall-of-fame athletes, to rock stars and even D-listers.
Here are eight celebrities who have launched their own brands, endorsed an existing brand, or have had a brand created in honour of their legend. We've even thrown in some of our favourite Canadians!
Wayne Gretzky, Wayne Gretzky Estate Wine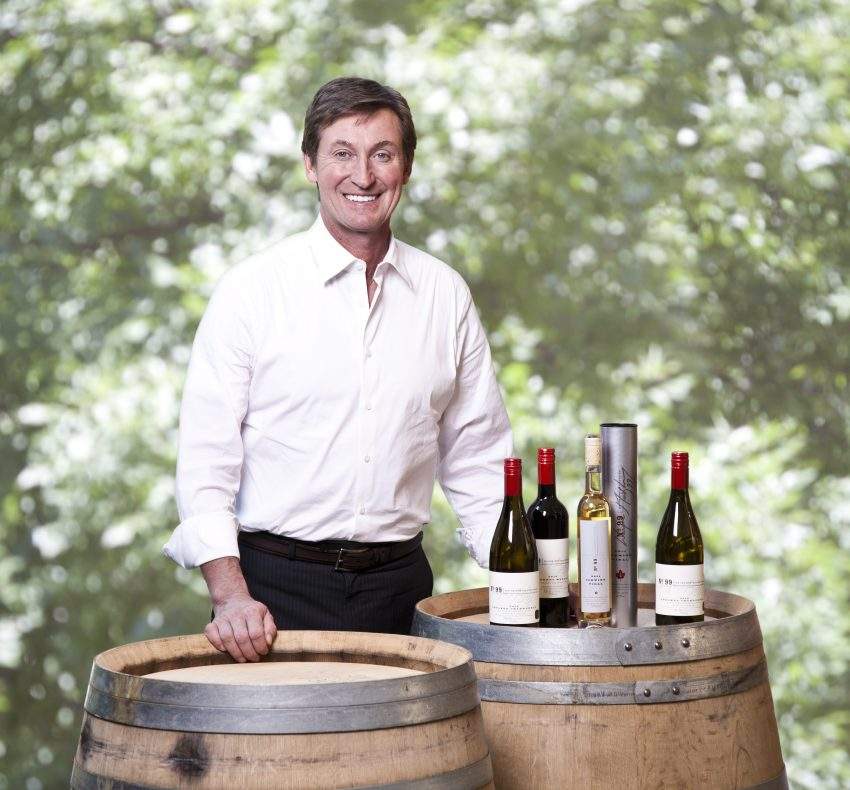 Not only is Wayne Gretzky the greatest hockey player of all time, he is also scoring big-time in the winemaking world. He makes dozens of labels from a variety of grapes, all grown and produced in Niagara, Canada. He also recently branched out to a winery in the Okanagan Valley, and he even accommodates his American fans with blends coming out of a winery in Sonoma, California.
Hanson, MMMHop IPA
Our favourite adolescent boy band from the 90s is helping us transition our teen crush into a more refined, longer lasting love. The Hanson brothers claim that years of world-tours have made them quite the beer connoisseurs, so they have created their very own brew. There were a few bumps along the way, but MMMHop IPA, the pale ale with a hoppy flavour and full body, is finally hitting shelves in select U.S. states. Boys, if you could just send some samples up to Canada, we'd really appreciate it, MMMkay?
Frank Sinatra, Jack Daniel's Sinatra Select
Jack Daniel's newly released premium whiskey, Sinatra Select — crafted in honour of the 50-year friendship between Frank Sinatra and Jack Daniel's — has a smooth, bold character that embodies those same characteristics of Sinatra himself. Jack Daniel's can thank Frank for launching them into the public eye and into American culture. In the 1950′s when Jack Daniel's was a rather unknown whiskey, Frank stood onstage one night and said, "This is Jack Daniel's, and it's the nectar of the gods."
Sinatra Select just hit shelves in Canada and retails for approximately $299 a bottle.
Justin Timberlake, 901 Silver Tequila
JT emanates cool. Is there any facet of life that he doesn't rock at? He is already a pop icon, respected actor, restaurateur, clothing designer, husband to Jessica Biel (yes that is an accomplishment), so why not dabble in producing his own tequila brand? He released a hand-crafted, triple-distilled, and ultra-smooth tequila called 901 Silver Tequila (JT says 9:01 p.m. is the time when the evening ends and the night begins), which is produced using only 100 per cent blue agave from the heart of Jalisco, Mexico.
901 is available in Canada and retails at approximately $40 a bottle.
Dan Aykroyd, Crystal Head Vodka
Canadian funny man and Saturday Night Live royalty Dan Aykroyd has been aggressively using his celebrity to promote his award-winning Crystal Head Vodka, which comes bottled in a bad-ass glass skull. Since its inception in 2008, Aykroyd has embarked on a wild media tour, doing more than 200 bottle signings in five countries. The vodka is quadruple-distilled and made from Ontario grains and it is branded as pure, free of glycol, citrus oil or sugar often found in vodkas.
It's available in Canada and retails between $50-60 a bottle.
Mike Weir, Mike Weir Wine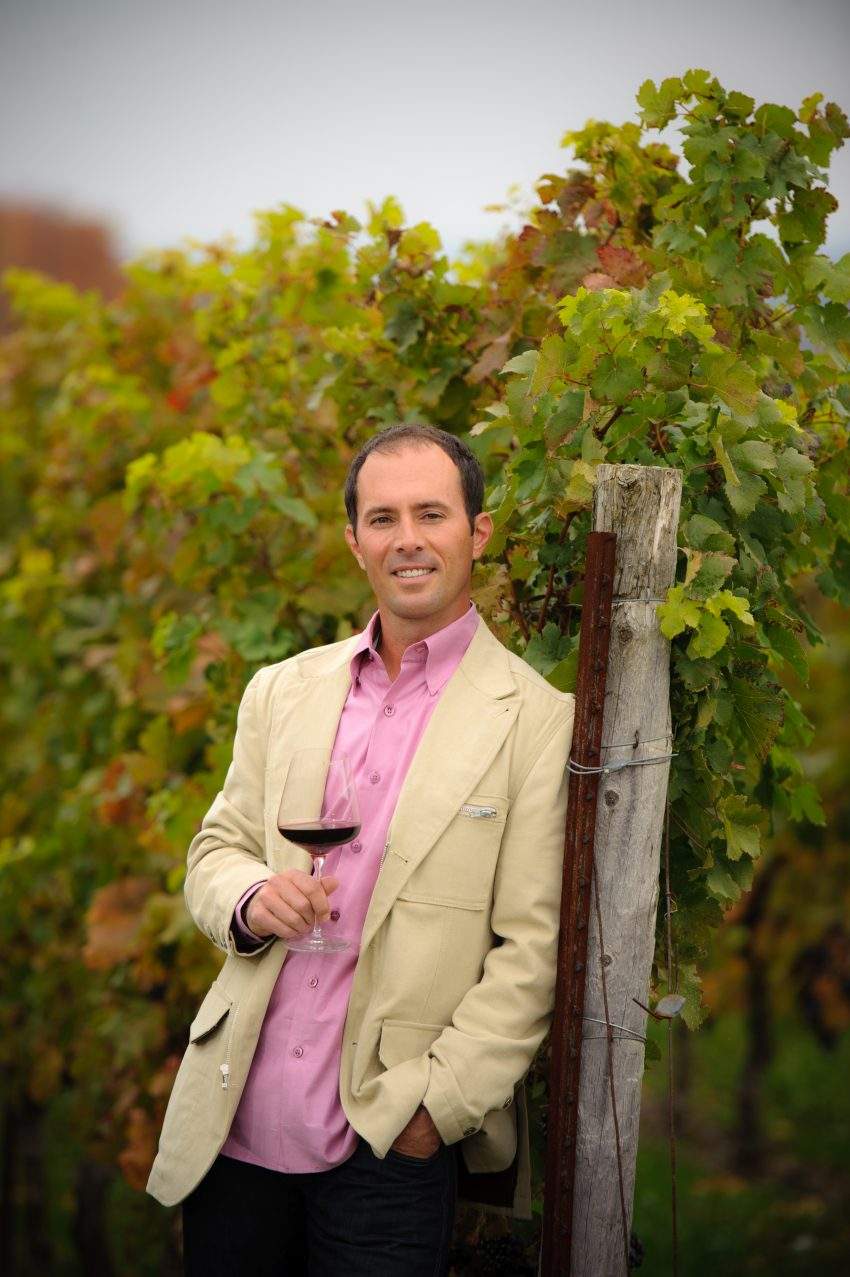 Canada's pro-golf darling knows his way around more than just the golf course. He also produces Mike Weir Wine award-winning VQA wines in partnership with Chateau des Charmes in Niagara-on-the-Lake, one of Canada's oldest and most decorated wineries. Weir founded his winery in 2005 to raise funds for Canadian children's charities through The Mike Weir Foundation. His wines aren't only a hole-in-one in Canada, but have gained popularity throughout the world as well.
Kiefer Sutherland, José Cuervo Tequila
We've heard rumours of Sutherland's late night boozy escapades: one that comes to mind was his recent striptease performance at a pub in Calgary. Perhaps it was a Cuervo-fueled evening that inspired the famous performance?
Sutherland recently endorsed José Cuervo with the Have a Story campaign, which encourages fans to share their stories and adventures that begin and end with Jose Cuervo. We'll have an adventure with you any day, Jack! I mean, Kiefer.
Fergie, Voli Light Vodka
Fergie-Ferg enjoys a good night out like anyone else. In order to wake up the next morning for an early workout with no hangover, BEP's leading lady launched a low-calorie vodka called Voli, which comes in six flavours: original Lyte, lemon, orange vanilla, pear vanilla, raspberry cocoa and espresso vanilla. Apparently, Voli gives you all the added flavours of regular fruit vodka without the added pounds to the waistline.