Aside from vegetarians, who doesn't love hot, crispy and juicy chicken right out of the fryer? With Popeyes' newly opened Alberta locations in Edmonton's Tamarack area and Calgary's Forest Lawn neighbourhood, Albertans can now enjoy the bold Cajun flavours of Louisiana right at home.
At Popeyes, its Bonafide chicken is marinated for 12 hours before being hand-battered and deep fried, and each batch is served fresh every 15 minutes.
We know, we know. How is it possible to have any Popeye's fried chicken leftover, you ask? Well, once you get a whiff of the chicken in the store, it's hard not to order too much.
Whether you order the mild chicken or the bold and spicy, there are lots of dishes you can make with any that just might make it to the next meal.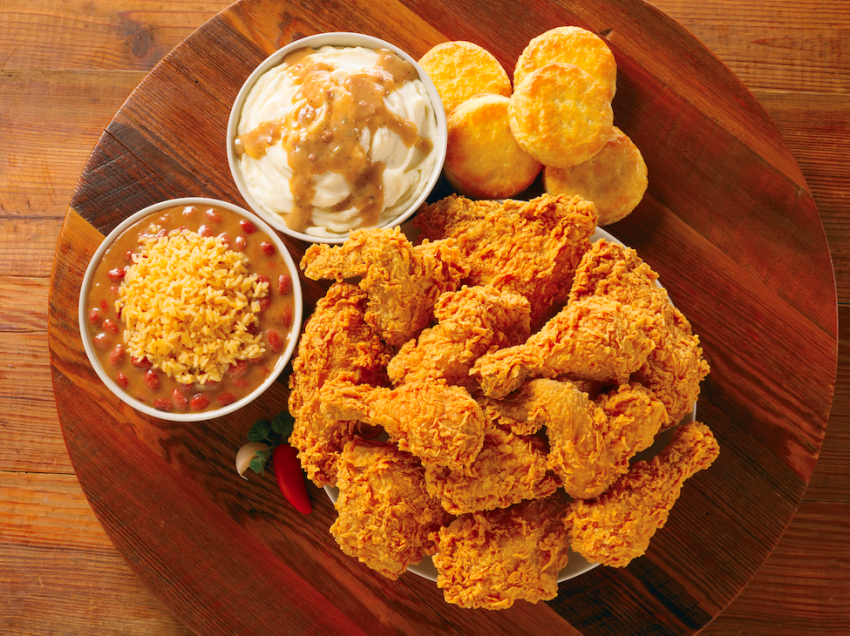 Chicken and waffles
Just because it's leftover fried chicken, that doesn't mean it can't be the star of a meal the second time around. Make some fresh, fluffy waffles, fry up some bacon, make a simple white gravy with the drippings, and you have all the components of chicken and waffles. Just put the reheated chicken on top, and drizzle some maple syrup on top. Voila.
Fried chicken sandwich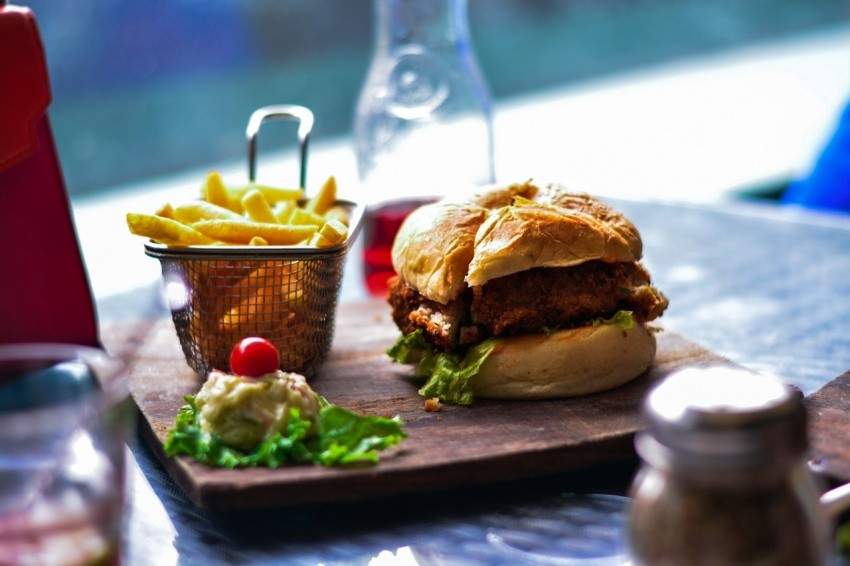 It's an obvious choice but it's an easy and trusty option. And, it's always disappointing when you order a grilled chicken sandwich and the meat between the buns is dry as sawdust. The easy solution: fried chicken. Just keep the sandwich simple with a few leaves of butter lettuce and a few slices of ripe tomatoes, or add any leftover Popeyes coleslaw, and soft buns.
Fried chicken tacos
Skip the taco seasoning and embrace the Cajun flavours of Popeyes spicy chicken in a simple taco with shredded lettuce, diced tomatoes, lots of bold cheese and some salsa. Or, give it a West Coast flair with some seasonal vegetables or some pickled vegetables and Mexican crema.
Chicken salad
Just when you're about to feel bad about having fried chicken, you discover that you can make an incredible salad with it. It's a win-win all around. Make a dressing with mayo, buttermilk, mustard, lemon juice, and season with salt and pepper. Drizzle the dressing over the fried chicken and a bed of lettuce and tomatoes, and you have a guilt-free fried chicken lunch or dinner. Alternatively, you can make it a chicken Caesar salad with romaine lettuce, bacon and Caesar dressing.
Korean-style fried chicken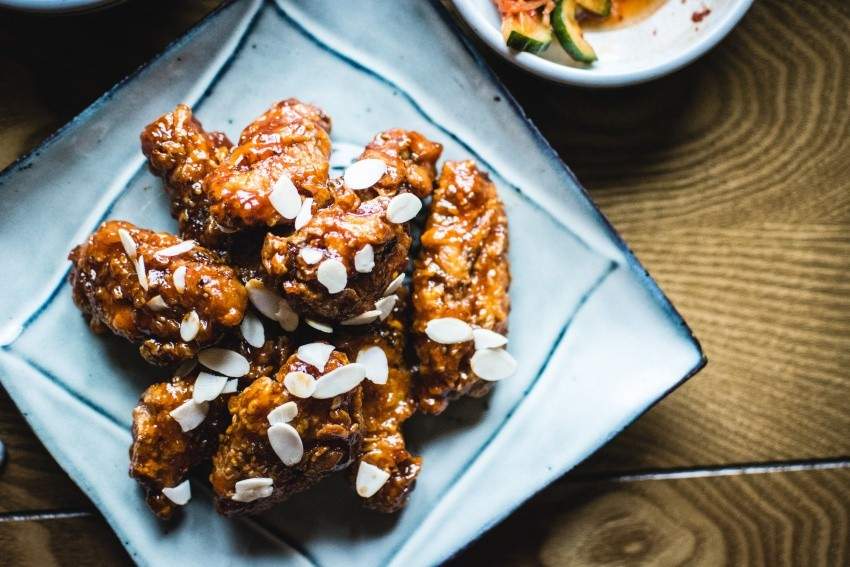 When the chicken is already moist and juicy, you don't have to do much to it for a tasty meal the second time. Just reheat the chicken in the oven until hot and crispy and toss it in a sauce made with gochujang, soy, sugar and ketchup, and sprinkle sesame seeds on top.
Chicken Parmesan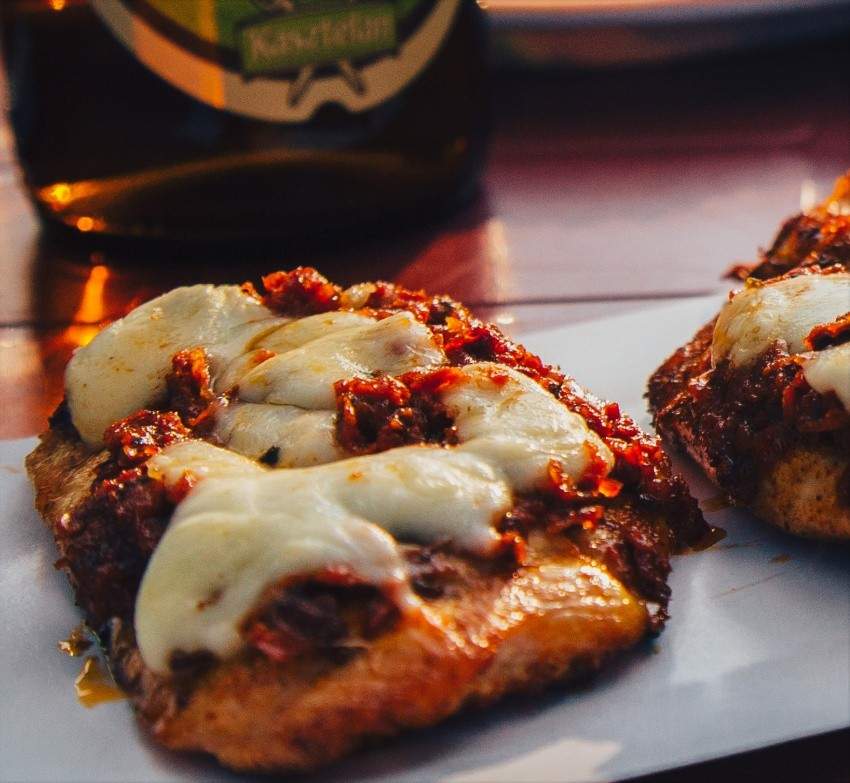 OK, we're not calling this one a traditional recipe or anything, but it works and it works well. Just top the fried chicken with some homemade tomato sauce, mozzerella and Parmesan cheese, and bake until the chicken is hot and the cheese is bubbly. It couldn't be easier.
Japanese-style chicken curry katsu
Traditionally, Japanese curry katsu is a dish with a panko-breaded and fried cutlet, either of pork or chicken, on top of a bed of rice with a curry sauce over it. Without having to fry the chicken yourself, half the work is already done. Just make a sauce with any of the popular brands of Japanese boxed curry roux to serve with mild Popeyes chicken and you can have a warming and comforting dish within a few minutes.