After establishing a dedicated following in Calgary, the one-of-a-kind food-meets-drag event series Sashay, Fillet! is heading to Edmonton for the first time ever.
Sashay, Fillet! YEG will take place at CKUA Radio Hall on Wednesday, August 23 and is hosted by New York's Yuhua Hamasaki (RuPaul's Drag Race and the YouTube series Bootleg Opinions). The exciting event will see four Canadian chefs paired up with 4 notable Alberta drag performers for a night of food, cocktails and electrifying performances.
"We've had so much fun putting on this event in Calgary, so I can't wait to have Edmontonians get to experience it this year too" says organizer Dan Clapson. "This event is truly so unique, but most importantly a total blast for a great cause."
Sashay, Fillet! YEG participating chefs are Top Chef Canada's Dez Lo (Vancouver) and Toronto's Monika Wahba (Maha's Egyptian Brunch, as well as Edmonton chefs Steve Brochu (MilkCrate) and Bri Campbell (Dine at May).

The chefs have each been paired up with a talented Alberta drag performer who must dazzle onstage while the chefs serves dish out their drag-inspired small bites. Edmonton's Honey Dijon, Plastika and Pheromone Killz as well as Calgary's Karla Marx are ready to show off what they've got onstage.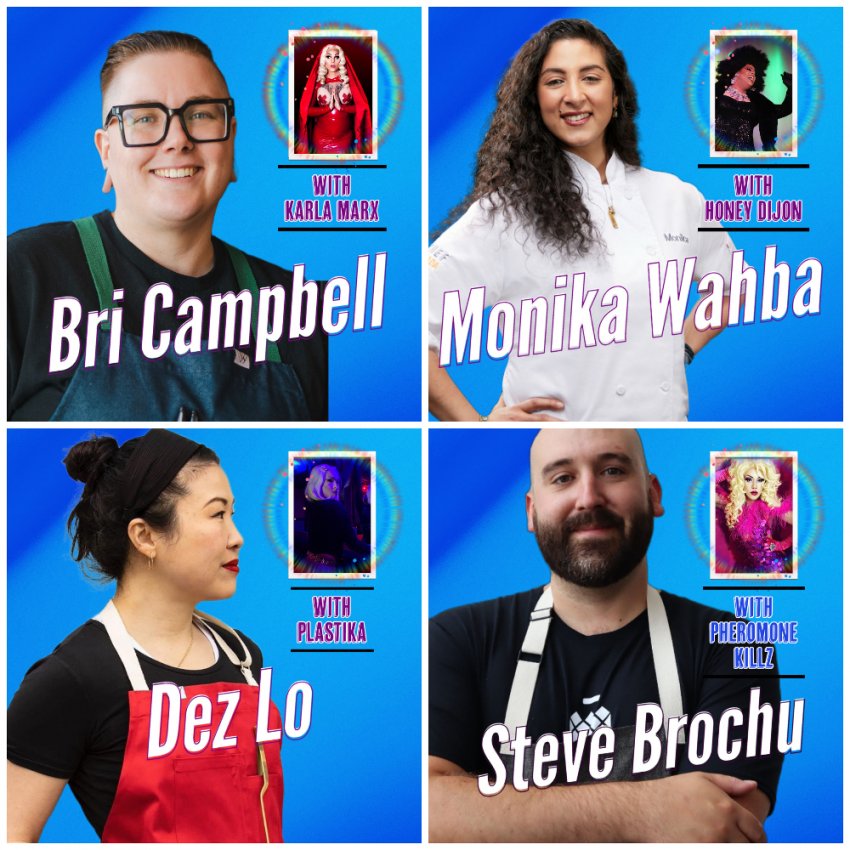 The pairs will be judged by a panel of food, culture and performance experts. The panel includes JUNO-Award-winning singer Celeigh Cardinal, politician Janis Irwin, food writer Phil Wilson and rapper Tea Fannie. Collectively, they will eliminate the teams one-by-one until a winning Sashay, Fillet! pair is crowned at the end of the evening.

"Food and drag are two of my favourite things," says Janis Irwin. "So having them coming together in support of our friends at Skipping Stone, who do incredible work to support queer and trans youth, is exciting!"
Tickets for Sashay, Fillet! YEG range from $35 (general ticket) to $70 (VIP ticket) and can be purchased now via Showpass.