It's with much excitement that food writer Dan Clapson and Eat North announces the details for Sashay, Fillet! YYC 2023!
Presented in partnership with ATB Financial, Remy Cointreau and Fairmont Palliser, the worlds of culinary and drag will once again collide in celebration of Pride and in support of Skipping Stone Foundation.

Sashay, Fillet! YYC 2023 will take place on Thusday, Aug. 24 and is hosted by celebrity drag queen Yuhua Hamasaki of New York (RuPaul's Drag Race and YouTube's Bootleg Opinions) returns to host this special event that sees 4 notable chefs paired up with 4 notable drag performers for a night of food, cocktails and electrifying performances.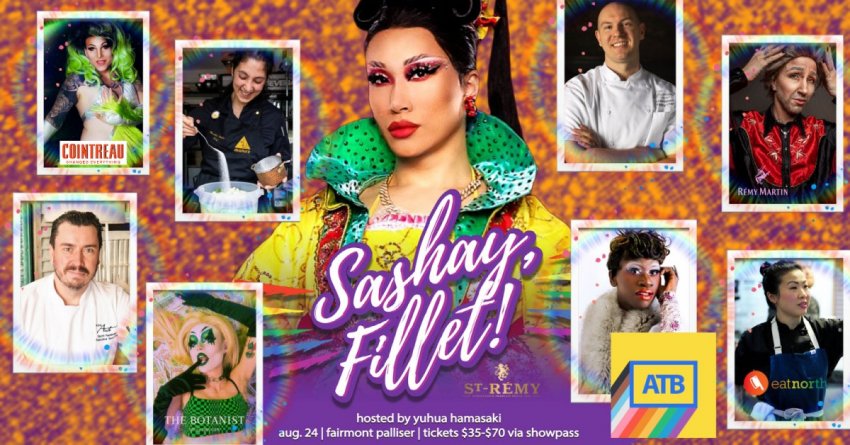 "I always look forward to being a part of this special Pride-themed event in Canada," says Hamasaki. "There is nothing quite like Sashay, Fillet! and I think this year is going to be better than ever!"
Participating chefs are Vancouver's Dez Lo (Top Chef Canada Season 10 runner-up), Toronto's Monika Wahba (Maha's Egyptian Brunch, Top Chef Canada Season 10 fan favourite), Calgary's Arin Hiebert (Fairmont Palliser pastry chef) and Scott Redekopp (Hotel Arts Group, Yellow Door Bistro).

This year's drag performers are Karla Marx, Smokey Waters, Dayna Hart and Rip Em.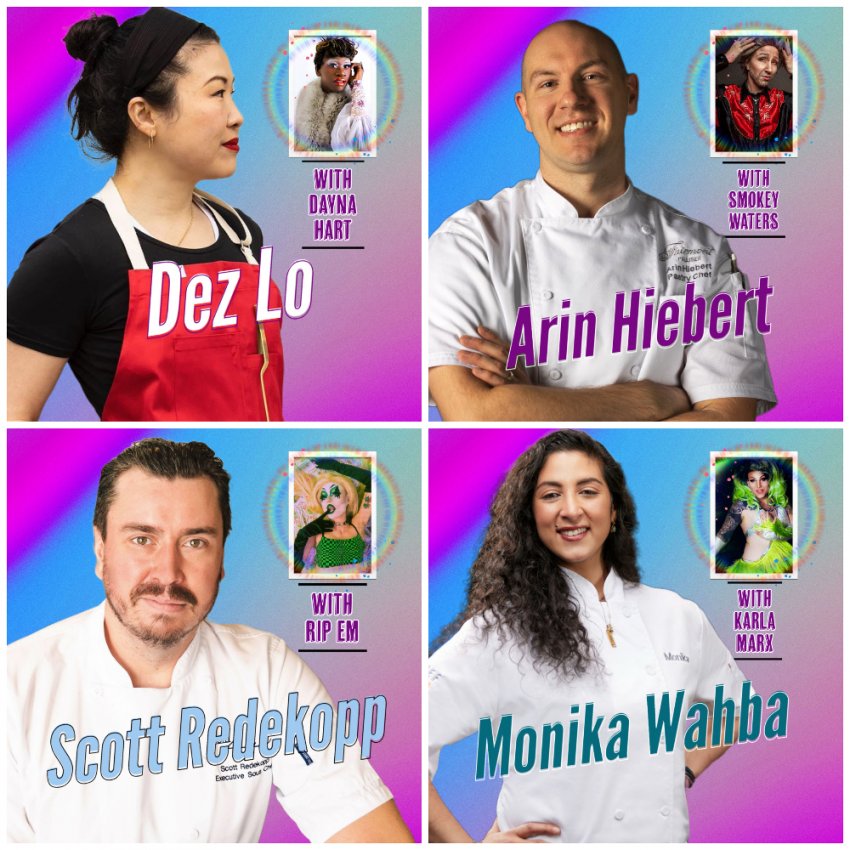 "I love Calgary and I love a good competition," says Top Chef Canada Season 10 runner-up Dez Lo. "I can't wait to get creative with my partner Dayna Hart and see what the other chef-drag pairings come up with too."
The pairs will be judged by a panel of local personalities (award-winning singer Amy Hef, fashion expert Chinenye Otakpor, food writer Carmen Cheng and last year's Sashay, Fillet! Winner Valerie Hunt). The panel will eliminate the teams one-by-one until a winning Sashay, Fillet! pair is crowned.
A limited number of discounted early bird tickets are on sale now until July 31, 2023 and following that, tickets range from $35 (general tickets) to $70 (VIP tickets). For more information and to purchase tickets, head to Showpass.