If you ask us, Cookie Week on The Great Canadian Baking Show is one of the episodes we look forward to most each season. Yesterday's episode in this annual theme did not disappoint with a stunning array of cookie platters, mosaics, wafers and more.
Here's a rundown of what happened on episode two.
Challenges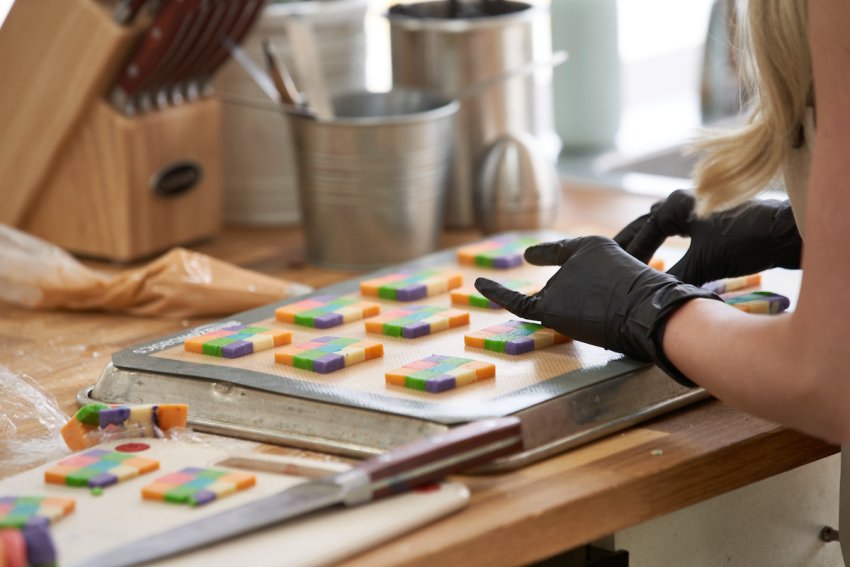 Cookie Week was no simple task this season (though is it ever?) and started off with the nine bakers creating everything from icebox sandwich cookies for the Signature Bake. This required a multi-coloured design rolled into the cookie dough and though many beautiful creations arose, we'd have to say Alina's was our personal favourite visually.
Next they tackled a pirouette for the Technical Bake, a rolled wafer cookie that is traditionally filled with chocolate and hazelnut.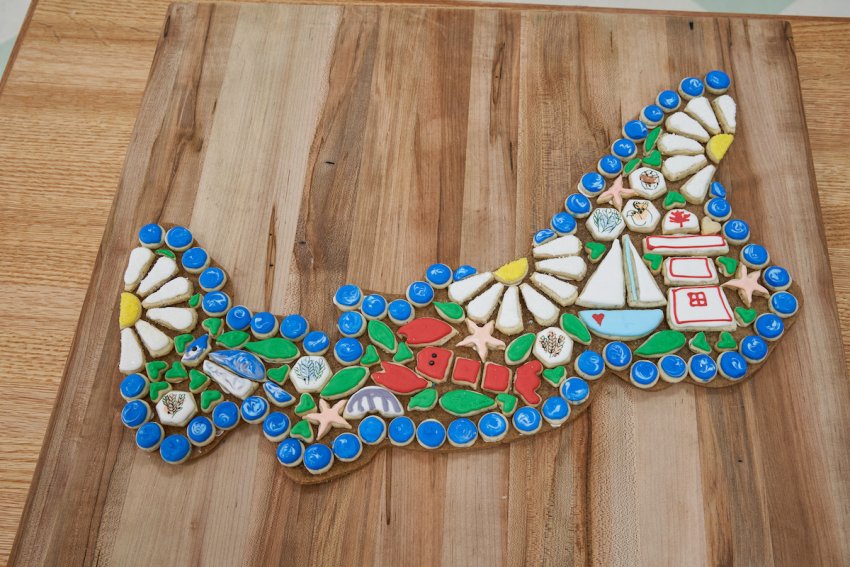 The bakers' artistry really came into play for the Show Stopper that called for cookie mosaics to be created. The mosaics had to be assembled atop a giant cookie (i.e. canvas).
Many were striking from a viewer's point of view, but Amanda's ode to Nova Scotia (pictured above) felt especially memorable to us.
Top Baker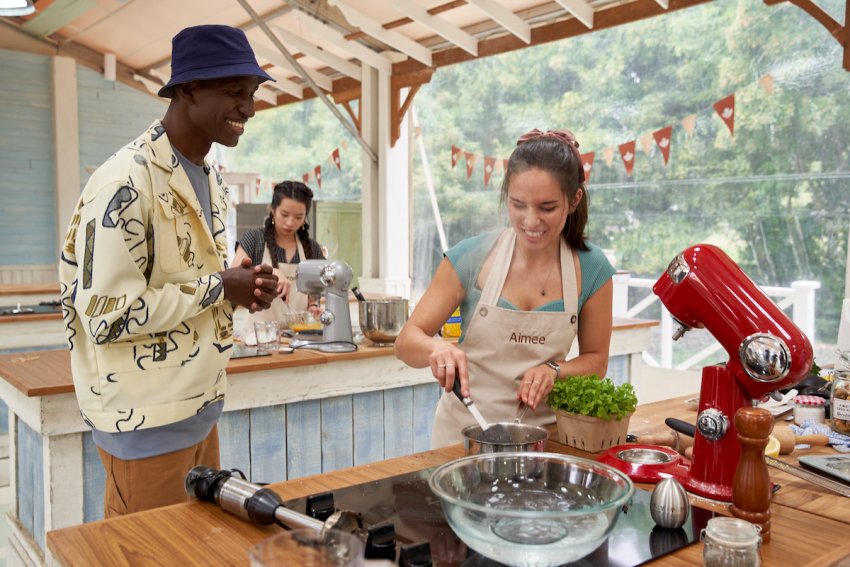 Ottawa's Aimee DeCruyenaere "whisked it for the biscuit" and earned the title of Star Baker for Cookie Week.
From gorgeous savoury cookies in the Signature Bake to her edible vintage lamp in the Show Stopper (pictured above), Aimee's win felt well deserved.
Bottom Baker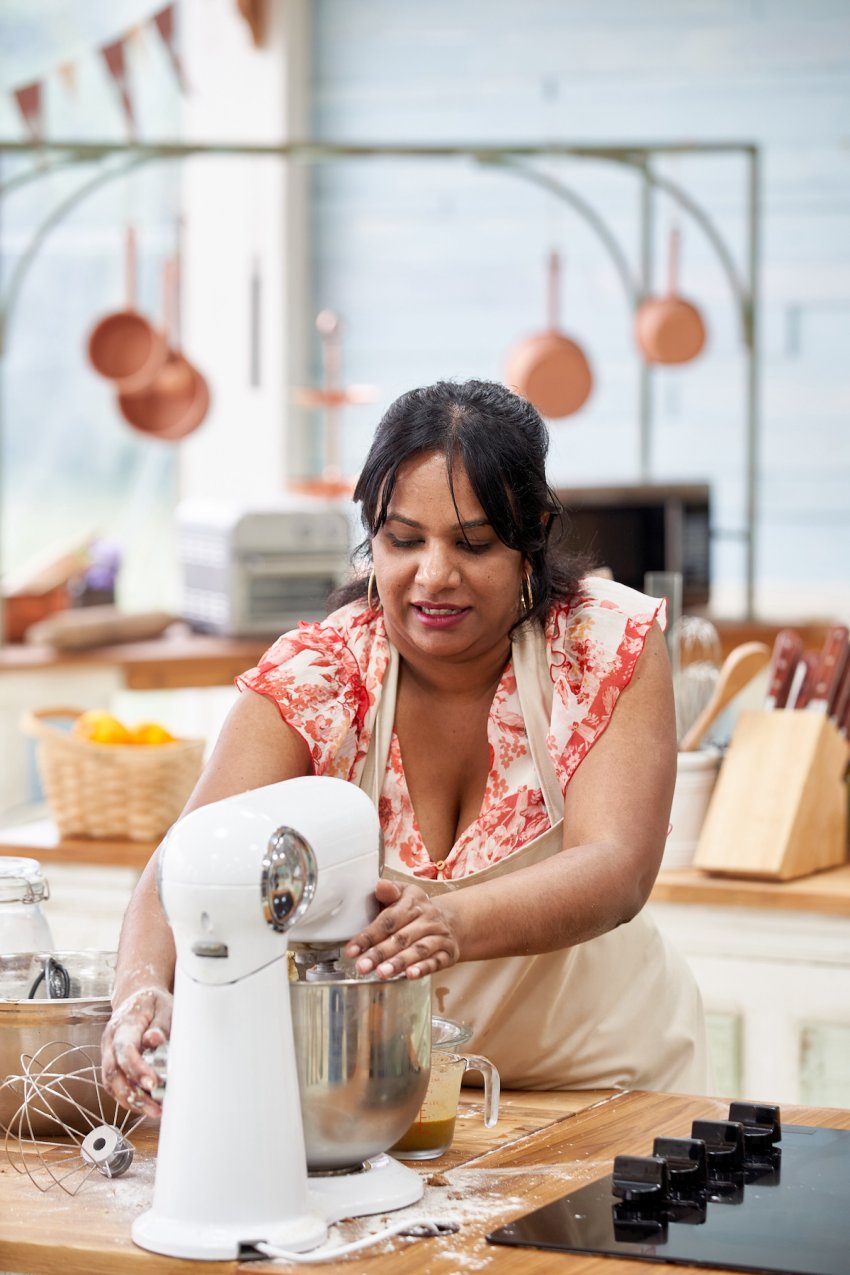 Aimee's fellow Ottawan Marian Castelino had a few stumbles throughout the episode. At the end of the day, she was the one sent home from The Great Canadian Baking Show tent.
Next Week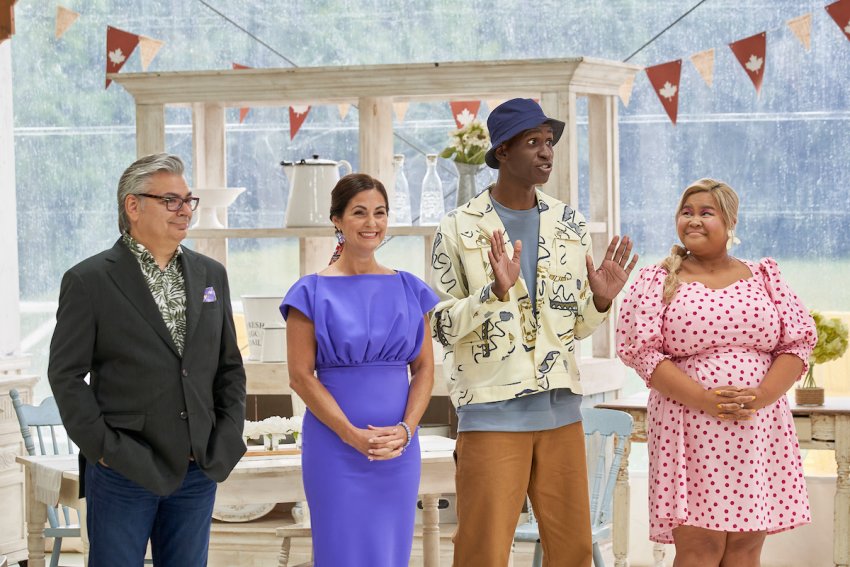 In next week's episode of The Great Canadian Baking Show, the remaining bakers must work with a playfully spooky theme that will be introduced for the first time in series history. Spooktacular!
Episode three airs Sunday, October 31 at 8 p.m. on CBC and CBC Gem.