After a familiar theme in last week's episode forced the competitors to get creative with cookies, the eight remaining bakers returned to the tent where things got festive—and a little bit spooky—during the first-ever Celebration Week on The Great Canadian Baking Show.
Challenges
The inaugural Celebration Week kicked off with the eight bakers being asked to create special éclairs to commemorate any occasion of their choosing. While we have to admit that we'd gladly devour any of the decadent éclair creations that were on display during the Signature Bake, in terms of visual appeal, the classic French pâtisseries from Vincent seemed to stand out the most.
We knew at least one of this week's challenges would likely feature a timely treat inspired by Halloween, and the judges decided that the Technical Challenge was the best time to spook the bakers with a frightening Spiderweb Mirror Glaze Cake.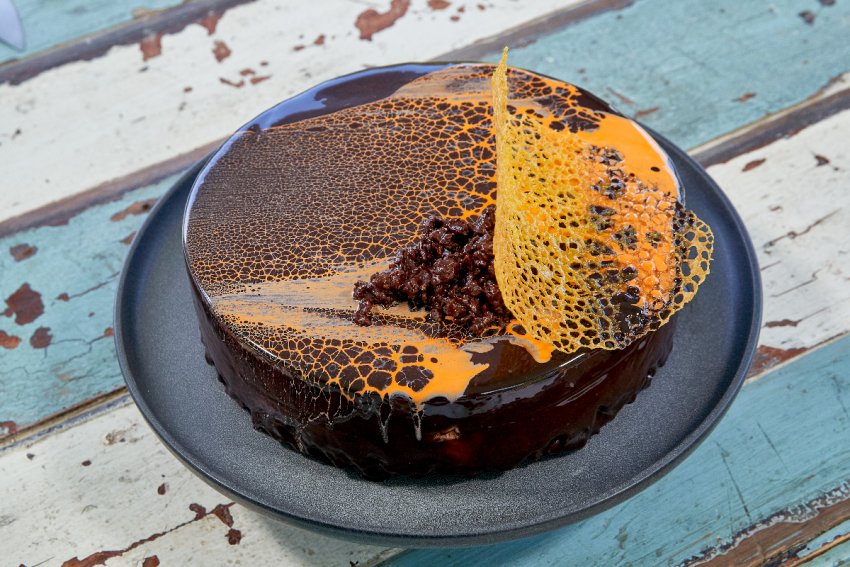 The Showstopper Challenge really allowed the bakers' creativity to shine with a series of stunning Meringue Wedding Centrepieces using multiple meringue-based desserts fit for matrimony.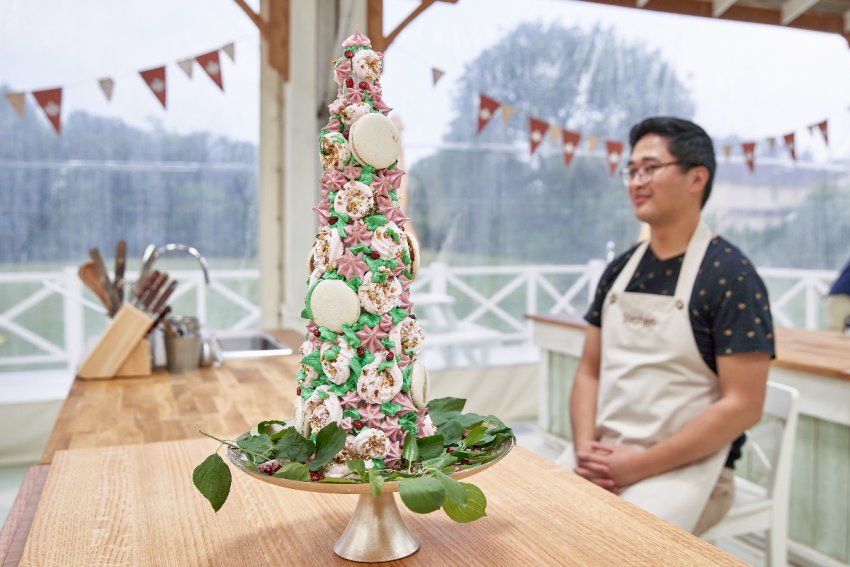 Top Baker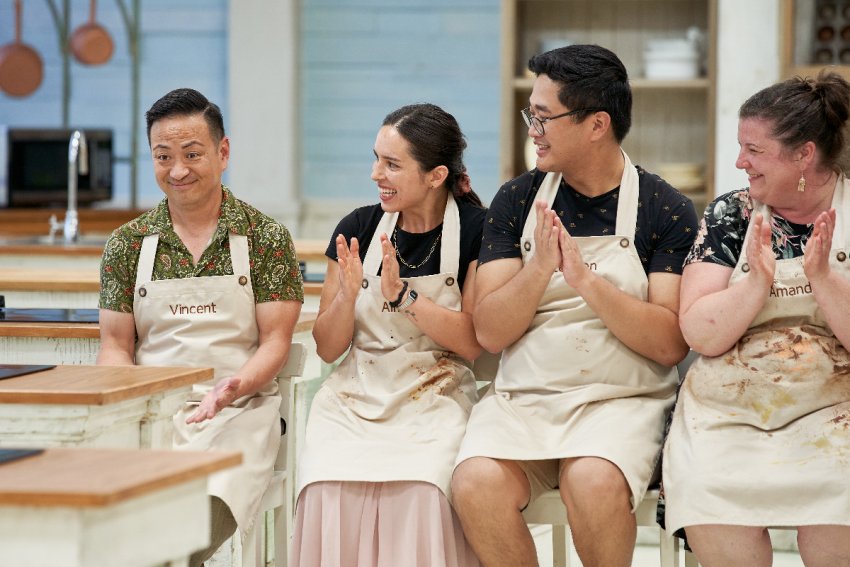 After another undoubtedly difficult deliberation, the judges determined that Ontario's Vincent Chan was the Star Baker of Celebration Week.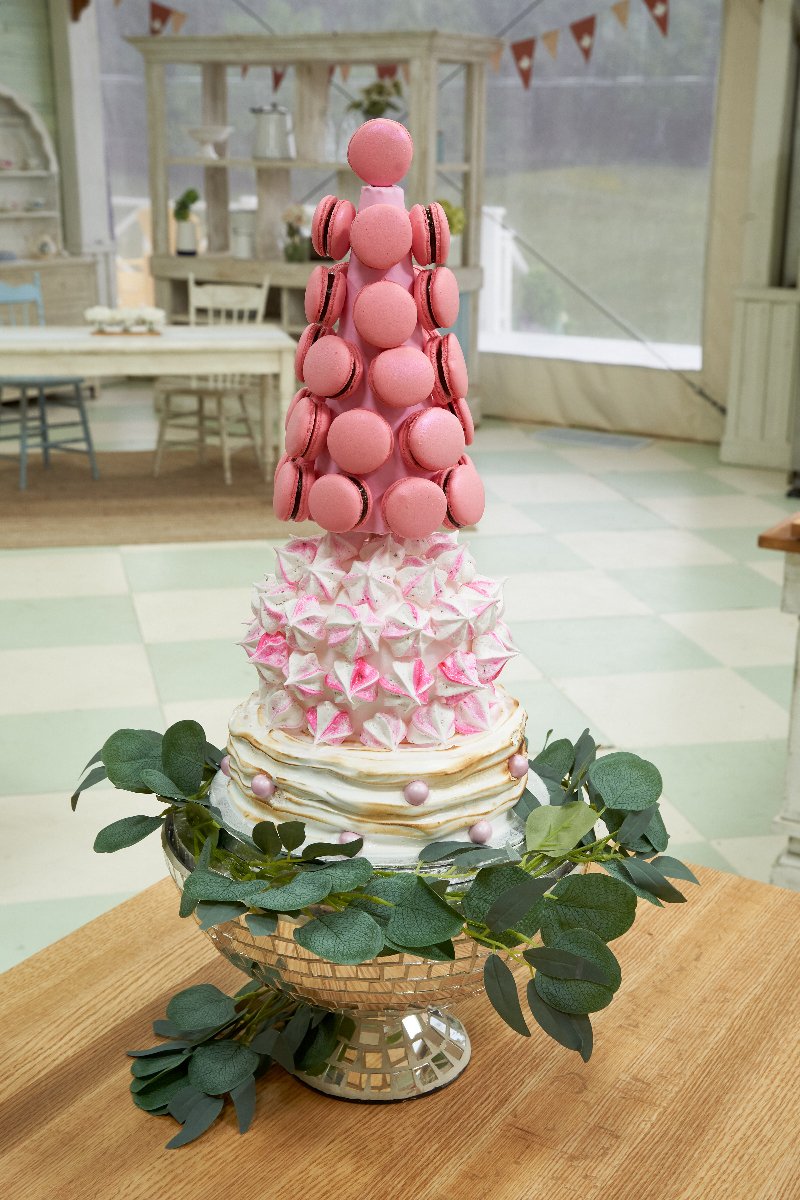 From his picturesque pâtisseries to his technical prowess in replicating the Spiderweb Mirror Glaze Cake, to his towering showstopper centrepiece, Vincent has plenty of reasons to celebrate his win on Episode 3.
Bottom Baker
On another day things might have gone differently, but after careful consideration Caron was sent home from The Great Canadian Baking Show tent, leaving just one West Coast competitor standing among the remaining seven bakers.
Next Week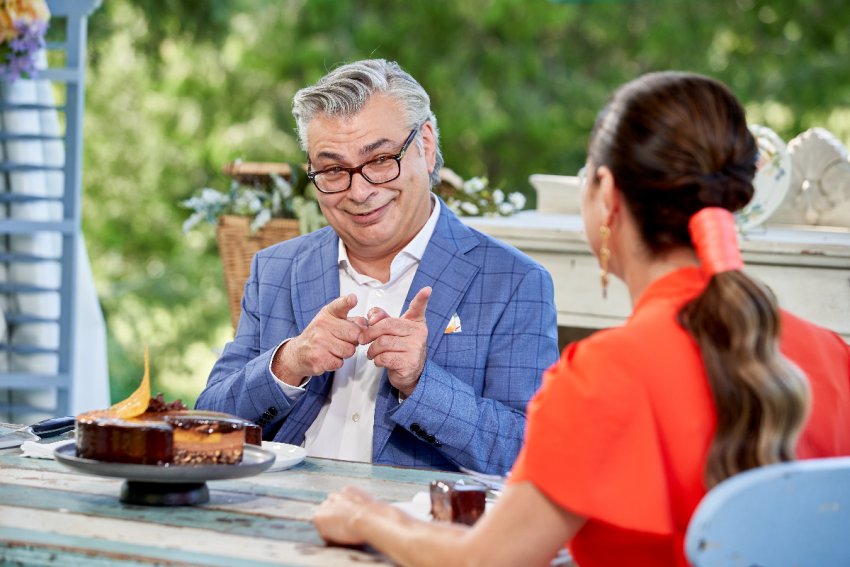 From a tricky new theme in Episode 3 to a conventional classic in Episode 4, in next week's episode, the seven remaining bakers will have to prove they can rise to the occasion during Bread Week.
Episode 4 airs Sunday, November 7 at 8 p.m. on CBC and CBC Gem.