The final five faced off in The Great Canadian Baking Show's first-ever Caramel Week over the weekend and although the remaining finalists were met with a slew of sticky situations, some successfully embraced the heat and solidified their status among Canada's best amateur bakers.
Challenges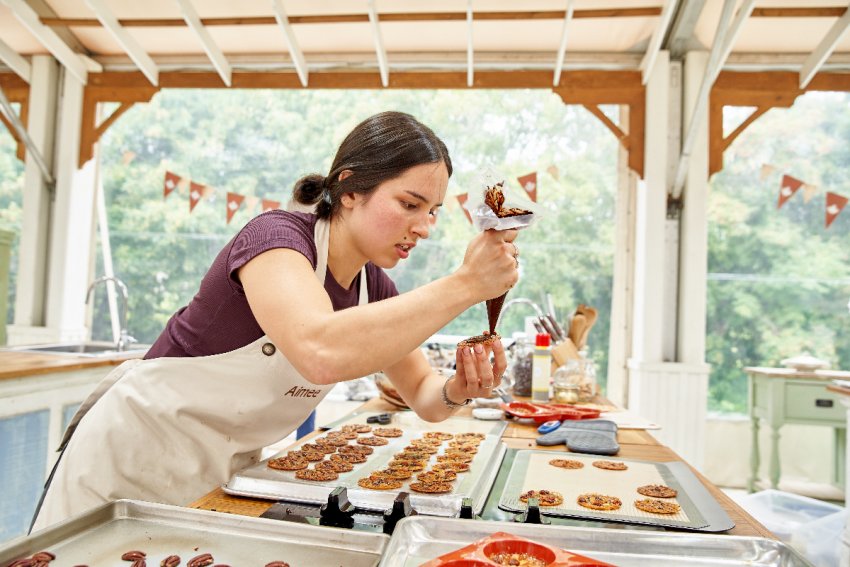 Caramel Week kicked off with the bakers being asked to prepare a batch of Florentines for the Signature Bake. This stage of the competition was too close to call as all five contestants assembled gorgeous and gooey Italian fruit and nut cookie creations.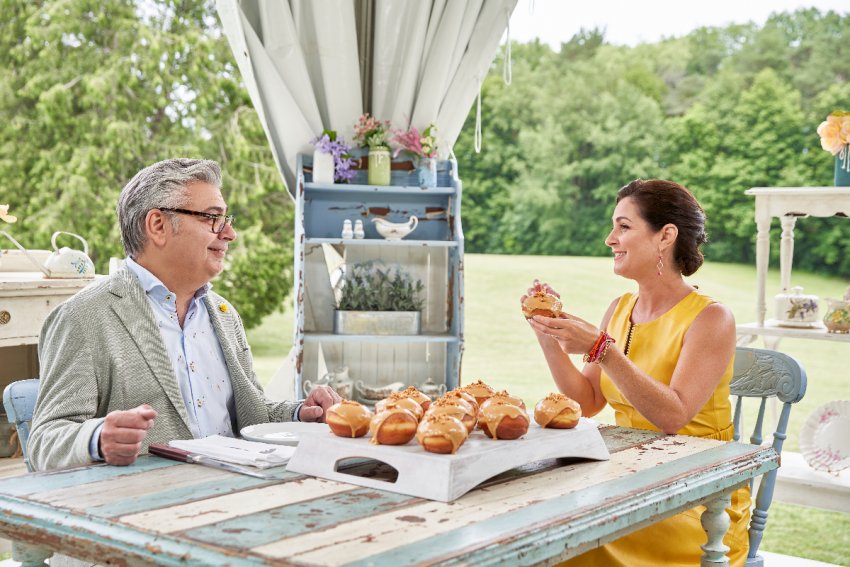 The Technical Bake tasked the final five with frying up caramel doughnuts that also appeared to impress and excite the judges, while the Show Stopper allowed the bakers to show off their range with the signature ingredient by using techniques such as praline, nougatine, and spun sugar to produce picturesque layer cakes.
Top Baker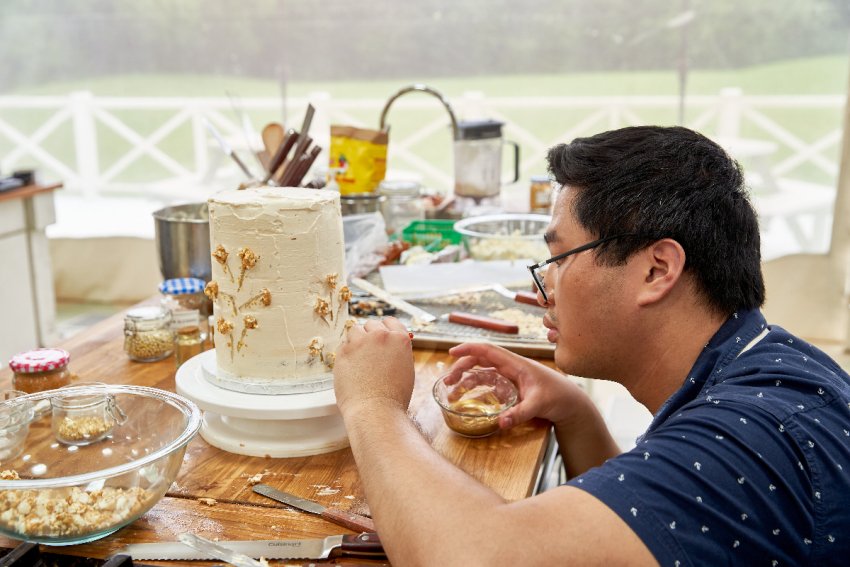 Although the bakers remained close throughout the entirety of the competition, Regina, Saskatchewan's Stephen Nhan earned the title of Star Baker after demonstrating his consistency, creativity and keen eye for detail in each of the three challenges.
Bottom Baker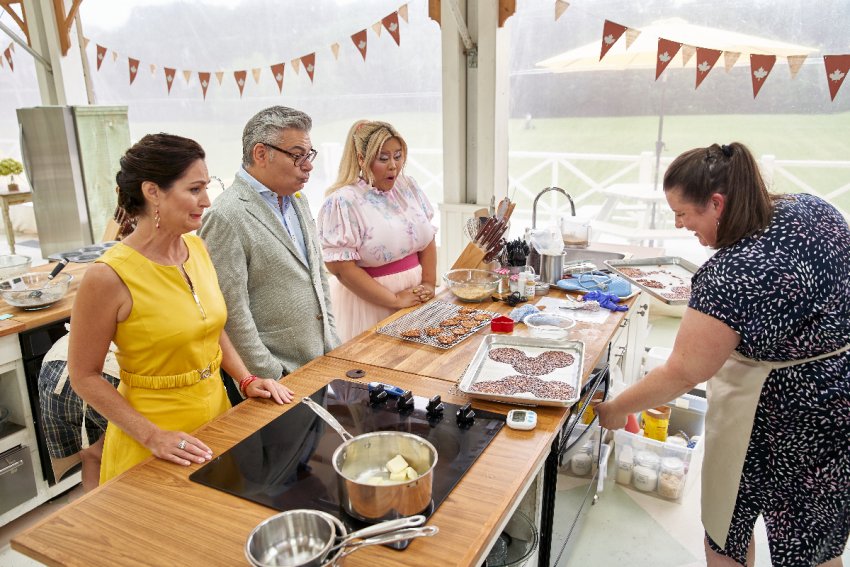 Despite keeping it close with the other four finalists, Caramel Week caused Amanda Muirhead of Westmoreland, P.E.I. to stumble somewhat and she was subsequently sent home from the GCBS tent.
Next Week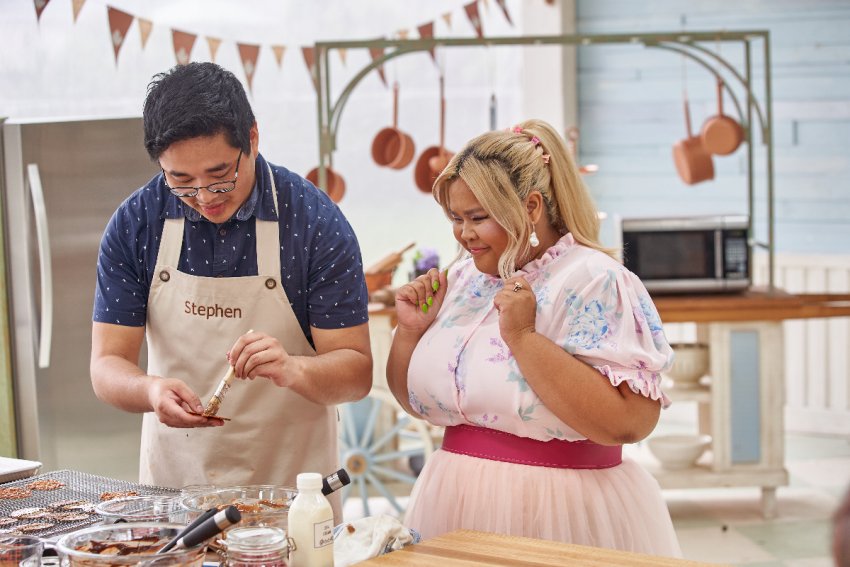 The penultimate episode of The Great Canadian Baking Show will undoubtedly produce even more pressure than ever before when the remaining competitors square off in Pâtisserie Week to prove they have what it takes to compete in the finale for the title of Canada's best home baker.
Episode Seven of The Great Canadian Baking Show airs Sunday, November 28 at 8 p.m. on CBC and CBC Gem.