There's certainly a lot to love about the CBC comedy series, Kim's Convenience. Now in its third season, the hilarious and heartwarming show centres around a loveable and mildly dysfunctional (aren't we all, though?) Korean family in downtown Toronto.
Canadian actor Andrew Phung (Little Italy, The Beaverton) portrays Kimchee on the popular show, Jung's roommate and longtime best friend, and is more often than not a scene-stealer. Whether he is helping manage the car rental company where he works with co-stars Simu Liu (Jung) and Nicole Power (Shannon Ross) or just spending time with Jung's sister Janet, played by actress Andrea Bang, chances are that Phung is laying down great one-liners like nobody's business.
The CBC production's cast would also not be as captivating without the show's family matriach and her husband, Umma and Appa (Jean Yoon and Paul Sun-Hyung Lee respectively). It's an ensemble that Phung clearly seems honoured to be a part of.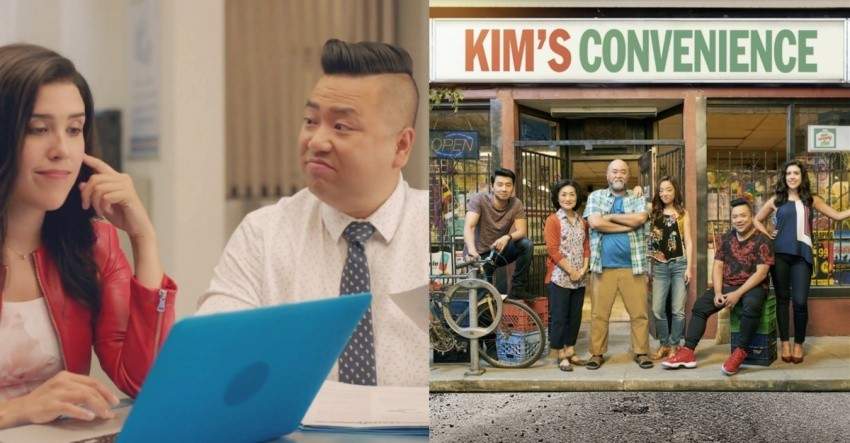 "I love working with this cast because everyone wants to be here, and everyone wants to tell these stories," says Phung. "It's a gift learning from Paul, Jean, Simu, Andrea, Nicole, and everyone that comes to play with us on set. I'm reminded each and everyday that this is a dream job, and I cherish each moment. Some day this will end, and I will know I was the luckiest guy in the world because I got to be a part of this show."
From growing up in Calgary to living in Toronto now, Phung has found a lot to appreciate in both Canadian cities when it comes to good food. If he could start a day in Calgary and fly over to Toronto for the second half—which admittedly happens on occasion—here is where he would spend the day dining.