There's certainly a lot to love about the CBC comedy series, Kim's Convenience. Now in its third season, the hilarious and heartwarming show centres around a loveable and mildly dysfunctional (aren't we all, though?) Korean family in downtown Toronto.
Canadian actor Andrew Phung (Little Italy, The Beaverton) portrays Kimchee on the popular show, Jung's roommate and longtime best friend, and is more often than not a scene-stealer. Whether he is helping manage the car rental company where he works with co-stars Simu Liu (Jung) and Nicole Power (Shannon Ross) or just spending time with Jung's sister Janet, played by actress Andrea Bang, chances are that Phung is laying down great one-liners like nobody's business.
The CBC production's cast would also not be as captivating without the show's family matriach and her husband, Umma and Appa (Jean Yoon and Paul Sun-Hyung Lee respectively). It's an ensemble that Phung clearly seems honoured to be a part of.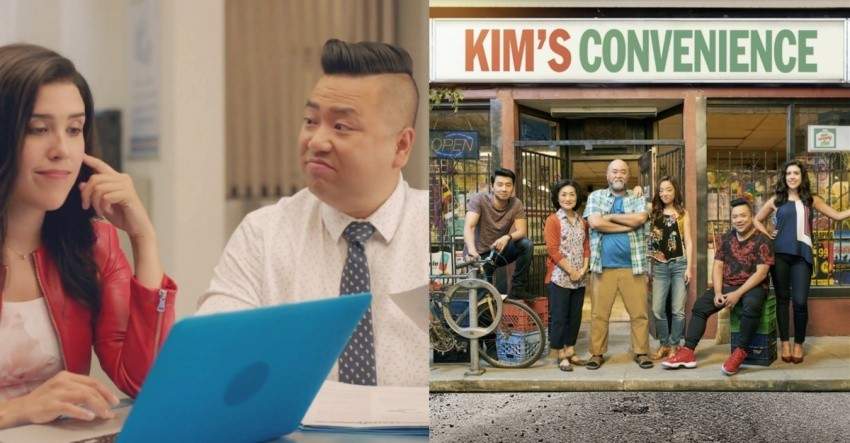 "I love working with this cast because everyone wants to be here, and everyone wants to tell these stories," says Phung. "It's a gift learning from Paul, Jean, Simu, Andrea, Nicole, and everyone that comes to play with us on set. I'm reminded each and everyday that this is a dream job, and I cherish each moment. Some day this will end, and I will know I was the luckiest guy in the world because I got to be a part of this show."
From growing up in Calgary to living in Toronto now, Phung has found a lot to appreciate in both Canadian cities when it comes to good food. If he could start a day in Calgary and fly over to Toronto for the second half—which admittedly happens on occasion—here is where he would spend the day dining.
Growing up in Calgary, dim sum > eggs and bacon
Growing up, my family didn't go to Denny's or IHOP for breakfast on the weekends. We had dim sum! It's all about the small portions of steamed or fried dishes. Grab a seat and let them come to you.
I love going to Regency Palace on Centre Street in downtown Calgary.You'll be greeted as servers come around with push carts, each one with different dishes. My go-tos are usually sui mai (pork dumplings), Chinese crepes with shrimp or pork, and barbecue pork buns. OK, I'm leaving out tripe. I love tripe so much, but I knew if I wrote tripe and then in brackets put "cow stomach", people would be like, "Oh, hell no, Andrew!" But seriously, try it; it's delicious.
Regency Palace really sets themselves apart because of the quality of dim sum. The dumplings and crepes are filled with meat, and the portion sizes, though small in nature, are generous in size. You know it's a good place when a restaurant that seats more than 200 people has line up on any weekend.
Finding the best Vietnamese sub in Calgary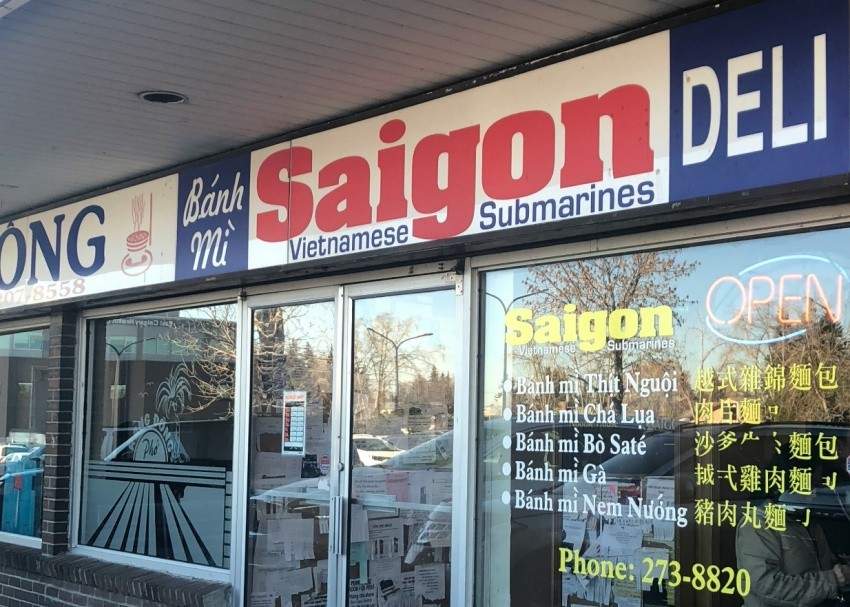 There are only a few items of food that I truly crave and one of them is a good Vietnamese sub, and in my mind, the perfect one is from Saigon Deli, which is in the Forest Lawn neighbourhood.
Head to Saigon Deli and you get no frills, cash only, delicious subs that will rock you to your core. I'm talking Vietnamese cold cuts, paté, lard, all piled into a soft baguette. If you want sate beef, you're getting soft, tender slices of beef with a ton of flavour. Order more than one because you'll be wanting to eat these for days! Seriously, I can't walk into this place without getting enough for an entire week. And for around six dollars, it's the best value food Calgary has to offer.
Be prepared to wait a bit because there is always a line up. Just be patient, and enjoy looking at the local Vietnamese concert posters that line the walls.
I'm feeling a flurry of emotions [talking about] this. I'm overjoyed thinking about this place and sad I'm not in Calgary and can't go get one right now.
Toronto's best kept taco secret
When I first moved to Toronto to film the first season of Kim's Convenience, I made a conscious effort to ask people about places to eat at. I'd get a variety of answers, but whenever I asked about tacos, I got only one response: Taco El Asador on Bloor West. This was the unanimous choice every time I brought up tacos in conversation, and all of the people who suggested it to me could not have been more right!
Wth Taco El Asador, you're getting tortillas and and salsa made in-house with meat that's been seasoned well and cooked to perfection. The beef, chicken, pastor, shredded pork, fish--it's all done so well. Don't just order one, order a bunch and try them all out. In life, you never regret the taco parties you'll have, so enjoy this jewel of a restaurant! On top of all that, you've got an owner who comes around and checks in with each table, and makes sure your meal was perfect. No lie, he once held my smaller son who was crying as we ate. This is 100 per cent true!
This place is also cash only. I think I just love places that are cash only because to me, it's the little extra step that makes the food so much more worth it. A taco here sets you back around $4 each, and the nacho platter is also a nice addition to your meal.
Quality family time with a side of delicious baking in Toronto
Every Friday, after school, either my wife or I take my older son to Cafe Serano for a weekly catch up. He rolls in like a rock-star, and chooses either an ice cream cone or baked treat to go along with his hot chocolate. I usually pick the custard filled baklava.
This place is truly the perfect corner coffee shop. It's beautifully decorated, filled with pastries that are all made in house, and has a generous offering of hot drinks. I love businesses that so clearly care about their community and customers. Whenever we come in, the staff are friendly, and always greet my little guy with a smile. The atmosphere is incredible. You just feel the energy of this place when you walk in. It's a place filled with laughter and friends telling stories.
We usually grab a stool at the counter, or a spot in the corner. Each week, we talk about school, life, feelings, and make up silly jokes. It's cheesy, but Cafe Serano is the perfect place for those special moments. Also, they have a dedicated bakery down the street called Serano Bakery. If you go, please be prepared to eat lots of cakes and pies. You've been warned.
Watch: Andrew Phung as Kimchee on 'Kim's Convenience'