If you live in Calgary and love the art of drag, chances are that you have fallen in love with Karla Marx as well.
The drag queen, MC, artistic director and working transfemme model truly does it all. She is the mother of the Marx Werk Ware Haus and is often found emceeing and performing with various groups throughout the city including Haus of Trash, Cabaret Calgary, Fake Mustache Drag King and Queen Troupe, Hire Heels, GLOC (Glamorous Legends of Calgary), and Shock Therapy Drag. Ever an advocate for inclusivity in Calgary's drag community, she believes that everyone should be welcomed regardless of gender, sexuality, or race.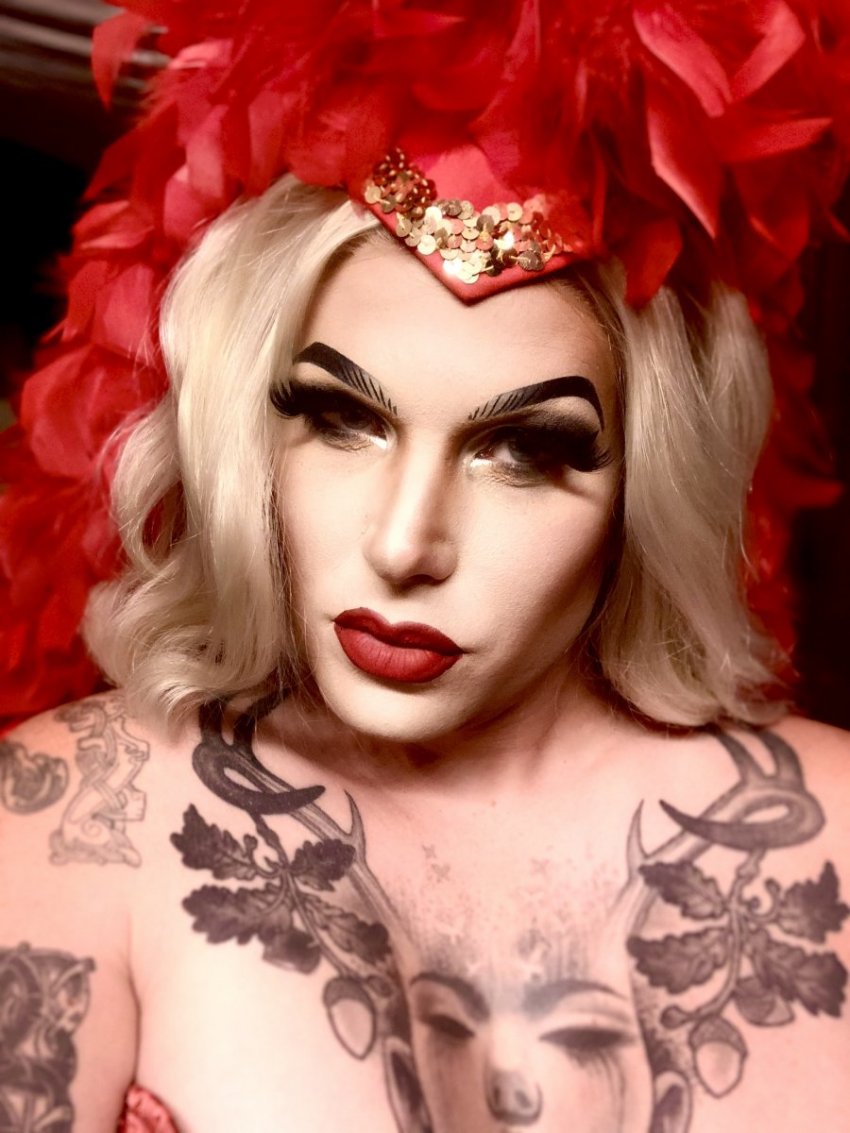 "I think Calgary has one of the best, bar none, drag scenes in the entire country," said Marx in a recent Fashion Magazine feature on Canadian cities and their respective drag scenes.
Now that pandemic-related restrictions have dissolved in Alberta, Karla Marx will finally be returning to the stage and you can catch the talented performer at the Eggs, Henny! drag brunch on Sunday, July 11 in Calgary.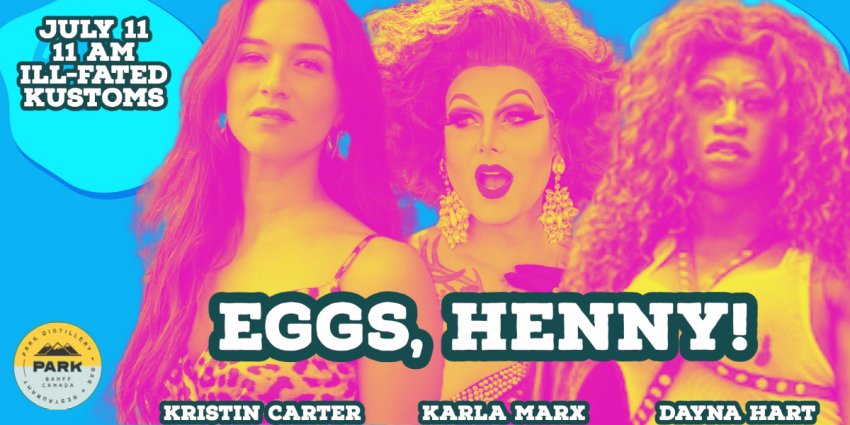 The event will take place at a popup outdoore event space at Ill-Fated Kustoms, feature live music by country singer Kristin Carter and drag performances by Marx and Dayna Hart. There will plenty of bubbly cocktails by PARK Distillery and some fun brunch dishes by Top Chef Canada alum Elycia Ross too.
Speaking of food and drink, this fashionable drag queen has impeccable taste in those categories too. Here are Marx's favourite spots to eat in Calgary and Banff.