As the captain of Canada's 2016 Olympic rugby sevens team, that secured a bronze medal in Rio, there is no doubt that Olympian Jen Kish knows how to confidently lead people through obstacles of all shapes and sizes.
It feels perfectly fitting that Kish is now a coach on the inaugural season of Canada's Ultimate Challenge, which airs Thurday nights on CBC and CBC Gem. Created by Insight Productions, the series sees six coaches guiding teams of "every-day Canadians" through a wide array of challenges across the country.
(Think Amazing Race Canada, but centred around physical challenges.)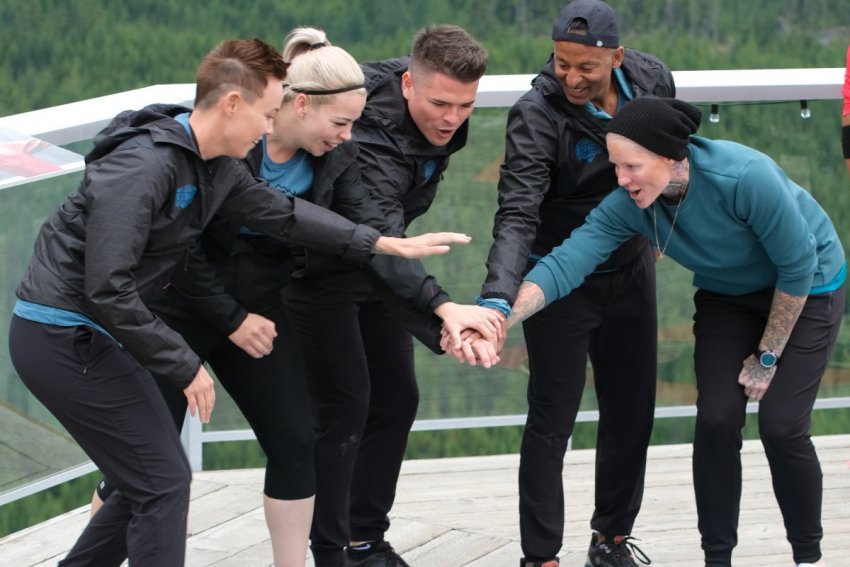 Kish is in great company with competing coaches like sprinting icon Donovan Bailey, Olympic water polo player Waneek Horn-Miller and speedskater Gilmore Junio.
With Canada's Ultimate Challenge currently mid-season, and her new podcast Straight Forward with The Gays premiering on March 10, it felt like the pefect time to ask Kish about her favourite spots to eat in her current homebase of Hamilton, ON. From epic pancakes to even more epic burgers, her suggestions do not disappoint!
Breakfast
My wife and I had the pleasure of visiting the Motel Restaurant for breakfast, and it was flipping fantastic! Not only were the pancakes delicious, but they even had vegan options for all you plant-based peeps out there.
Highly Recommend!
Brunch
If you're looking for a spot to brunch that's calming, cozy, and delicious, I highly recommend Saint James.
Avocado toast lovers rejoice; the menu has something for everyone and friendly service to boot! Must try!
Lunch or Dinner
For a laid-back atmosphere with the perfect pairing of a cold beer and delicious burger, look no further than HAMBRGR King William. Even my wife, who is a discerning critic of the classic Canadian Caesar, is an ardent fan of this restaurant.
For an unforgettable burger experience, try their Dirty Bird Burger.
Dessert
I mean…if you're going to do a doughnut, don't waste your time with anything other than something from Donut Monster!
Watch: 'Canada's Ultimate Challenge' Official Trailer