Between staying in the know with all the farmers and producers across Saskatchewan, as well as keeping tabs on the burgeoning food scene in Saskatoon, Jenn Sharp has a lot on her plate.
"I grew up in rural Saskatchewan on a grain farm, an experience that has forever endeared me to the connection between what we eat and where it comes from, and creating a sustainable food future," Sharp says.
That sort of background is rarity in the food writing world, but certainly one that makes for a solid foundation of knowledge when we're looking for information about the prairie province.
When she's not writing, she's either horseback riding at her family farm or dining out with friends. Here, Jenn Sharp tells us where she loves to eat, drink and be merry in Saskatoon.
Breakfast
Breakfast in the newly renovated City Perks is a beautiful start to the day. The city's prettiest café is located in the heart of the heritage neighbourhood of City Park, and a new deck sits beside the sidewalk under arching elm trees. There's a rotating lineup of breakfast sandwiches and wraps, but my favourite is the hearty oatmeal with fruit and local honey.
Lunch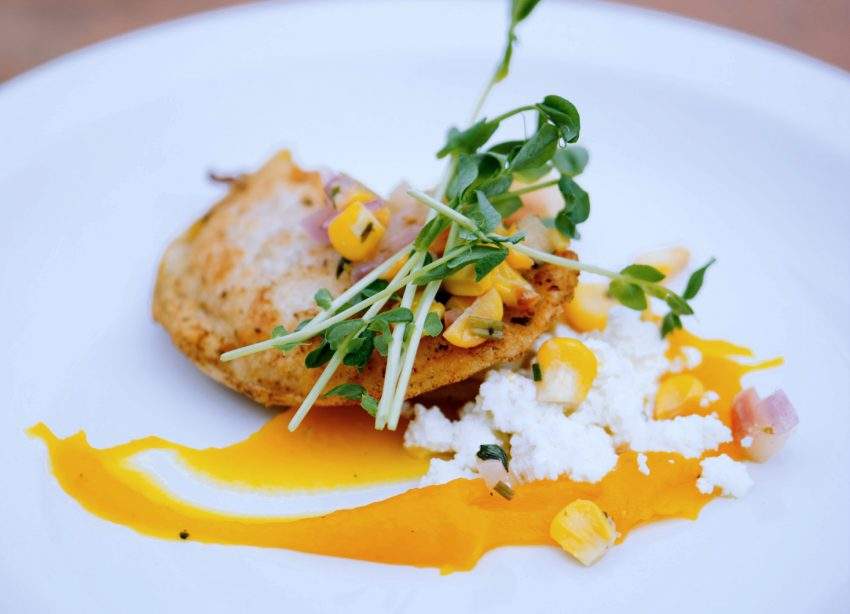 Prairie Harvest Café is hidden away from the downtown action but it's worth the drive. Chef Mike McKeown's comfort food creations provide an authentic taste of modern Saskatchewan with ingredients sourced as locally as possible. My favourite is the veggie burger. Save room for dessert – the signature is to-die-for homemade doughnuts with a maple bacon glaze, maple crème fraiche and cranberry coulis.
Dinner
The obvious choice here is Ayden Kitchen & Bar, and trust me, it's one of the best restaurants in Canada, but others deserve credit in Saskatoon, too. My all-time favourite is Otowa. The sashimi is fresh and the maki inventive and delicious. The Sunshine Roll and Summer Rolls are always my top choices.
Drinks
Cocktail hour in Saskatoon calls for a little downtown bar hopping. Since my top three are all within three blocks of each other, you can still wear your hottest heels – you won't be walking that far.
Tucked away in the Sheraton Cavalier is 6Twelve, a sultry little spot where you can get one of the best cocktails in the city while listening to house music spun by the city's next up and coming DJ on Saturday nights.
For a James Bond, circa 1960s feel, go around the corner to The James Hotel's Lobby Bar.
Try a Scotch flight or local beer at the Rook and Raven. The atmosphere is low-key and the service is top notch. The food is awesome, too.
It may not be Saskatoon's newest or trendiest, but everyone always ends up at Winston's English Pub and for good reason. Besides the 70-plus beers on tap, there's a rooftop patio and the vibe inside is always happy.