We Canadians may not beat our chests about it, but we're all proud to call Canada home. It's the feeling that washes over us when we get back home from our travels abroad, when we find different cuisines even in places we don't expect to within our country, and on many more occasions.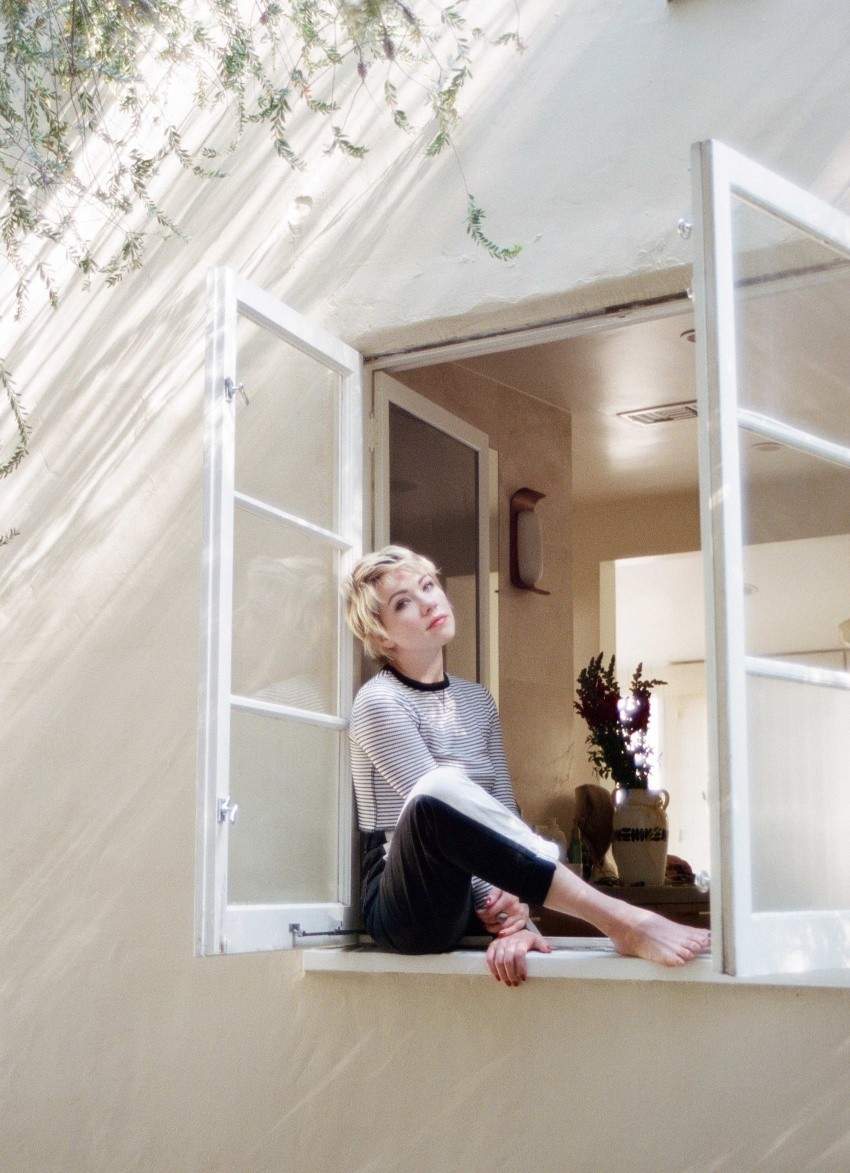 I have sweet dreams about the food in Canada. Aphrodite's is probably my favourite. It's an especially charming cafe and restaurant in Vancouver that I used to live right next to. It offers the freshest and most delicious organic food options. I recommend the salmon for dinner and don't forget blackberry pie for dessert. It should be world famous!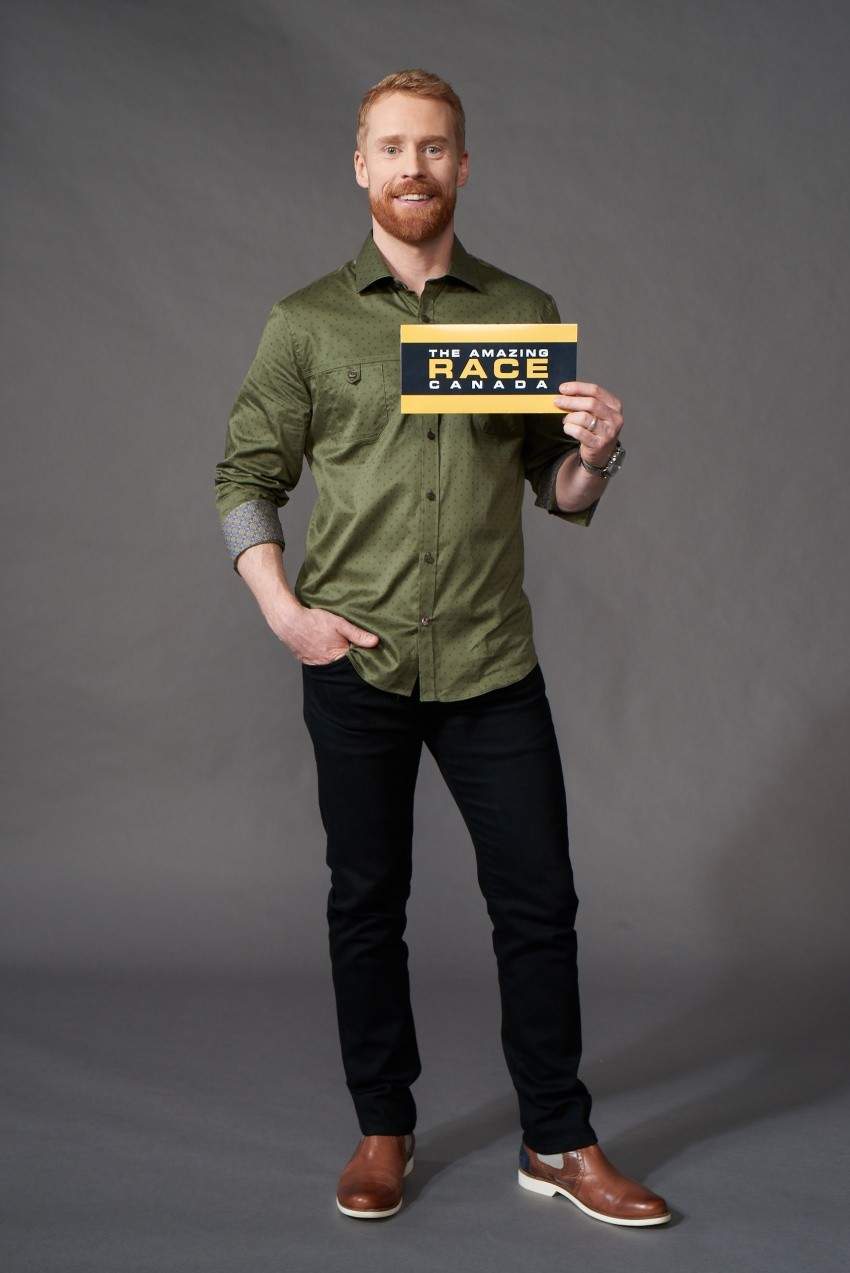 I love Canada's diversity, obviously. We live in such a multicultural landscape with dishes from all of the world. But what I love more than anything is the ingredients that Canada has to offer. Canada grows so much; we grow it better and cleaner than anywhere else in the world. And we have a level of consciousness that is unmatched. You can give a chef shit ingredients and he'll just produce shit, but that doesn't happen in Canada because we have [some of the] best ingredients in the world!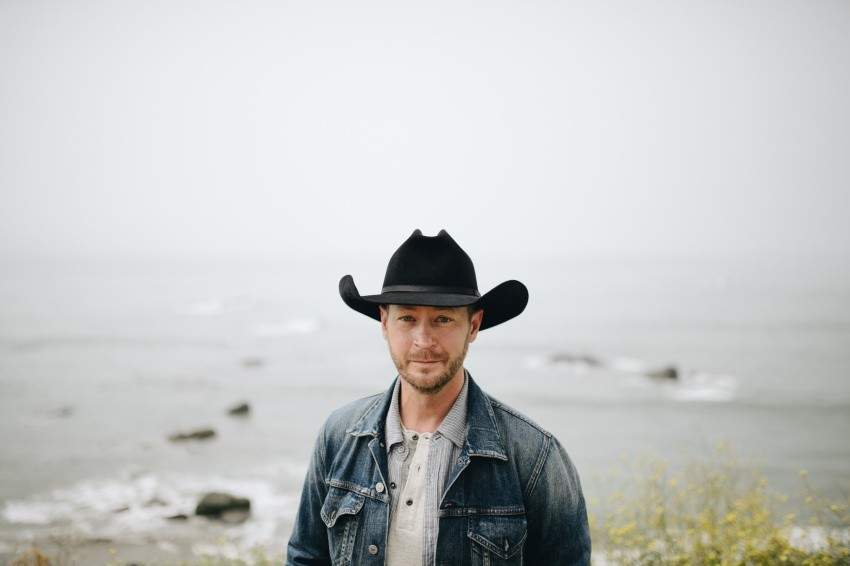 In 20 years of visiting amazing restaurants (and dives) across our great nation, I've found that there is something which unites them all. Similar to Canada's citizens, food scene leaders love to share emotionally-moving ideas, tastes, sights, smells and experiences. The idea of sharing respectfully, and in the spirit of generosity and civility is a beautiful Canadian trait. Whether it's an individual, a restaurant, or an entire food scene, there is an almost competitive spirit about putting our best foot forward. We love to impress for the simple pleasure of making someone else's day, or life better. It's not an idea based in excess, it's one based in sharing the joy of a culinary experience. I've seen this and enjoyed it across the entire country, and it's truly one of the things that makes me proud to be Canadian.
The best thing about the Canadian food scene is its truly representative of Canada... you can find all types and in most places. I can't think of one food that's truly "Canadian", but combine them all, and that is what truly is.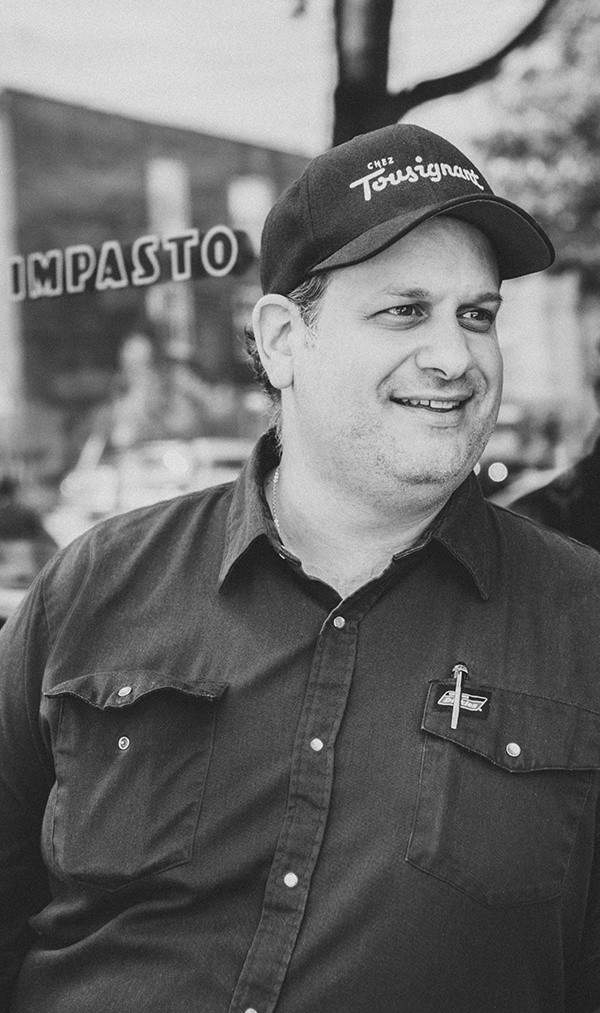 What makes Canada a true food destination is the fact that the farmers and producers are as passionate and proud about their product as the chefs are about their creations. For me, this is what makes up our culinary heritage.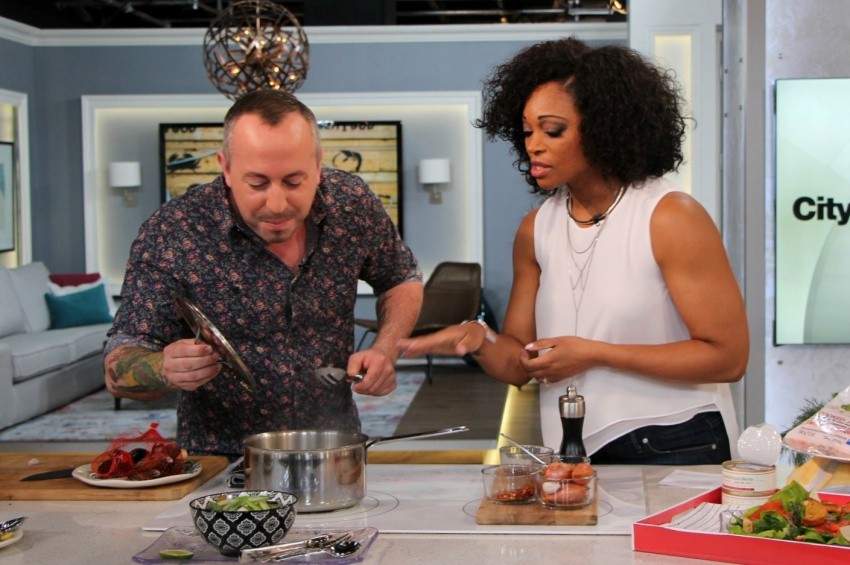 When I was younger and growing up in Saskatchewan, I was never really aware of how far-reaching the bounties of the Canadian Prairies were. Now, as I continue to dine, explore and learn more about this amazing country we call home, it never ceases to astound me that I can find Saskatchewan-grown lentils in places like India, Alberta mustard seeds in France and prairie-raised beef in Japan. You go, Canadian ingredients. You go!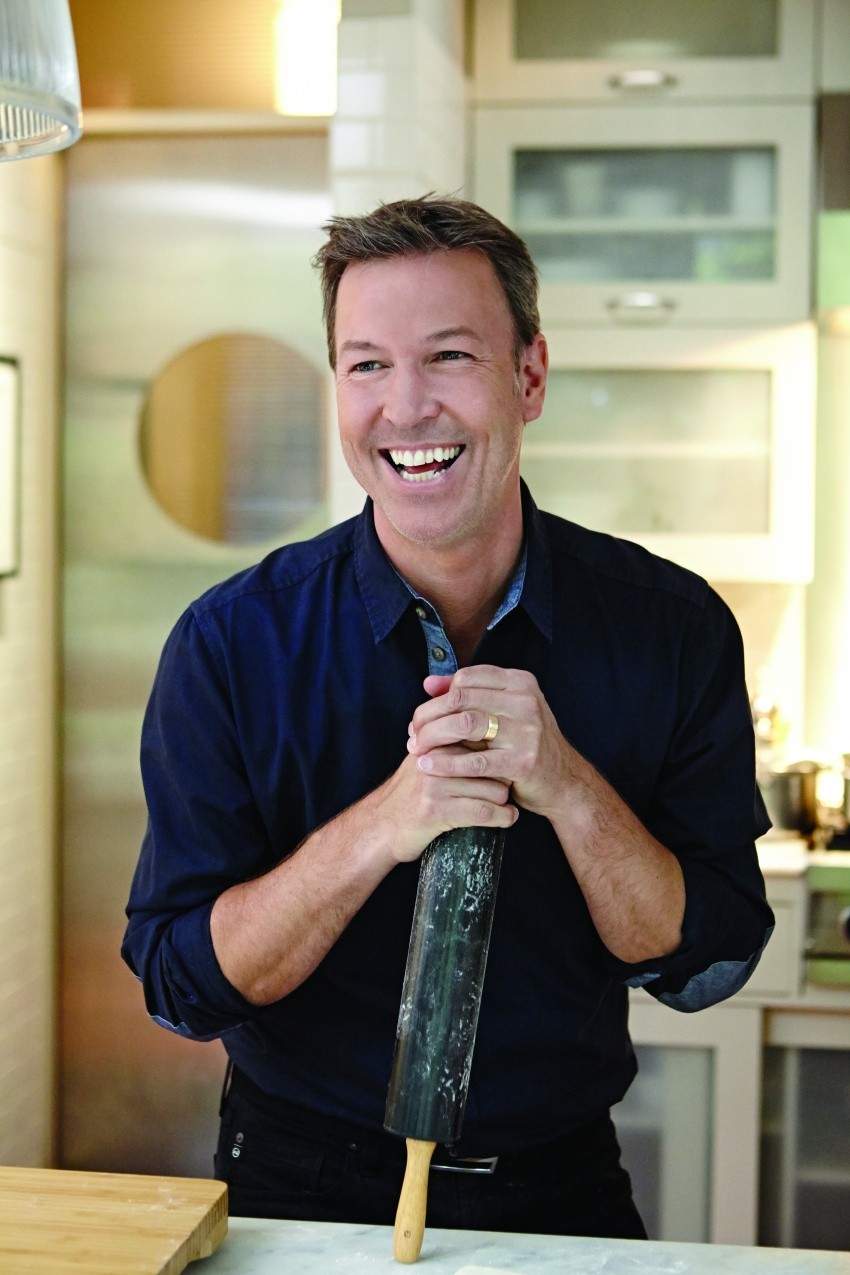 The breadth of our ingredients. I've been travelling around the country all year for the We Are the Best video series for Canada's 150th (catch it on CBC and ricardocuisine.com/wearethebest) and whether it's seafood, pulses, grains or fruit crops, the passionate folks behind the foods we eat and export to the rest of the world do us proud.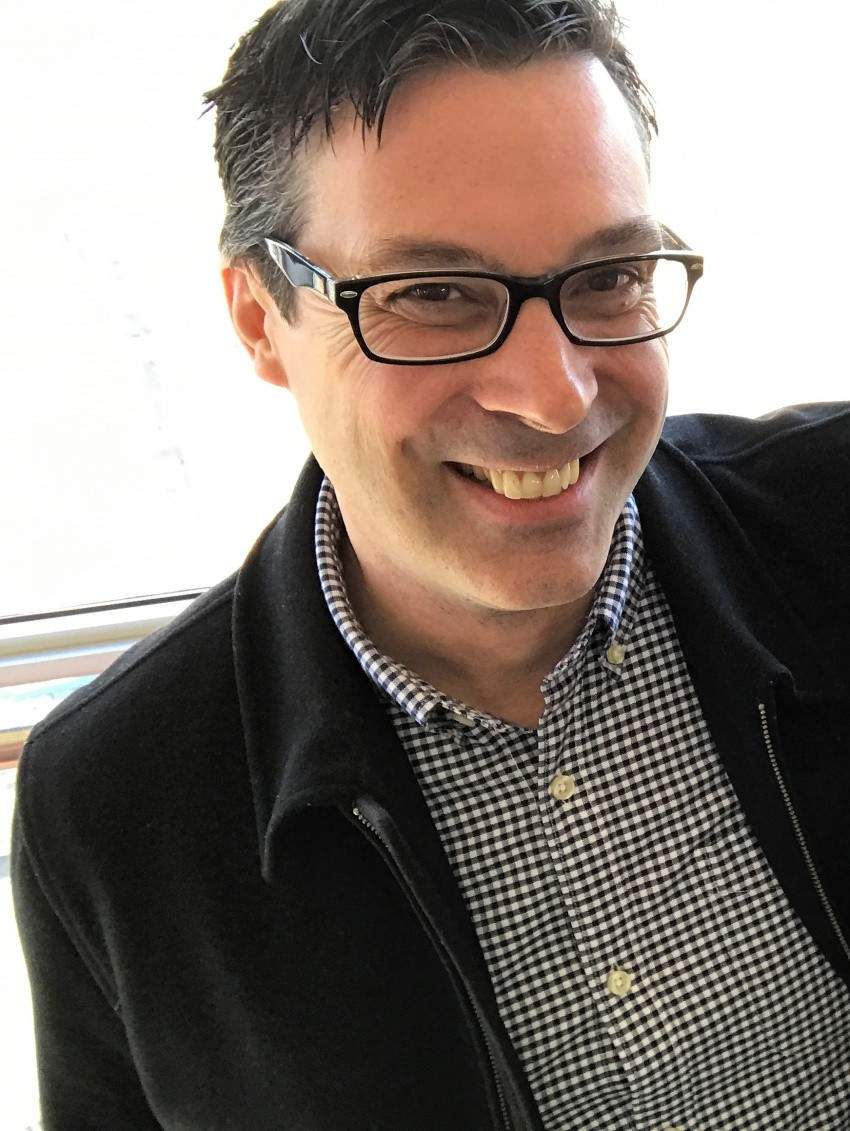 What I love most about the Canadian food scene is how easily we incorporate ingredients or styles of cuisine into our recipes. Hell, even with our "traditional" recipes like butter tarts or poutine, or turkey at Thanksgiving, there a million ways to make them and someone is always willing to try to make it better.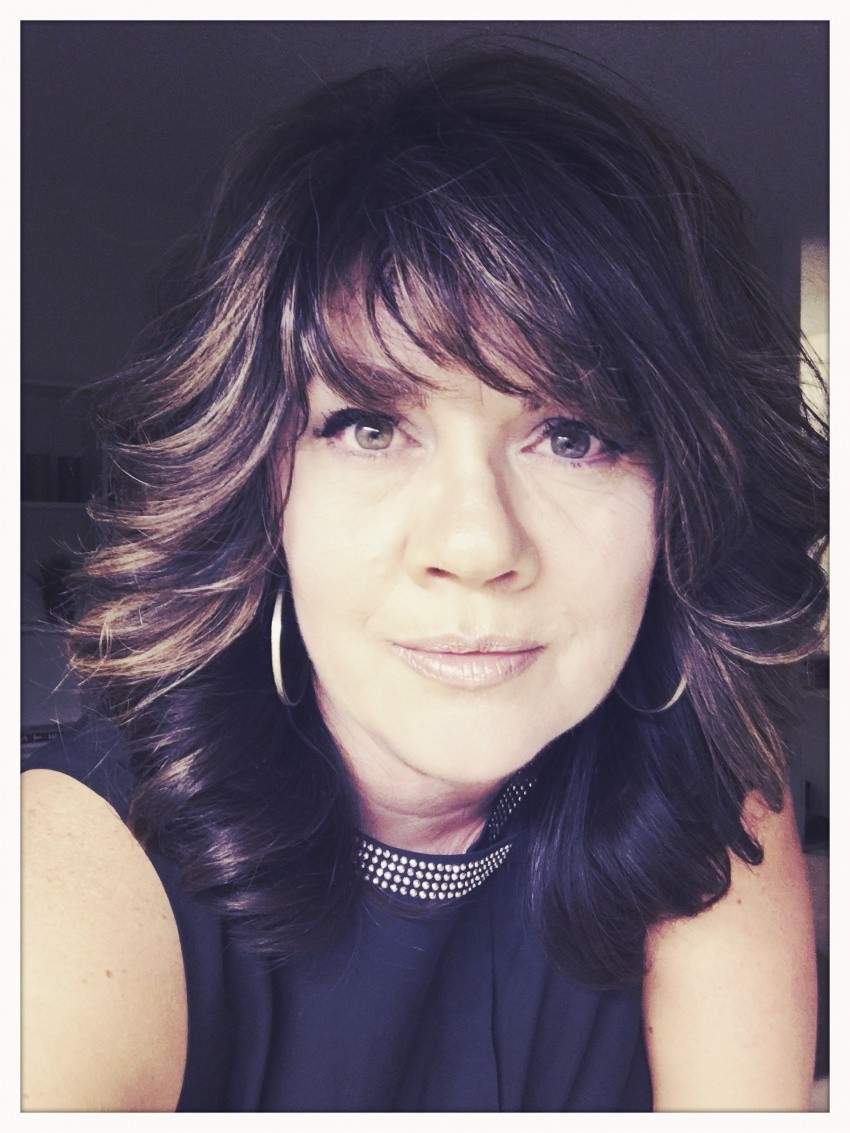 I love that our chefs are gaining confidence in the terroir of their region. We see more sharing, more collaborations, more camaraderie, and as a result, more knowledge on how diverse our food offerings are. It makes me proud to not only be Canadian, but to be a part of the Canadian food scene as well.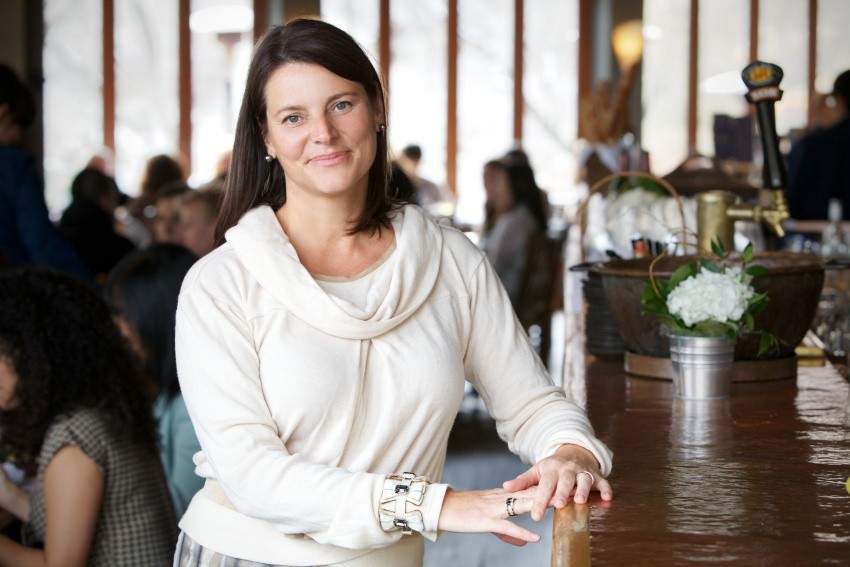 I love our food scene because there are so many talented, passionate, and hardworking grounded people coast to coast to coast, connecting their communities to local ingredients, bounty, diversity and the rich edible resources of our land in a truly Canadian multicultural way, from potlucks to pop ups, collaborations, learning, sharing, diversity and inclusion. This is Canada!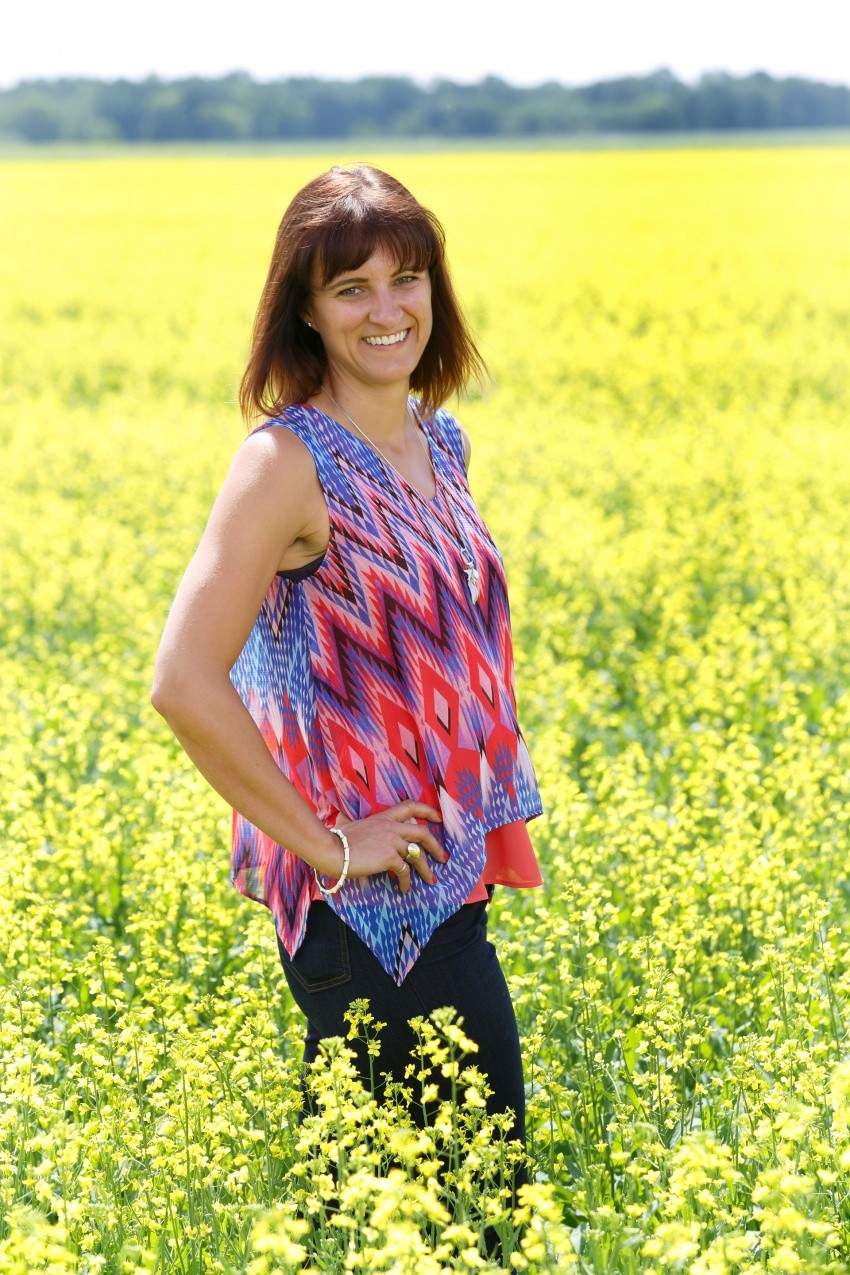 The Canadian food scene embraces everyone and includes a seat at the table for us all! Whether you love to dine out on chef cuisine or cook at home for your loved ones, eat local and seasonal or embrace global flavours, Canada's food scene has it all. May you fill the seats at your table with those you love, fill it with great food and make memories together; for this is Canada, and in the words of Anita Stewart, "Canada is food."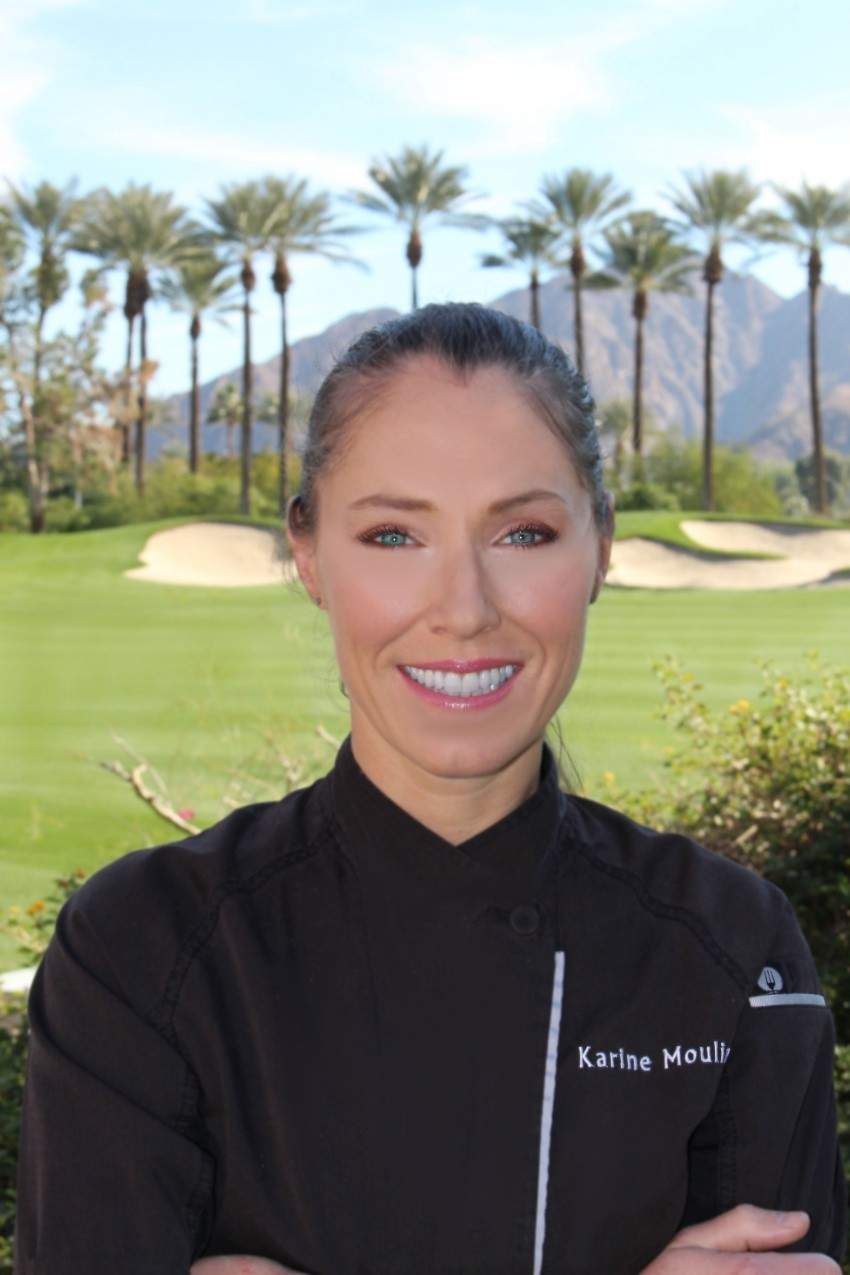 First of all, I think Canada has the best food scene in the world! I love our Canadian farmers. They grow food with utmost conviction and integrity, which results in the best produce. You can only make great food when you're working with the unparalleled ingredients.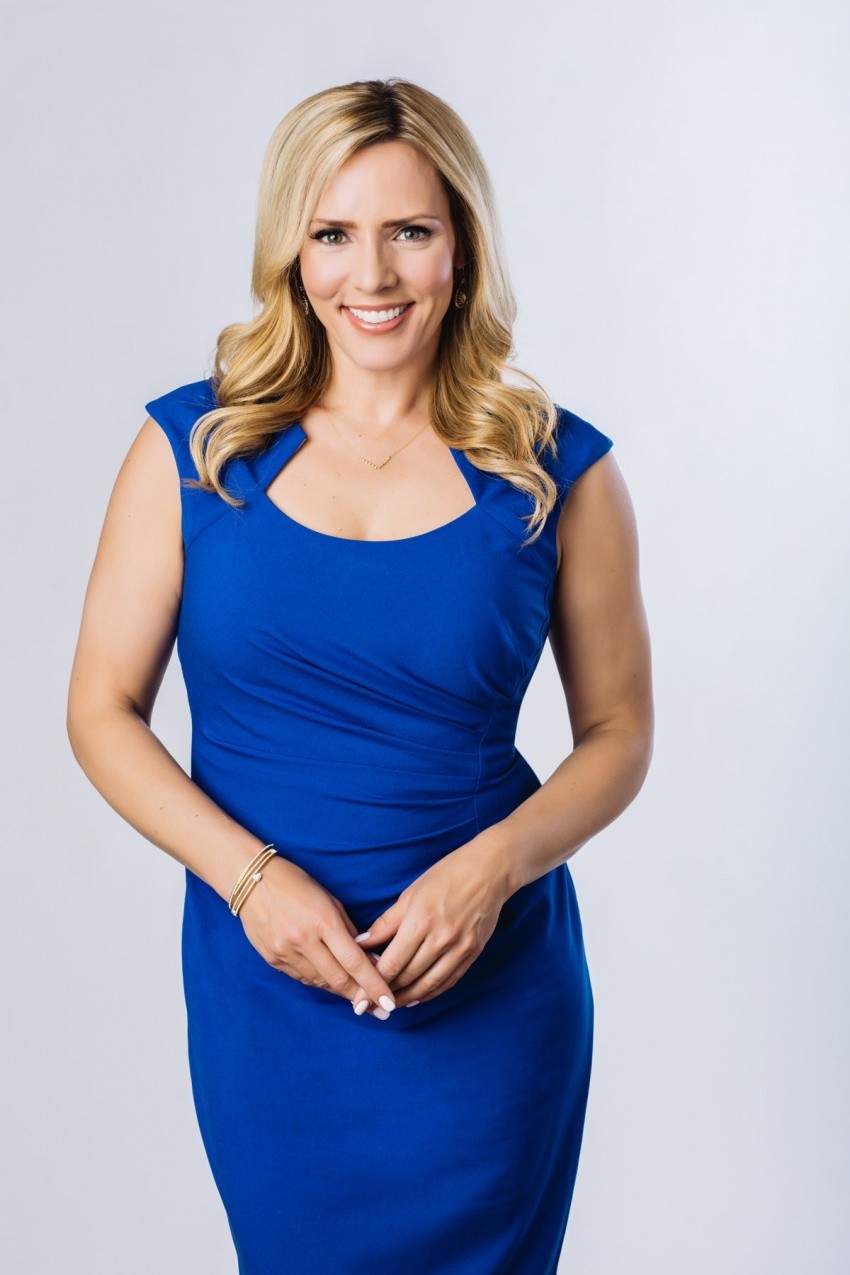 I love Canadian cuisine, because we're not afraid to get cheesy! Whether it's cheese curds in poutine, goat cheese on salads, or cheddar on burgers, a little fromage makes food more interesting.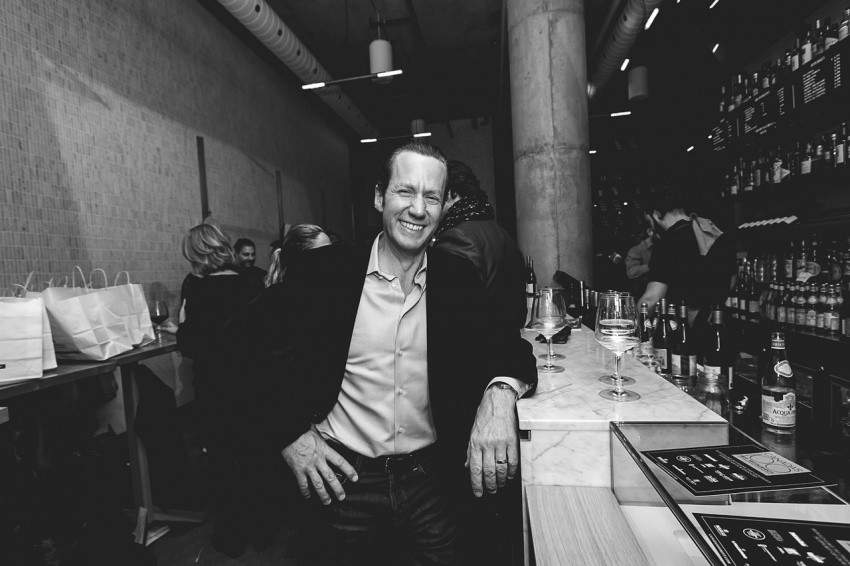 I suppose I would say, two things are top of mind. Our number one asset is definitely variety. Whether I'm cooking at home or dining out, no matter how obscure the craving, or how keen the desire for something new, chances are extremely good that I can find it here in Toronto - as long as I'm prepared to waste an hour of my life in traffic, first. The second thing, far less often observed, is value. Our best dining cities are ultra-competitive. The quality of the meal I enjoyed at Alo last week would be difficult to match elsewhere; but if you succeeded in finding it stateside, it would cost double at least, and in Europe, more still. And that's not just true of fine dining here, but all down the line.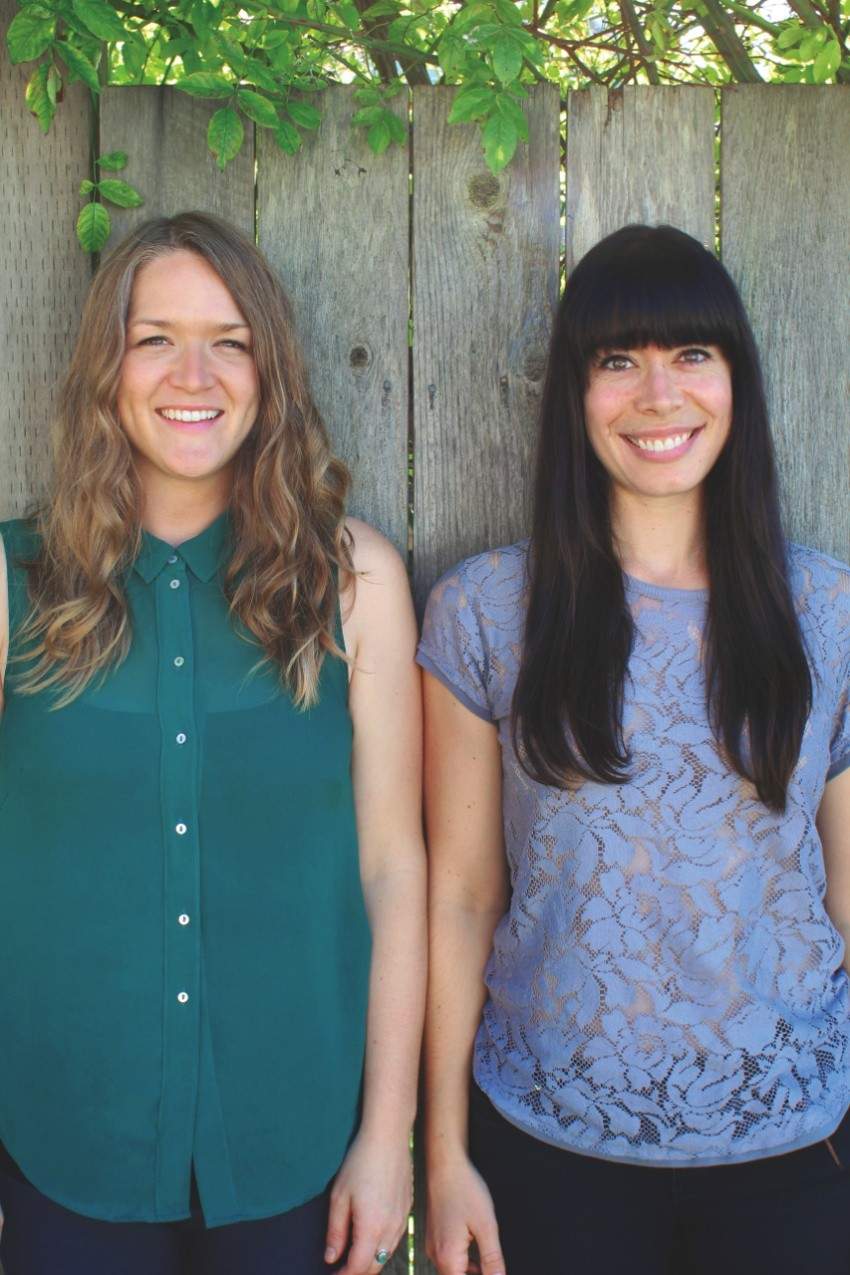 One (of the many) things we love about the Canadian food scene is its truly collaborative nature. This country may be huge in terms of its land mass, but the people within it are so supportive of one another that it creates a delightfully small, tight-knit community. Whether it's the sharing of land, seeds, equipment, ingredients, knowledge, or even dining spaces, people here find endlessly creative ways to work together, feature each other's work, and have fun while they're doing it!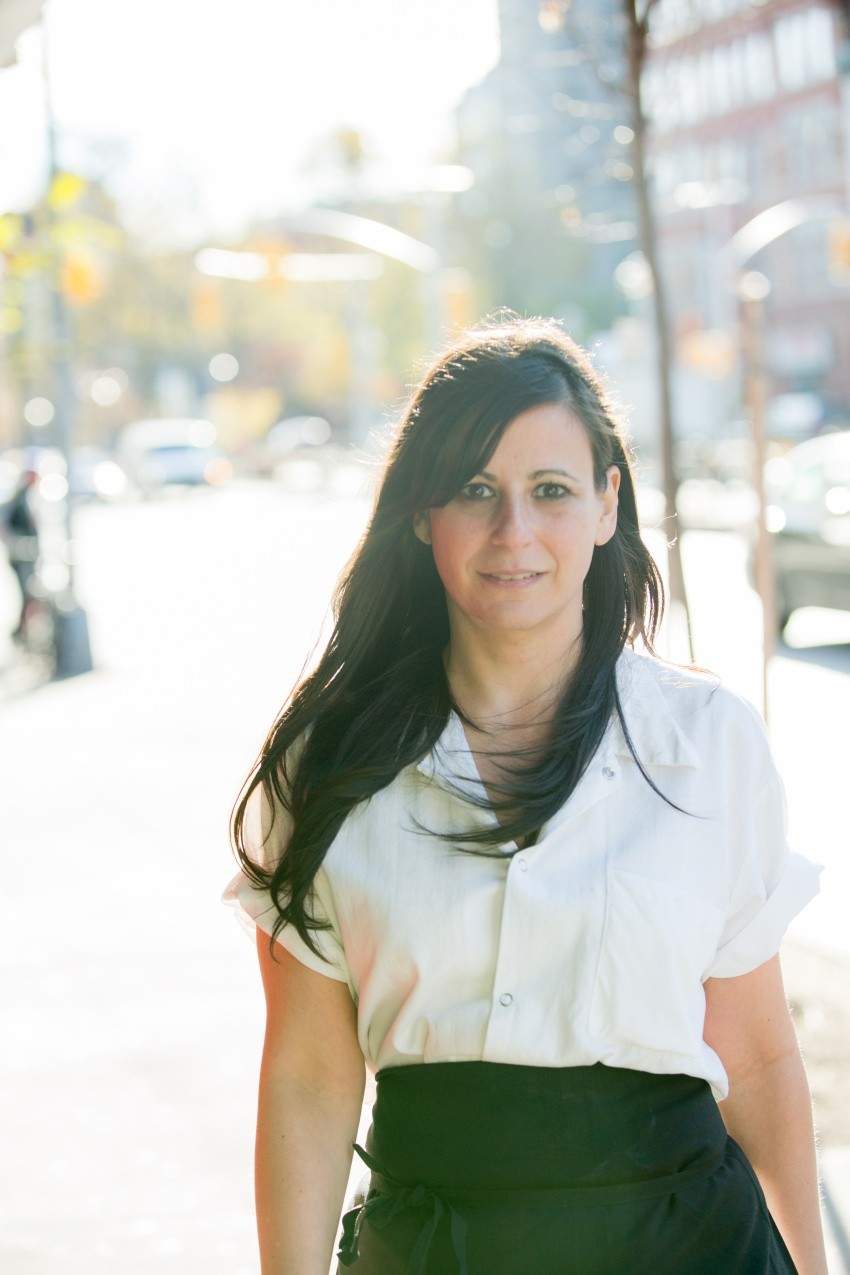 Canadian cuisine means home. I've been a professional chef in New York City for years but the longer I'm here, the more I miss it. Nanaimo bars, Swiss Chalet sauce, Montreal bagels, cheese curds, Toronto street dogs, Beavertails, Bloody Caesars...every single one of those tastes like Canada, and no matter where I go, they all say "welcome home" to me.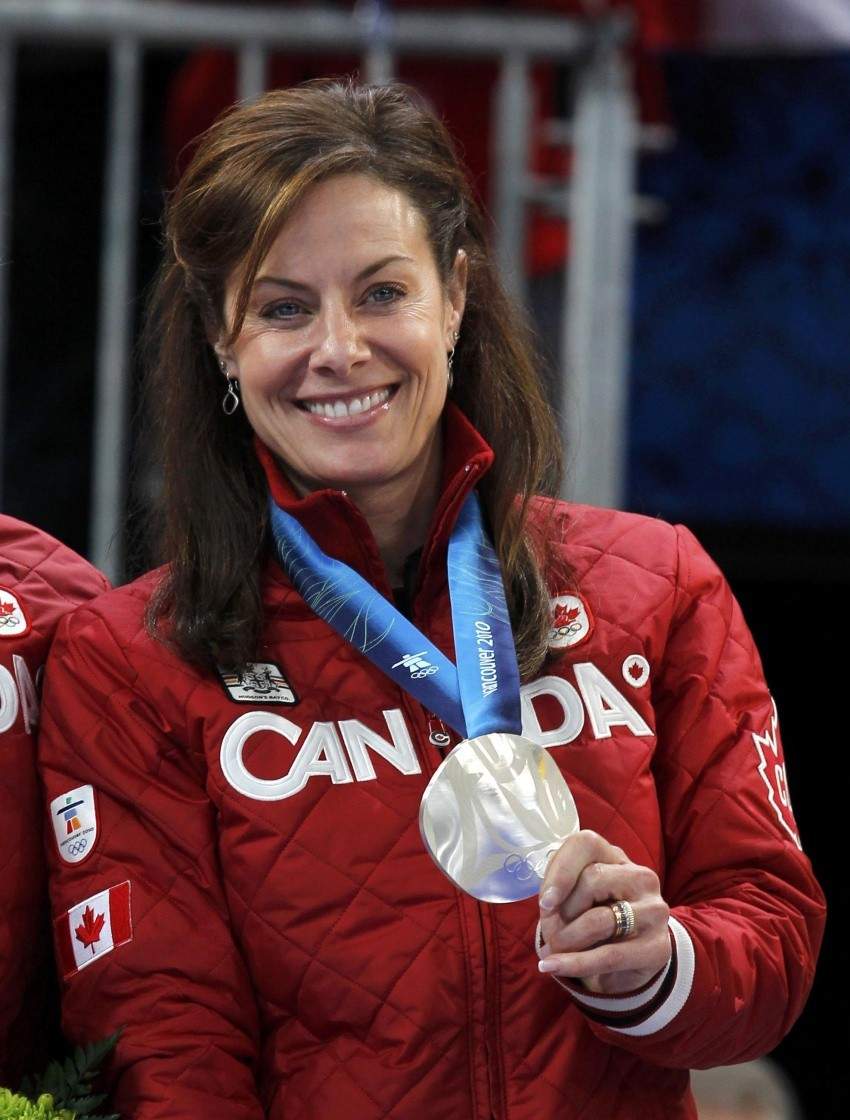 The local food movement in Canada is here to stay. Restaurants that source their food locally and showcase Canadian farmers are a primary motivator as to where I choose to dine. Both my parents came from farming families and that is why farm-to-table appeals to me, not only because we are supporting our country's economy, but also because we are eating fresher more flavourful foods, sourced right here in Canada.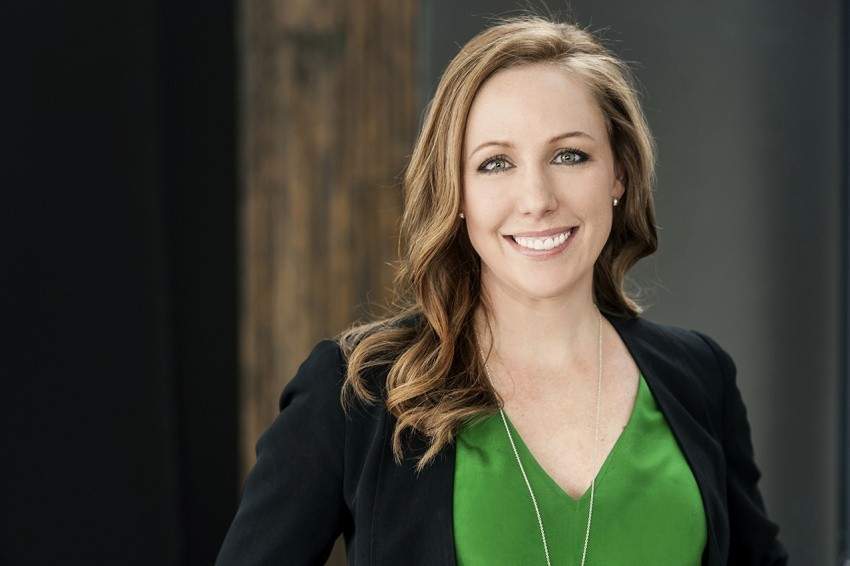 l love the sense of community shared amongst the Canadian hospitality industry. From chefs and farmers, to sommeliers and winemakers, to bartenders and distillers, and everyone in between, there's a real spirit of collaboration that I think is pretty special.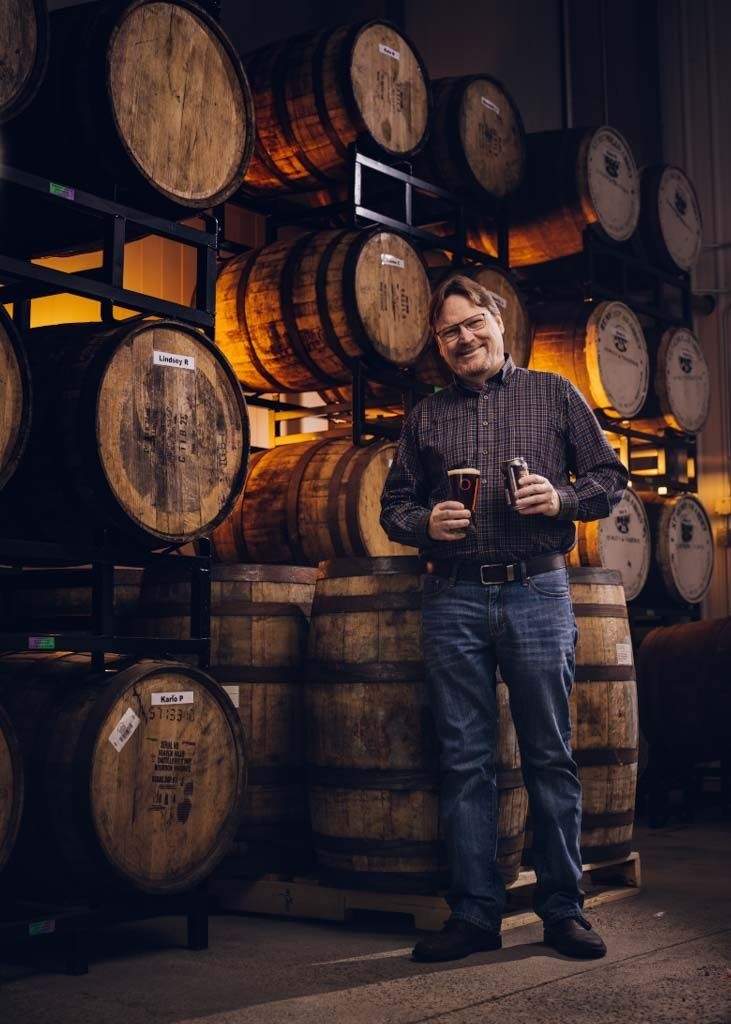 I'm a pretty simple guy, so needless to say, it's all about the quality beef and craft beer. There's nothing better than a ribeye steak, cooked to perfection (medium rare, light on the spice) on my bbq served with an ice cold Traditional Ale. You can't get more Canadian than that!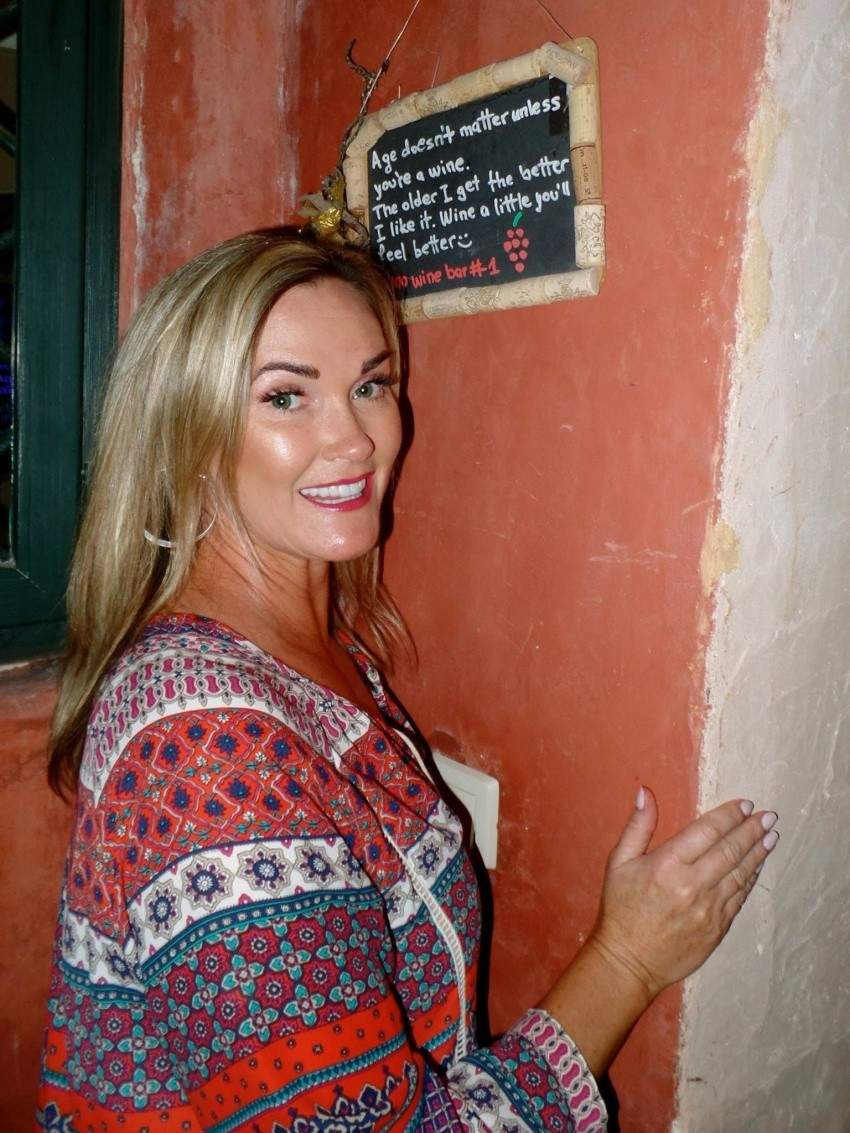 I travel a lot around the world and have dined at some very lauded, very expensive, restaurants boasting famous chefs. I can say with total honesty that rarely do I get a meal that's as good as the best meals I've had in Calgary. In terms of quality and value, Calgary's restaurant scene is truly superb and we're very fortunate to be experiencing it in its relative infancy.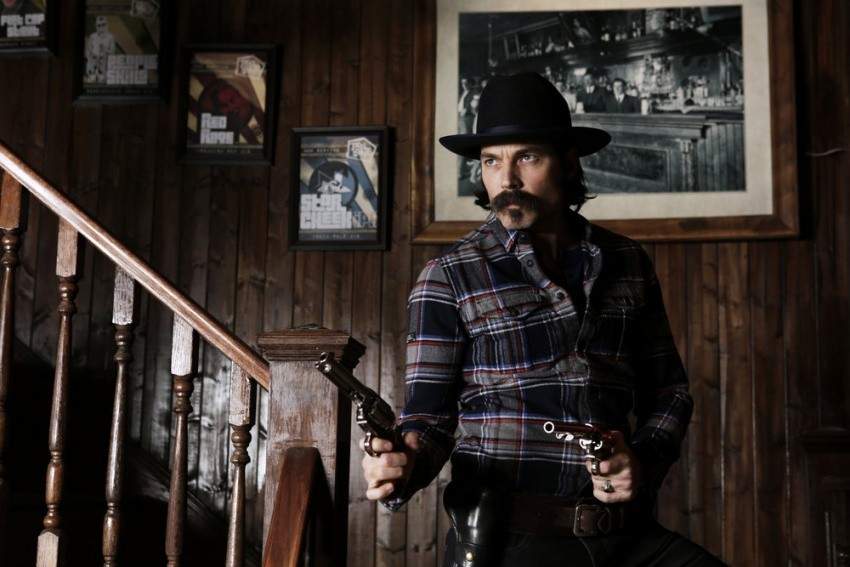 The Canadian food scene is the epitome of "farm to table" and for me personally it's the only trend that should ever matter in food culture. Support our local Canadian farmers.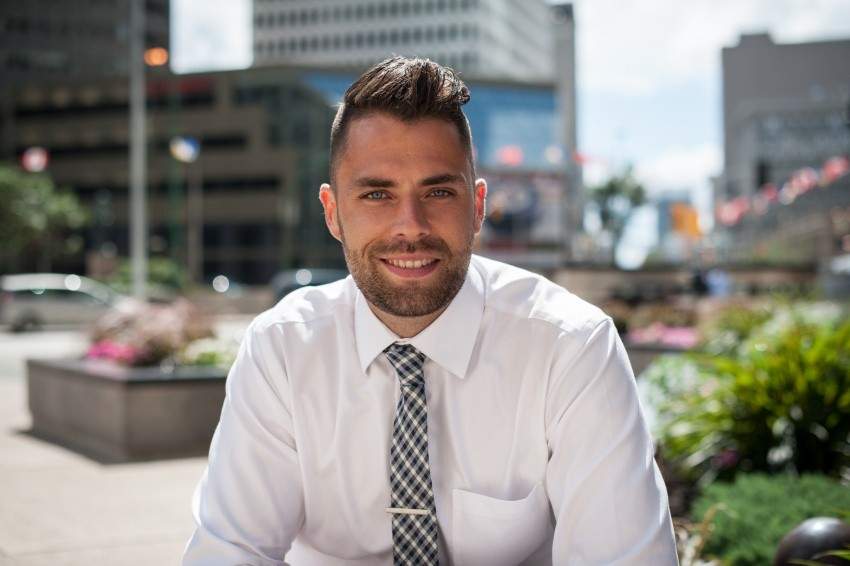 I am incredibly fortunate to be involved in so many aspects of the Canadian food scene. The most rewarding part would be the tremendous sense of pride I have in feeding the global community, while harvesting wheat on the open prairie. On another level, I get totally fired up by being able to supply chefs with products and see their artistic creativity blossom and be appreciated by people. I really love how small the world has become, how quickly we can travel from corner to corner across this beautiful country. Such amazing diversity brought together with passionate people and the love of food. Fly from Toronto to Winnipeg in two hours and you can be pulling the most beautiful pickerel through a hole in the ice on frozen Lake Winnipeg before most people have finished their morning's first cup of coffee.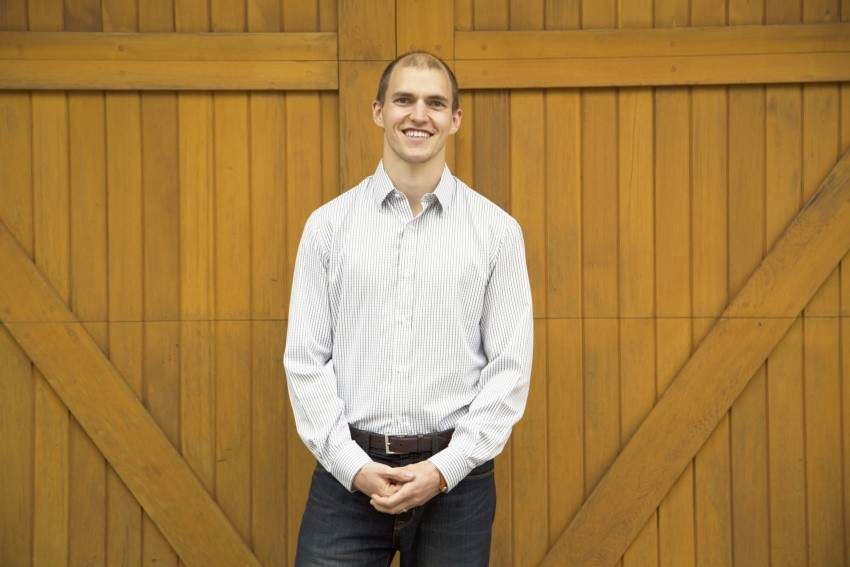 The collaborative nature of chefs in Canada is so inspiring to experience. From collaboration dinners, to sharing knowledge and experience, to teaming up to help the community, it's all pushing and shaping the Canadian food scene for the better!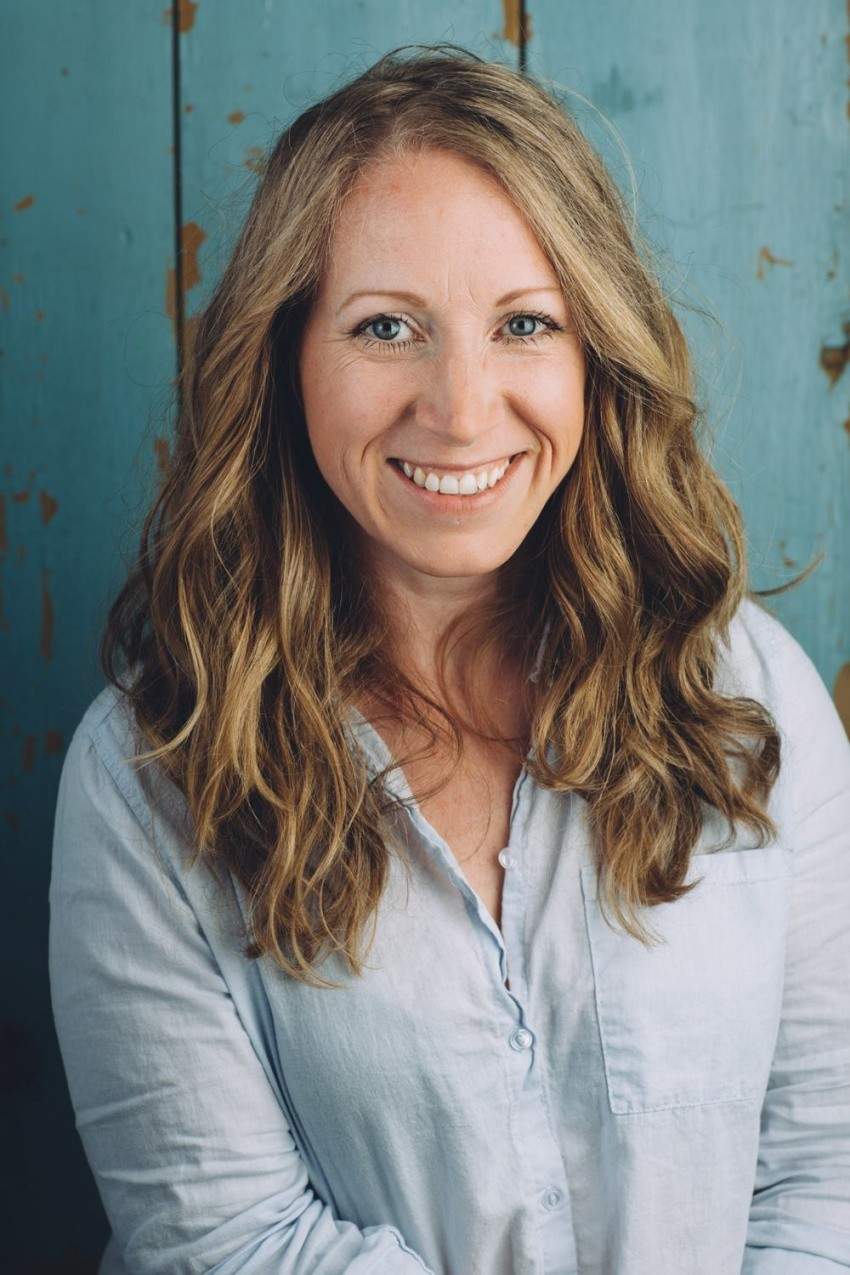 Despite the vast landscape, I love that the Canadian food community has become so strong. It's super apparent here in Nova Scotia where everyone--chefs, farmers, producers--all know each other. Everyone is tremendously supportive of one another, growing the food scene collectively. What's exciting is that we're seeing this same sense of community nationwide.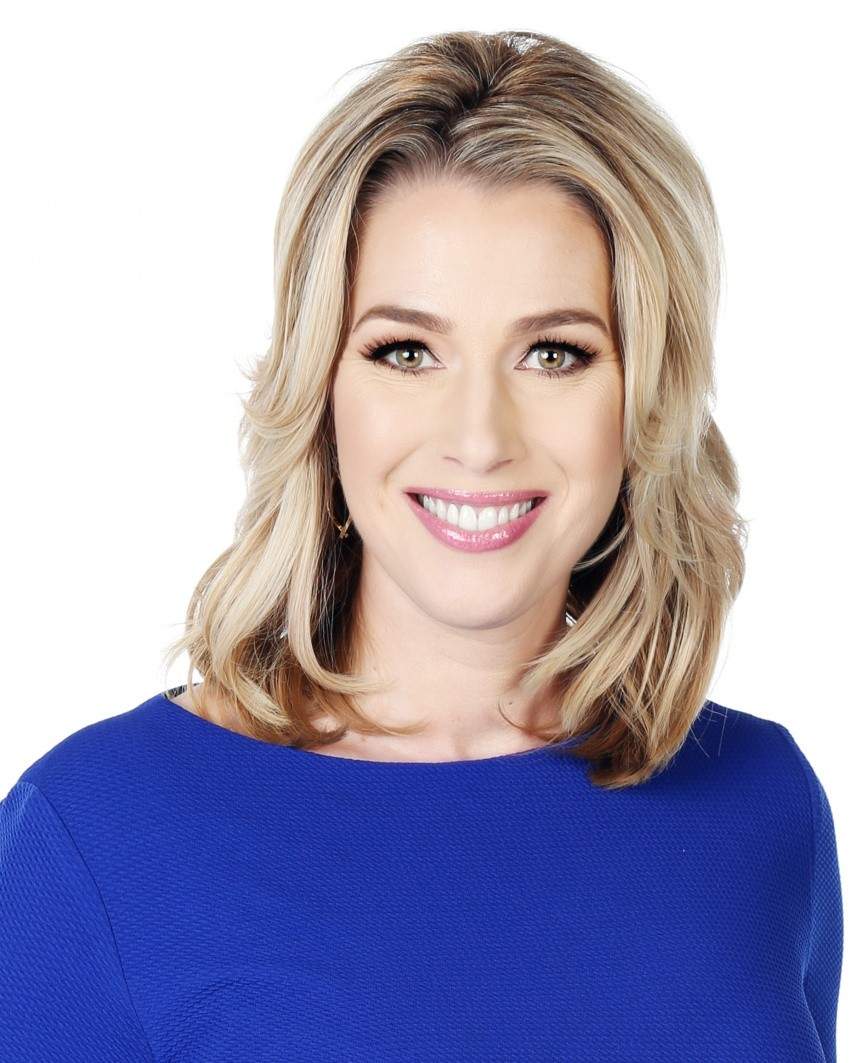 The Canadian food scene has a true respect for where our food comes from, and as consumers, we are educated more than ever by farmers and fishermen on the impact our choices have. When you go to a restaurant and you see "Ocean Wise", "Responsibly Farmed" and even things you didn't know we could eat (jelly fish, barnacles, stinging nettles), it's because of Canadian chefs and the incredible talent and creativity to bring the world to our plate in the most sustainable manner.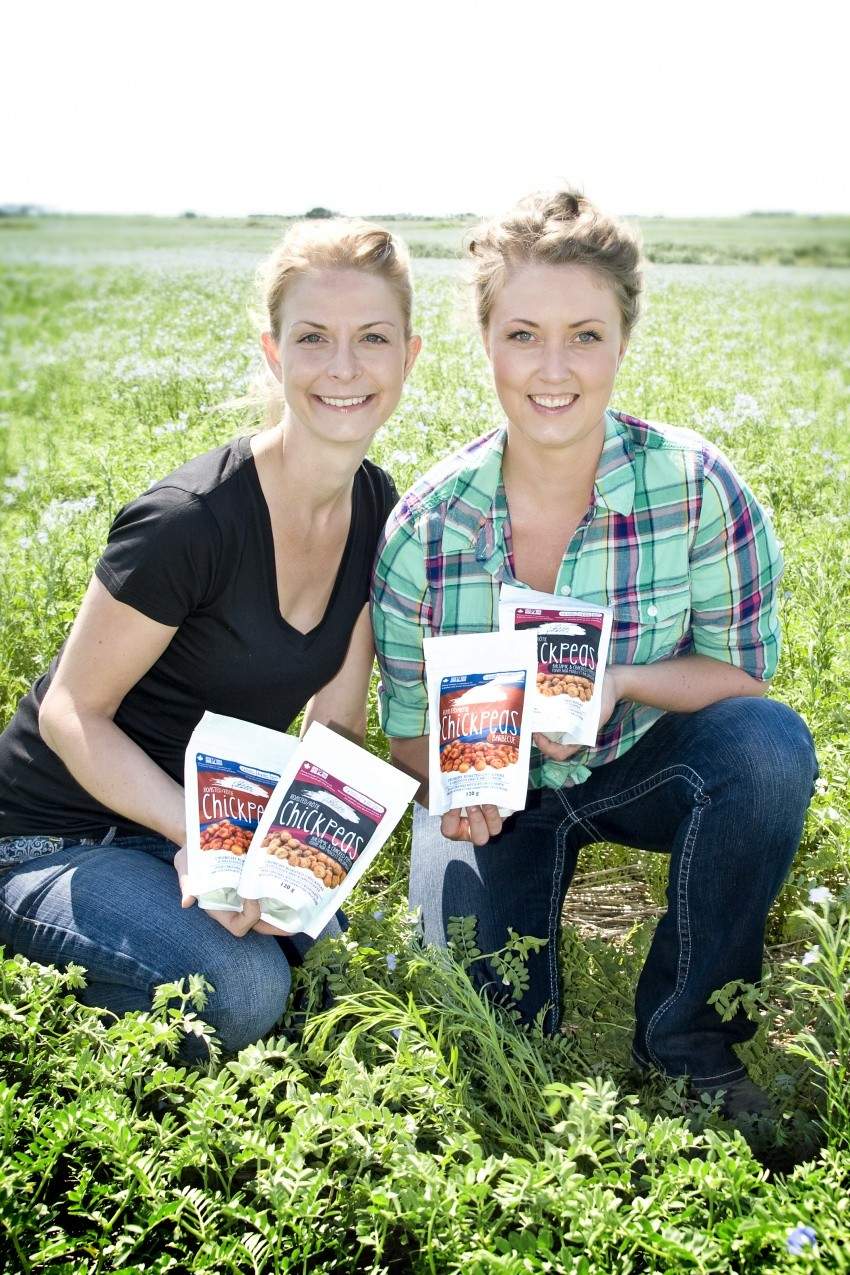 I am excited about the innovation and value that has so many new and young Canadian food brands out on the grocery shelves. I love that consumers are more interested in their food and where it comes from and are looking to connect with farmers and manufacturers to find out more. We, at Three Farmers, are proud of our Canadian roots, our Canadian farmers and our Canadian brand.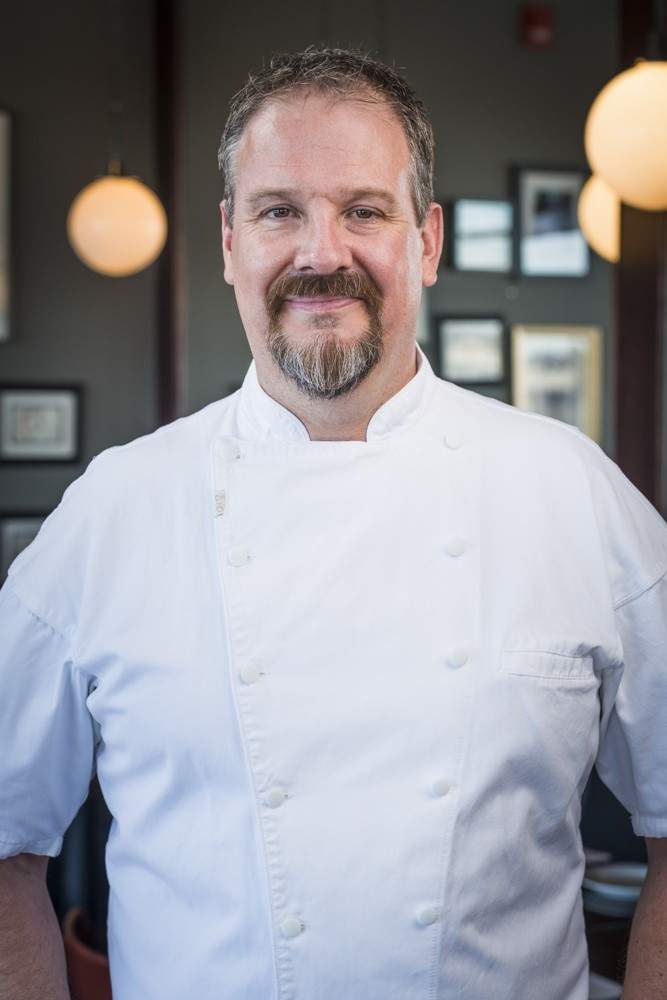 Our wonderfully diverse and rich Canadian food culture is driven by our varied cultural fabric and our unique and delicious ingredients. But all of those influences mean nothing without having incredibly skilled, passionate and talented cooks! It takes creative and passionate people to bring delicious food to the table.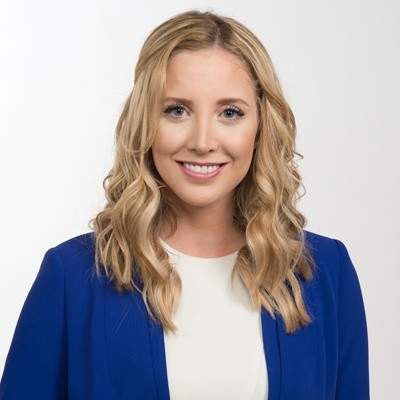 I'm a gravy girl. I live, breathe, and dream gravy. Needless to say, I'm not a foodie; but Canada and its food community don't seem to care. Each city welcomes me and my gravy-loving tendencies with open arms (and different variations of poutine). And it's not just me. I love that I see restaurateurs welcome other restaurateurs, bakers Instagram treats from other bakeries, and bartenders give cocktail shoutouts on Facebook to other bartenders, nd baristas tweet about that perfect coffee they had at another cafe. Canada's foodies seem to want to see each other succeed, and cheer each other on through the process. And that's a beautiful thing.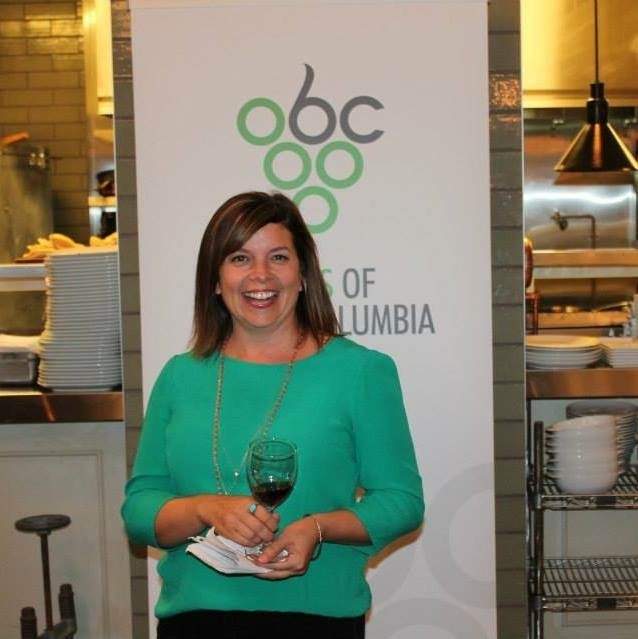 The sense of community that food brings wherever you may be-- from sharing recipes at a potluck with family and friends to visiting a new city or country! Food helps tell a story and brings people together.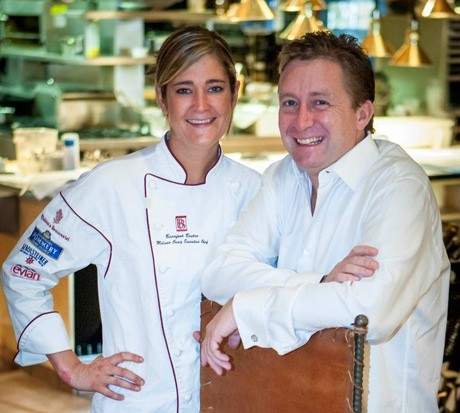 So when I think of Canada I really think of home on Vancouver Island. One of my favourite ingredients is a pine mushroom (matsutaki). I will always remember foraging for these during my apprenticeship at Sooke Harbour House and will never forget those times. We have so much to offer from our beautiful country.
There are many ingredients that make me think of Canada but if I have to narrow it down to only one it would be oysters. From the French Kiss and the Shiny Seas on the East Coast to the Sawmill Bay on the West Coast, which are my favourite, there is nothing better than a plate of freshly shucked oysters and a glass of bubbles with good friends. It's good to be us!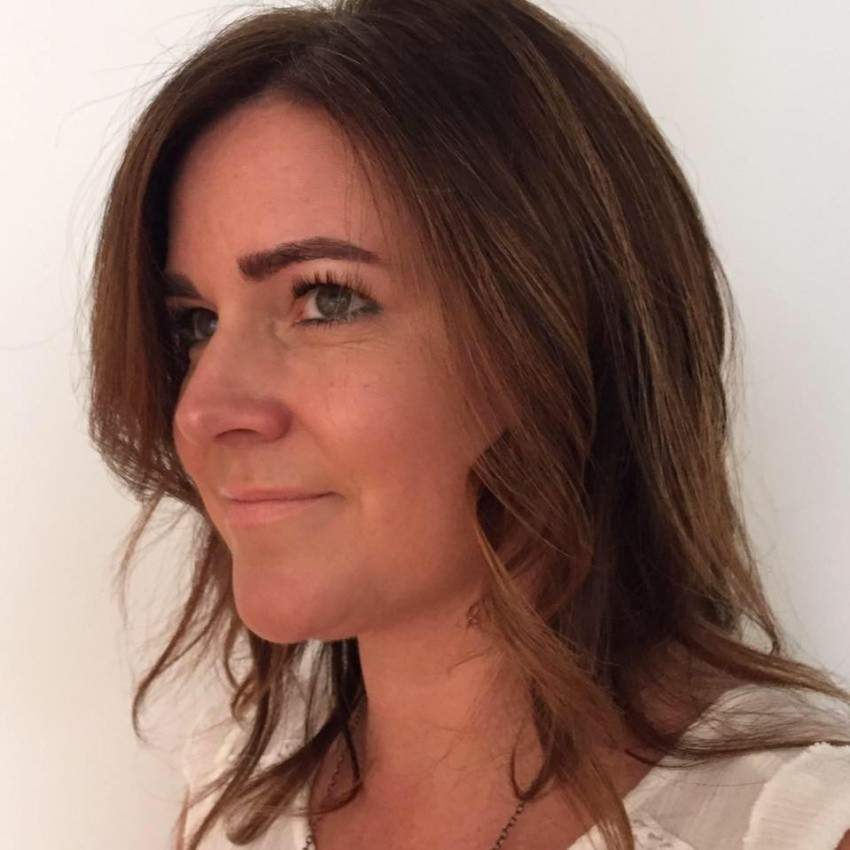 I absolutely love the sense of community that's forming around restaurant tables across the country. Chefs hosting their colleagues for collaborations to showcase their passions, rallying with their communities to support philanthropic initiatives and friends and families taking the time to sit down and focus on one another over a great dining experience. Canadian hospitality is world renowned and our chefs and restaurants are our ultimate hosts.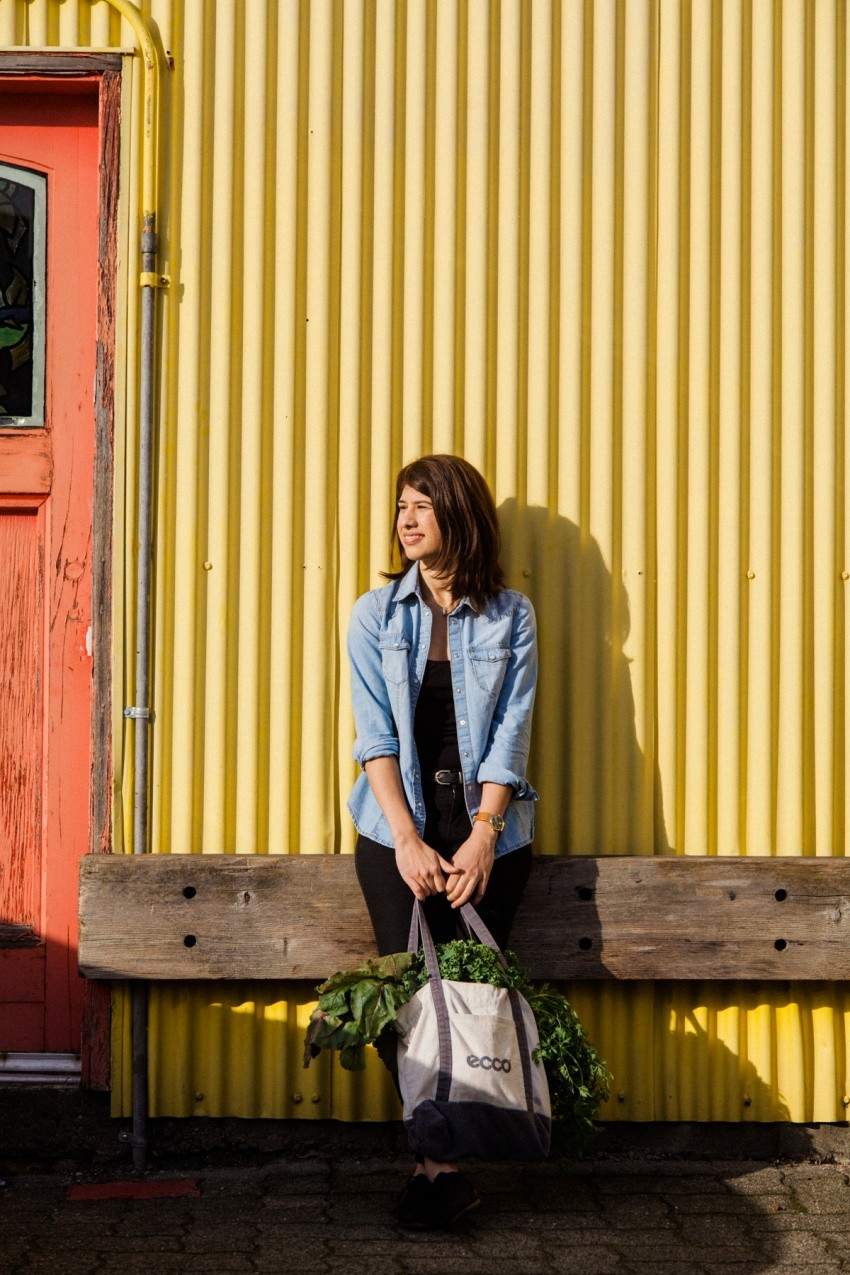 I love the fact that I live in a place where I'm so close to my food source--the Okanagan is not only a beautiful place, but a delicious place. With people like Anita Stewart planting a seed, it's exciting to be surprised by what we grow and produce in Canada. Our landscape is so edible and people like me can develop my own type of cuisine and it's OK for it to not fit in a box because we're all from some place else.
With limited pantries, our meals used to be pretty hum-drum. Now, even in smaller city centres, we have so much to choose from that there is tremendous opportunity for creativity with everyday meal. It's inspiring adventure and interest in cooking. I love that folks want to know more about the foods that grow close to home. Local is exotic and appreciated, and those in the know, embrace the craftsmanship that goes into the fine foods grown just beyond our backyards.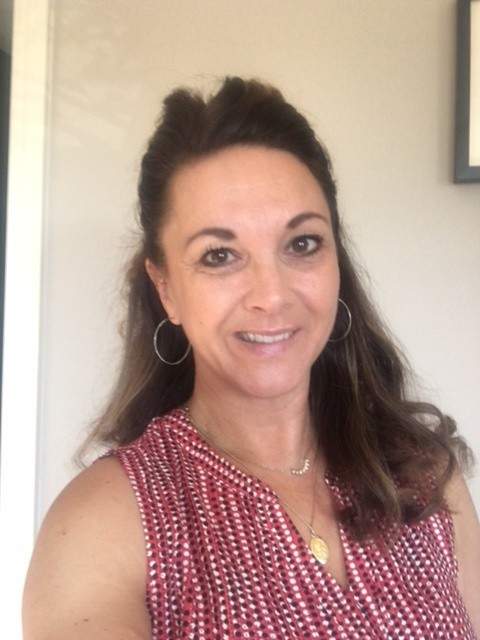 I am proud of the fact that Canadian (Alberta) Beef is a world class product, offering a choice to consumers of breed specific, natural and organic. We provide the highest quality of beef not only to Canadians but consumer all over the world. Canadian producers have a leading edge in technology and management systems to supply the safest beef as well.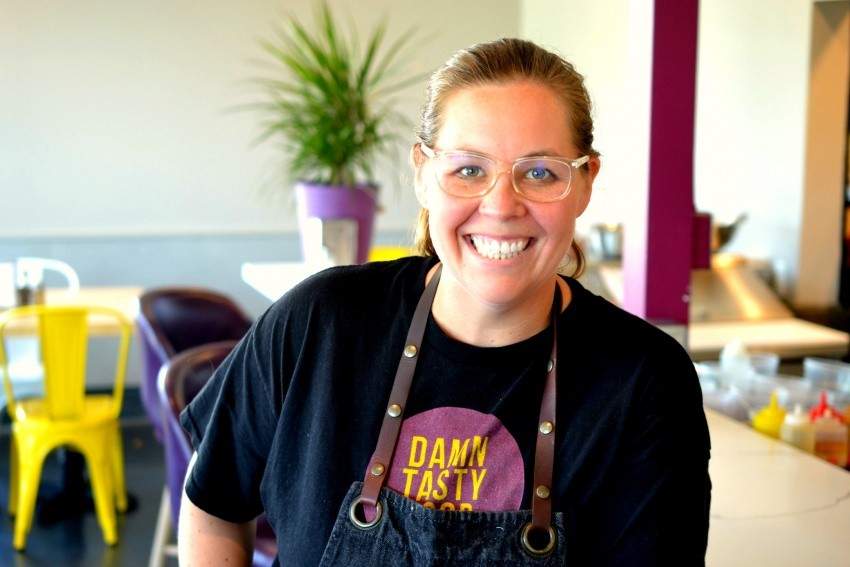 What I love the most about the Canadian food scene is the pride that chefs and restaurateurs have for the exceptional Canadian terroir, farmers, producers, and artisans. This pride is reflected on menus and shops from coast to coast. It showcases how united and supportive we are as an industry and a community.
I love the diversity of those who are involved and what they bring to the industry. I also love the fact that there is a growing sense of appreciation and fanfare towards the hard working artisans who provide so much to Canada's restaurants from behind the scenes, like farmers and winemakers.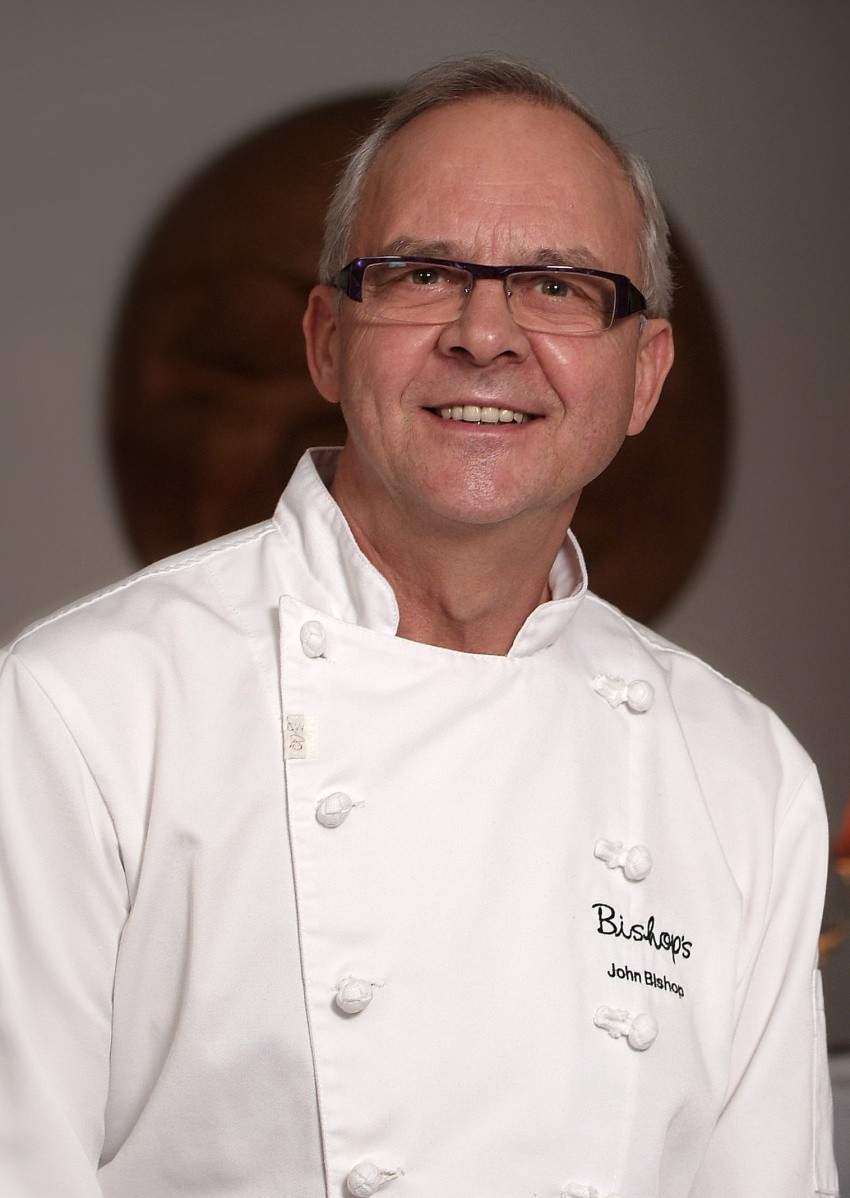 As a chef, I could not imagine a finer place to pursue my passion for cooking. We are so blessed with an incredible array of ingredients from which to forge the cuisine that Canada has become known for internationally. Our menus now pinpoint the regional richness and diversity that our chefs create.
In Saskatoon, we're fortunate to have a growing food scene that enables people to build a sense of community. Sharing food is a great way to bring people together, whether it's coming together for a community potluck, experiencing a new cuisine, enjoying fresh bannock at a community feast, or simply having a good meal with friends and family.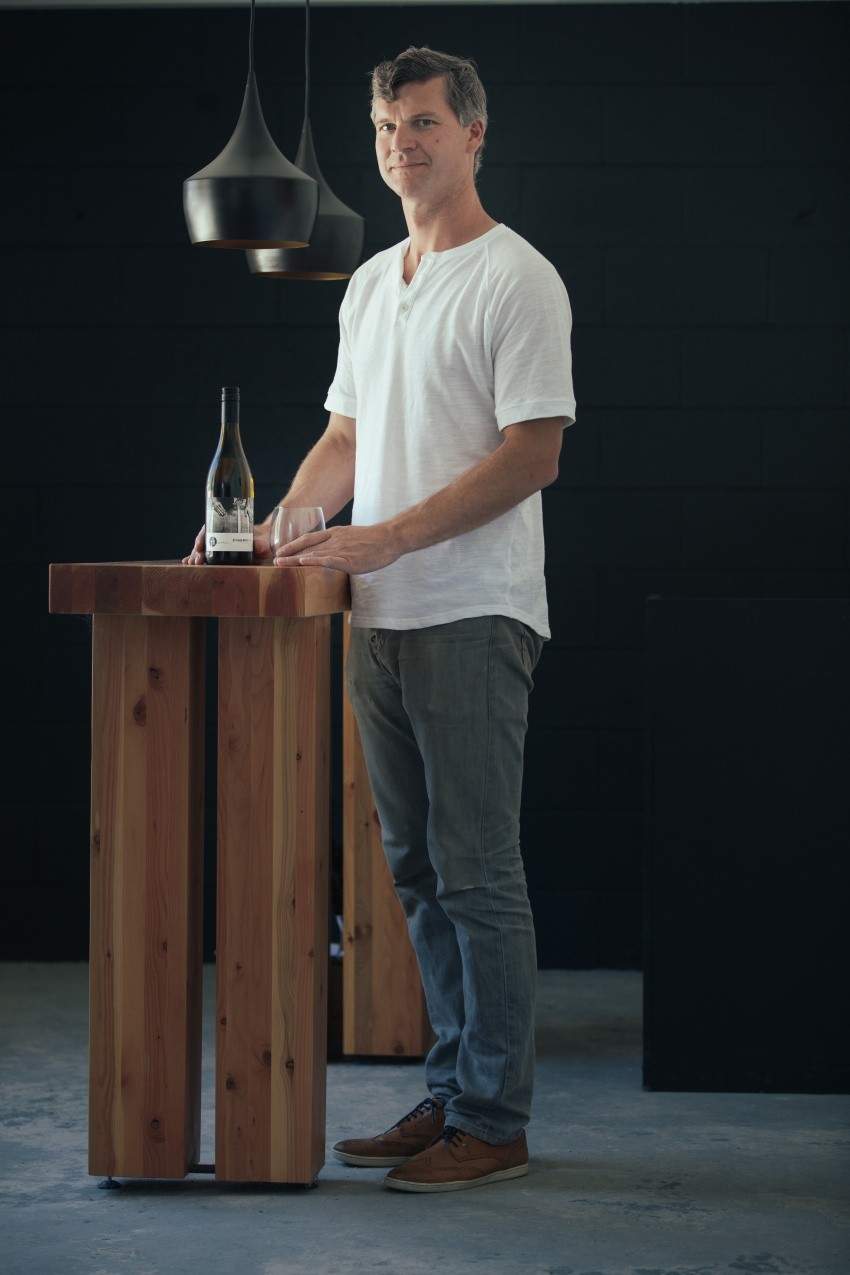 The Okanagan is dirtying its hands in the terroir, creating wine and pure ingredients that are unique to this valley. I love tasting the alchemy at work when a glass finds its perfect dish, an exploration in the abundance at our fingertips and the distinct flavours that can only be Okanagan.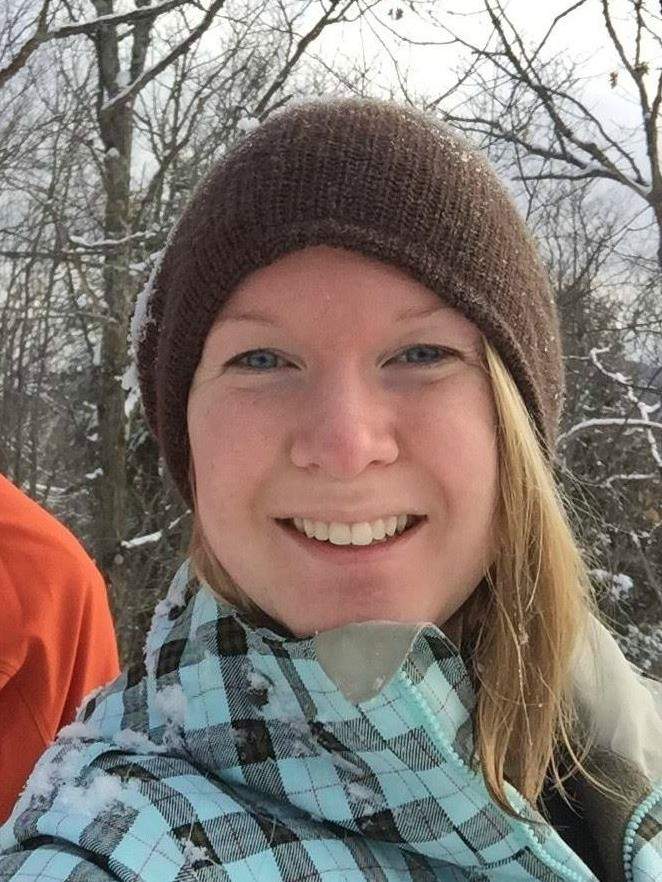 Having met and corresponded with many of the people on this list, I can honestly say that my favourite part of Canada's food scene is the relationships and sense of community it fosters. I love what I do because of the people I get to talk to and the passion I get to share. It sounds incredibly cheesy, but having the opportunity to establish connections with people that care about food as much as you do is pretty indescribable.
The food we eat plays a key role in both our own health and the health of the planet. Canadian pulse crops (peas, lentils, beans and chickpeas) are at the forefront of a global shift toward a food system that will provide affordable nutrition and better health outcomes while protecting the environment. Canadians can be proud of the fact that we are a global leader in the future of food.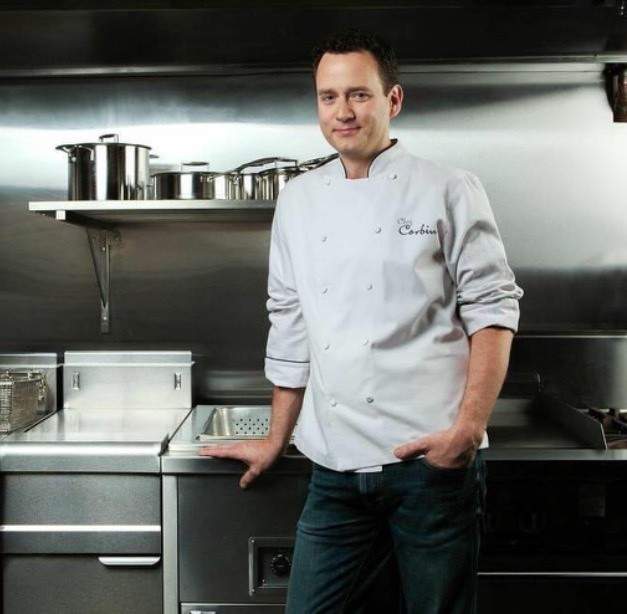 We are lucky enough to be surrounded by the most amazing food products: locally-grown fresh fruits and vegetables, dedicated farmers that produce extensive crops and the best of the best meat and poultry products. We have large freshwater lakes and incredible oceans that provide us the most flavourful and fresh fish and seafood. Canada embraces food diversity and our food scene truly embraces the marriage of different flavours and cultures, ultimately creating an unforgettable food experience--we are a true melting pot. Being born and raised in Alberta and having had the luxury of growing up on a farm, I have a full appreciation for Alberta beef. The beef producers of Alberta are an integral part of our food scene and I always look forward to a perfectly prepared grilled beef steak or heart-warming plate of braised beef.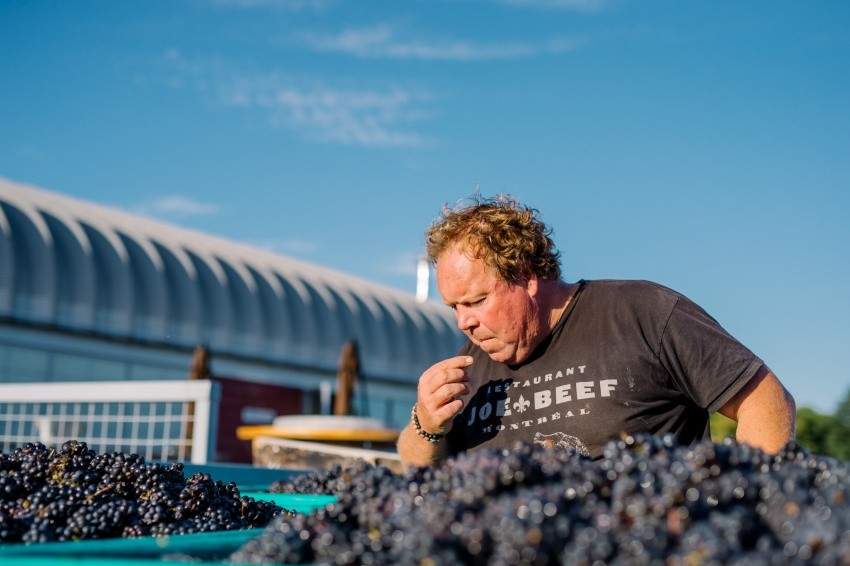 To me, the meals that epitomize Canada's food scene are our Sunday night team dinners at the winery: fresh, local ingredients cooked simply in our wood fire pizza oven, generous dishes served family style and shared between colleagues after a busy weekend. Most importantly, they are the heart of our community and serve as a pretext to spend time together.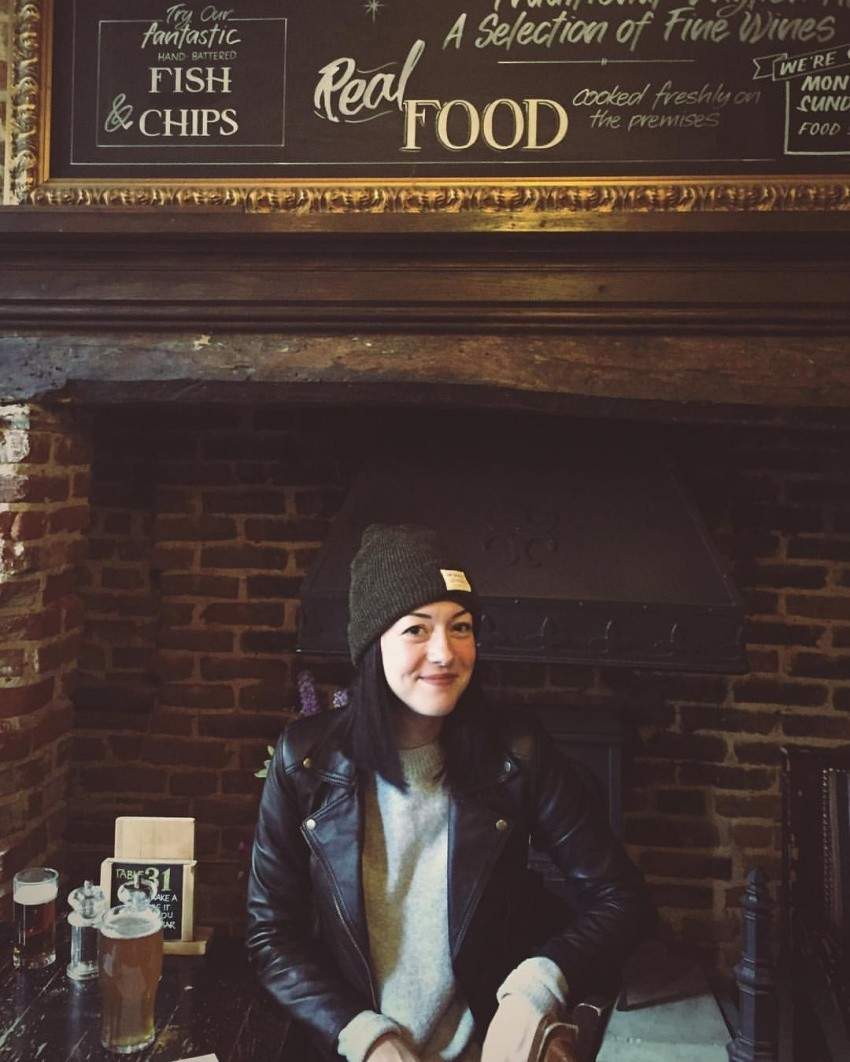 I'm really into how we seem to be trending away from the pretentious and fussy and toward a more welcoming food scene, especially in Winnipeg. Places like Segovia and Sous Sol are doing brilliant things, and they want everyone to be at the table. Great restaurants can sometimes be intimidating (and expensive) places, but more and more, I'm seeing efforts to counter that. It's so refreshing!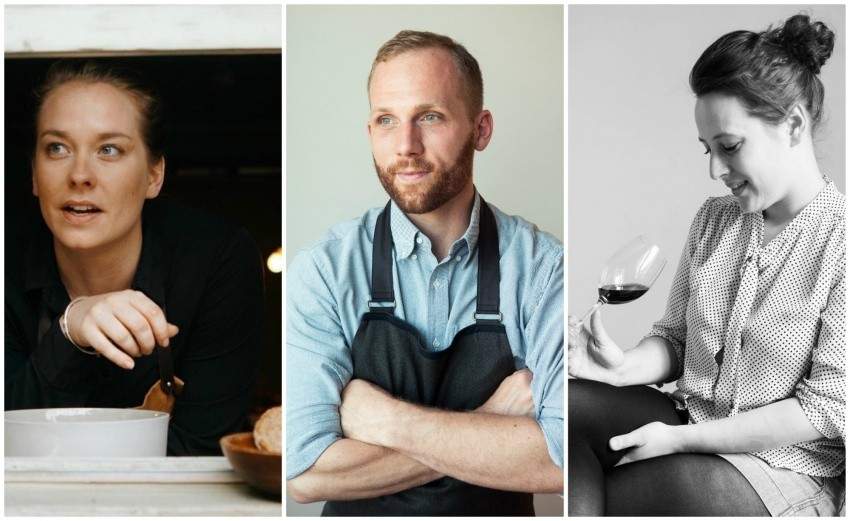 J: I love that there are just as many farmers, fishermen, cheesemakers and producers who are contributing a personal vision of Canadian food as there are chefs and cooks.
V: I've been very happy to see more and more restaurants bringing heritage and heirloom products back into the forefront of their cuisines.
E: I'm really happy we can drink well from coast to coast!