Whether it be that the food looks extra delicious, that the movie has a special place in our hearts, or just an ultra funny moment, food scenes resonate with us unlike any other movie moment.
It's been just over two months since we last checked in with some notable Canadians about their favourite food moments in film (February and April). Even though social distancing protocols are loosening and we can enjoy dining in real life again, instead of drooling at our screens, the past two months have still been full of Netflix, Hulu, Crave, Disney + and almost any streaming platform we could get our hands on. So, we wanted to know, what were these folks' favourite food moments that got them through isolation, so that we could add them to our watchlist ASAP!
Whether its a product of master animation, great comedic timing, or even just the expert eye of a director, there is a food scene for everyone. Maybe you will find a new favourite of your own.
Tynomi Banks, drag performer and Canada's Drag Race competitor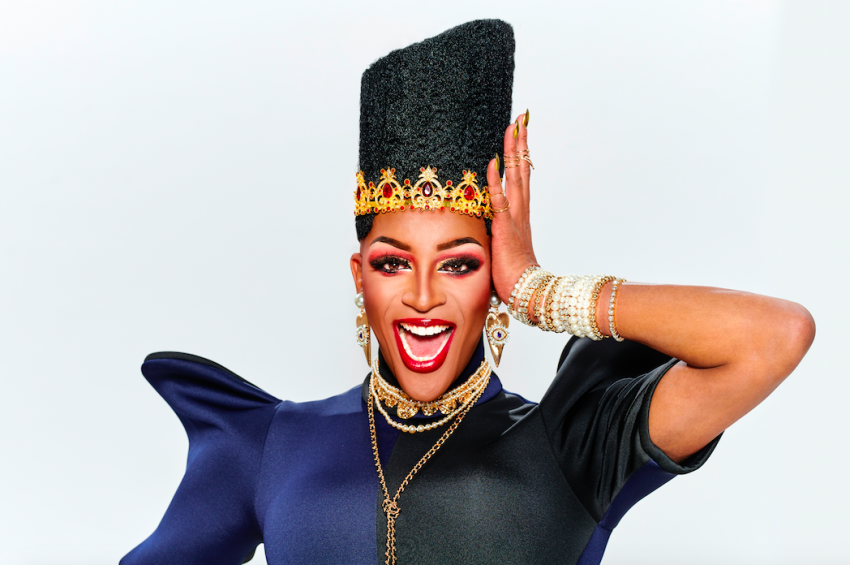 My favourite food scene from a movie is the epic food fight from Hook with Robin Williams. Peter Pan (Williams) and the Lost Boys get into an argument because Peter is hungry and there's no food to eat. When the Lost Boys start using their imagination and pretending to eat so happily, they help Peter believe in himself. The food then comes to life and the food fight begins.
Anna Olson, pastry chef and food personality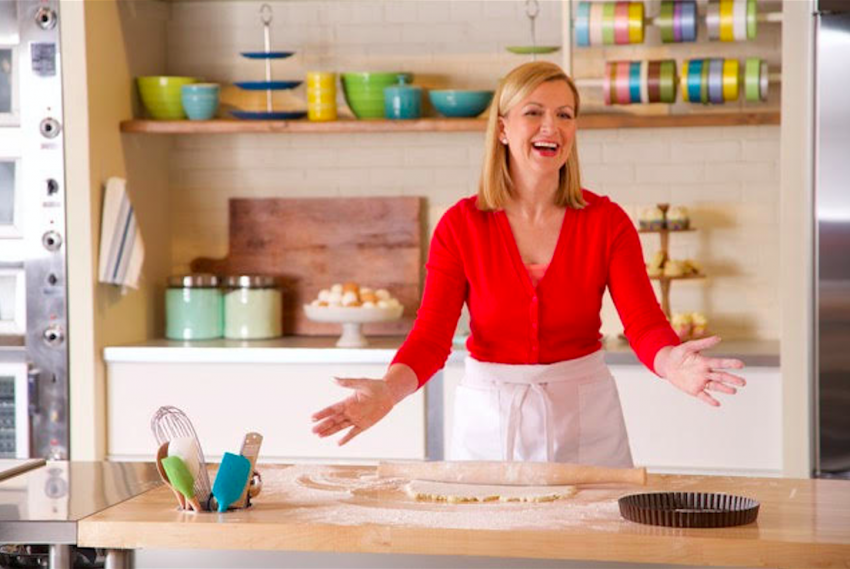 As an ardent Julia Child fan, I was naturally drawn to the movie Julie & Julia in its entirety, but there is a particular scene which turned the two-dimensional movie into a completely sensory experience for me. Julie is attempting to recreate Julia Child's recipe for boeuf bourguignon: the camera is in close for each step of the process as Julie works in her small kitchen. In a blink, with the camera focused on the cookbook itself, a splatter of red wine travels across the page. In that moment, all of the smells, sounds and sights of that stew come alive, and the momentum of cooking is realized, as is Julie's connection with Julia through the recipe page.
Our favourite cookbooks are not the ones that live on bookshelves or coffee tables--they live in our kitchens with scarred and stained pages.
Mary Berg, Mary's Kitchen Crush host and author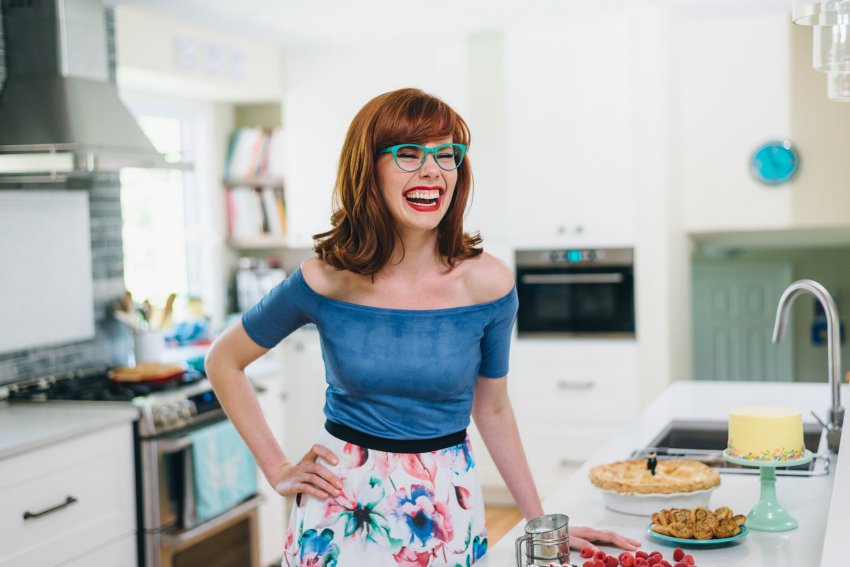 On gosh, I'm pretty sure at least my top 15 favourite food moments in film come from Pixar's Ratatouille! From those first moments where Remy is scuttling around the old lady's kitchen trying to find saffron for his "lightning-y" mushrooms with Tomme de Chèvre de Pays to his dance-like salvaging of Linguini's botched soup and Anton Ego's memory inducing, almost time travelling bite of ratatouille, every single thing about this movie is a dream. The pure joy that you see in Remy as he cooks is pretty much how I feel in the kitchen, and his love of all things food makes me want to be just like that little rat.
Stefan Keyes, CTV News Ottawa anchor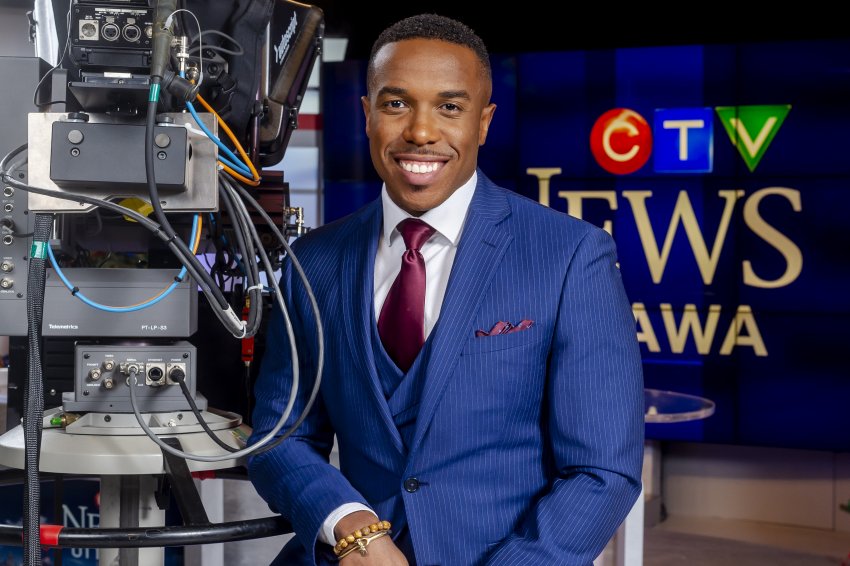 In the late 90s, the movie Soul Food's Sunday Dinner scenes became a delicious recipe for understanding a long-practiced tradition centred around food.
At the time it was released, I was roughly the same age as the main protagonist narrating. He was a young boy who observed and loved how the matriarch of the family brought everyone home with her cooking. When she passes away, the family is lost and disconnected and he lures them back with a fib and Sunday dinner.
It taught me that, generally, food is about feeding your soul. Whether celebrating or grieving, there is something about being with the ones you love and breaking bread. Those moments have the power to heal and unite even at the height of dysfunction.
While centred around black Americans, I think every culture can see themselves reflected and relate to a certain degree.
It not only teaches us that "soul food" is a universal language; it reminds us that when one matriarch/patriarch leaves this world, others in the family shouldn't shy away from keeping their spirit alive by taking the lead in the kitchen.
Jennifer Crosby, Global News Edmonton anchor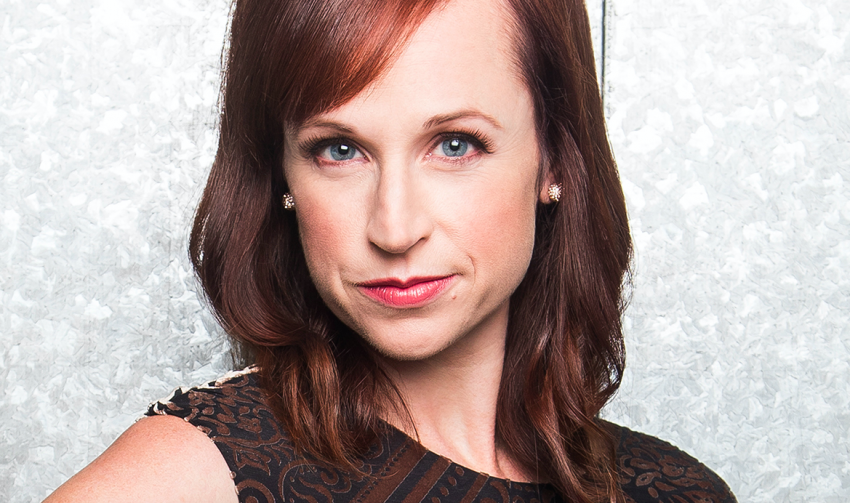 One of my favorite food lines comes from the 1990 classic Pretty Woman, with Julia Roberts character at a formal dinner.
As an escargot goes flying, she charms a table of businessmen with the line, "Slippery little suckers."
Then a reminder of how restaurants I love best have a subtle way of making you feel like you belong. Without missing a beat, the waiter catches the flying snail in midair, assuring her, "It happens all the time."
Scarlett BoBo, drag performer and Canada's Drag Race competitor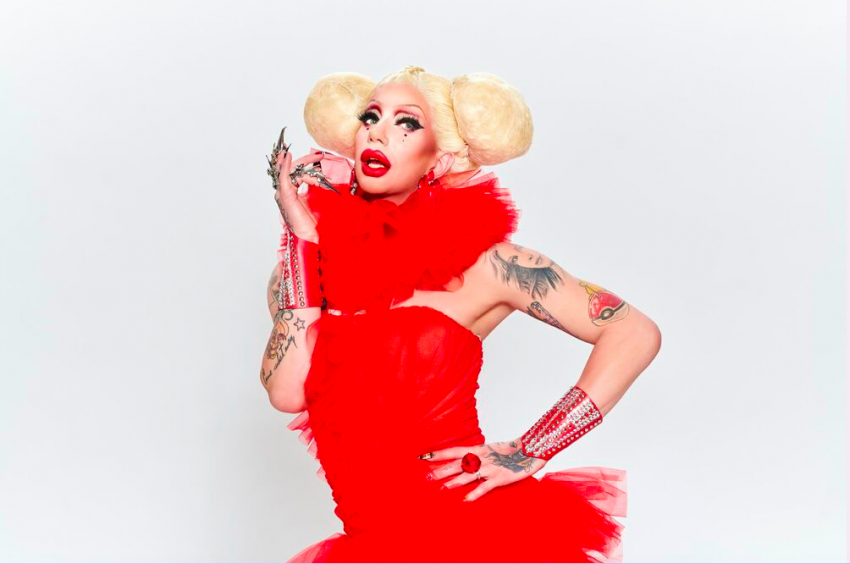 I'm not sure if this counts as a food scene, ha, ha, but I love the moment in Bridesmaids when Kristin Wiig takes all of the girls to that Brazilian steakhouse. Then, they all get sick in the bridal store. Oh my god, so gross!
Christa Bruneau Guenther, Feast Bistro owner and Wall of Chefs judge
My favorite food scene in a movie would be Ratatouille when the mouse finds his talent as a mini chef in the restaurant's big commercial kitchen. I loved that movie. It resonates with me because being a home cook-turned-restaurateur whose creativity derives from my home kitchen and garden, whom never learned cooking skills from working in a commercial kitchen nor from culinary training (like the mouse) it helped me to embrace my passion and express it in my restaurant!
Ryan Hinkson, content creator and curator @EatFamous
Pee Wee's Big Adventure, if you haven't seen it, please do. It's basically about a man-boy who goes on a crazy cross-country adventure, while risking his life just to find his stolen bike. The excessiveness of the plot is laid out within the first few minutes of the film when Pee Wee makes breakfasts. Bacon, eggs, pancake, toast and cereal, nothing too crazy right? Wrong! Pee Wee's meal is served up by this incredible breakfast making machine--powered by fans, candles, an anvil, a ferris wheel, a bread carrying pterodactyl and so much more (including a pancake flipping Abraham Lincoln). The best part is after his meal is plated, Pee Wee proceeds to cover the pancakes, bacon and eggs with cereal. He then takes two bites, wipes his mouth with a napkin, gets up from the table and leaves to start his day.
There is no scene that makes me want breakfast more. And much like the rest of the movie, it's a solid reminder that life is about the journey, not the destination.
Katie Rox, country singer
I love that iconic scene from Elf, when Buddy is putting syrup on spaghetti and the mom says, "Do you like sugar, Buddy?" And he says, "Is there sugar in syrup? Then yes!" Hahaha... that cracks me up. I also can no longer have syrup without the need to recite that line from the movie, and I'll always forever kind of want to add syrup to my spaghetti.
Jenni Lessard, executive chef of Wanuskewin Heritage Park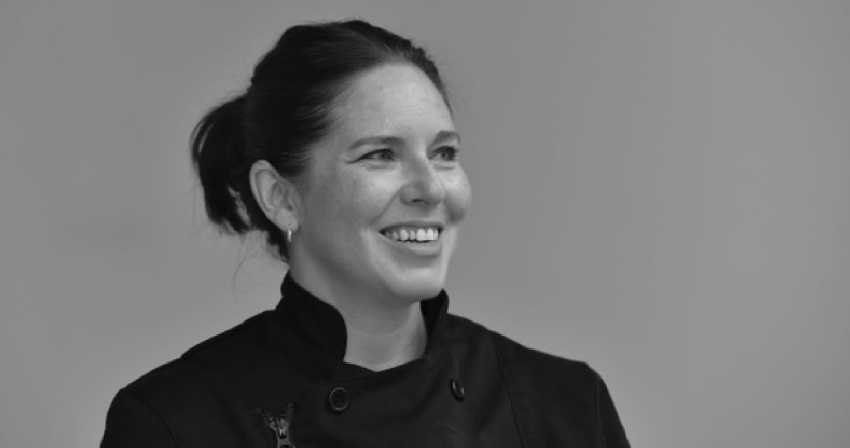 Growing up in a small cabin in northern Saskatchewan, we didn't have television for most of my childhood. My dad would bring home reel to reel films from Prince Albert, the closest city, and play them for us on a projector in our kitchen. My favourite, Christmas Lace, set in the 1880s in Quebec. A young girl lives with her grandmother, a lacemaker. They are very poor, but the depiction of their Christmas Eve meal of tourtiere on a candlelit table enchanted me. As soon as I could, without the benefit of the yet to be invented internet, I learned how to make that dish and imagined eating it with Celine and her "Grand-mere". And now you know how very old I am.
Jo Notkin, chef-owner of Zoe Ford and Top Chef Canada competitor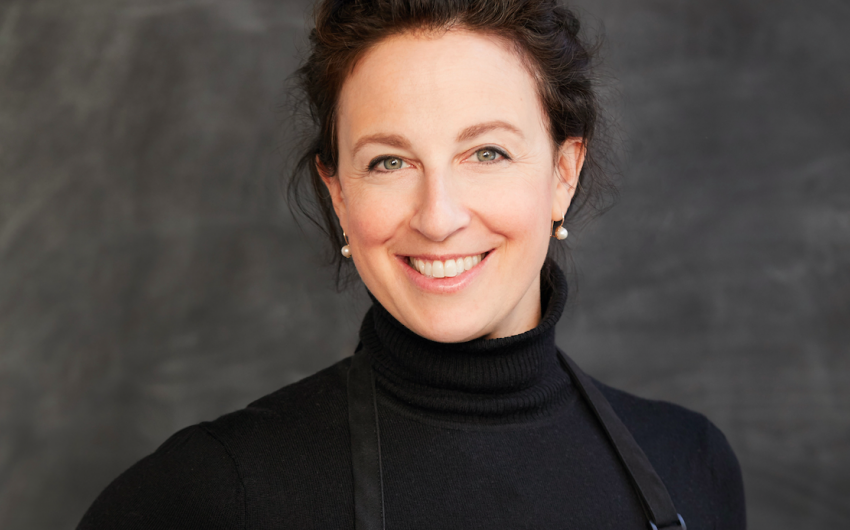 There are a few scene in It's Complicated with Meryl Streep, Steve Martin and Alec Baldwin that I think of often- The part where Steve and Meryl make croissants in the middle of the night, both because the timeline is completely impossible but also because you just want it to so be possible to make croissants like that, the scene where Meryl makes Steve a Croque Monsieur because you immediately want to get up and go make one for yourself and then for everyone you know, and lastly the scene where they show the shop because if you consider how much work it would take to recreate a shop that looks so perfect and inviting, you would know that the director truly loved food.
Adrian Forte, Top Chef Canada competitor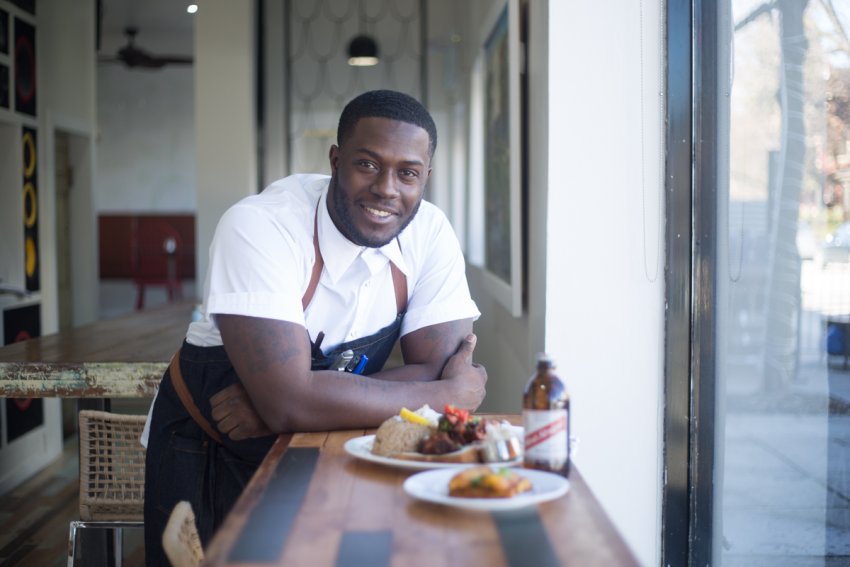 I'm always a fan of seeing food on film, I'm always overly critical of what's being cooked and how it's being prepared.
My favourite food scene in a movie hands down has to be the Goodfellas prison dinner scene. It reminds me so much of a real kitchen brigade.
Pauli did all the prep work, he would slice the garlic so thin with a razor that it would liquify in just a little olive oil. Vinnie was in charge of the tomato sauce, he used veal, beef and pork and Jonny was searing NY strip-loins in a cast iron pan.
These guys were serving time and they were casually enjoying a coursed meal of pasta, lobster and steaks with Salami, prosciutto, fresh bread, scotch, red & white wine and a variety of hard and soft cheeses as their starters.
It definitely made me want to be a wise guy!
Danielle Finestone, founder of @ToFoodies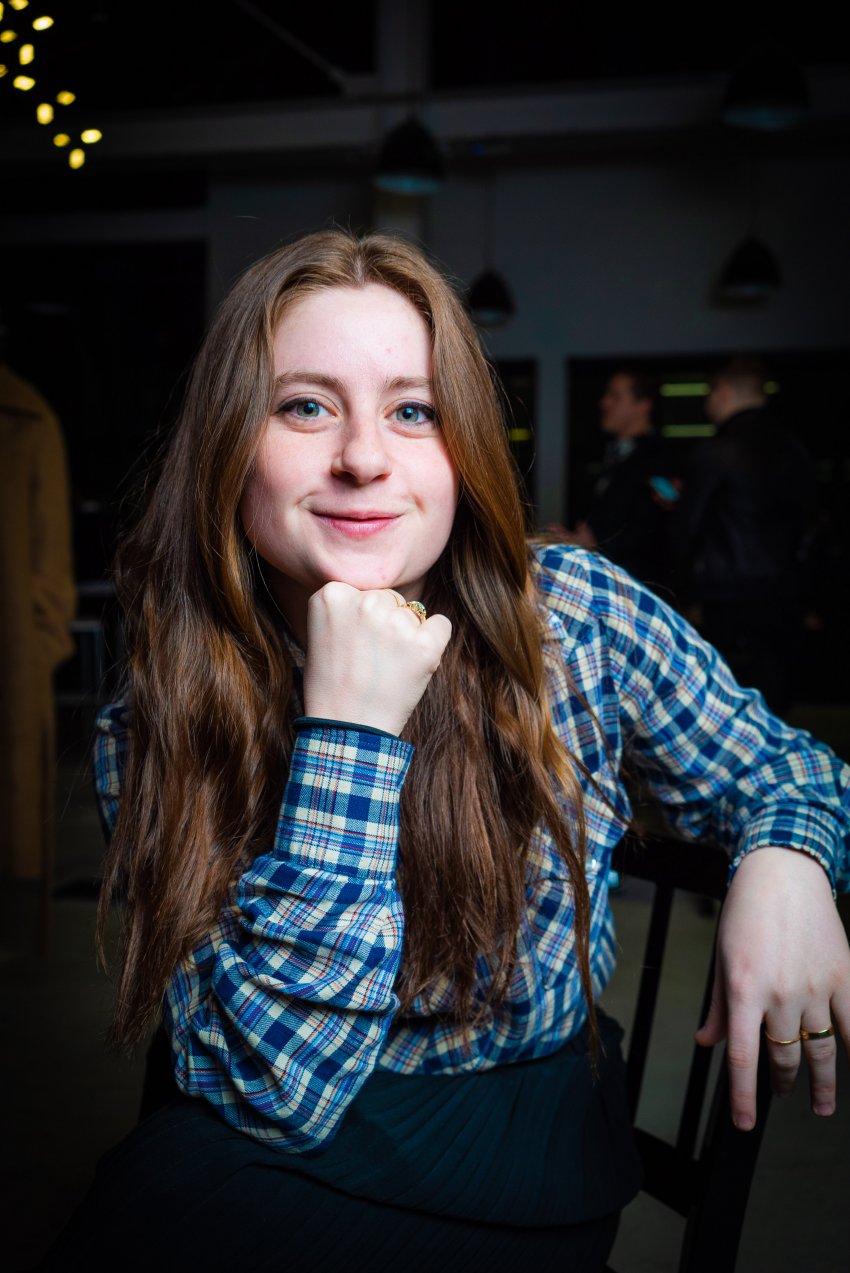 It's hard to pick just one moment in this movie because the entirety of Paris Can Wait is drool-inducing. There is one particularly exceptional picnic scene that is perfect to me. Simple bread, grapes, cheese, wine. I have yet to visit France and when I rewatch this scene, I am green with envy but it's almost like I am there.
Joel Senick, Global News Calgary anchor
I am by no means a "movie buff," so my choices take me back to my childhood. One moment that sticks out is the lunch scene in Remember the Titans, when Louie sits down with his Black teammates to eat. It's an example of inclusion and partnership that feels awfully relevant to our current times.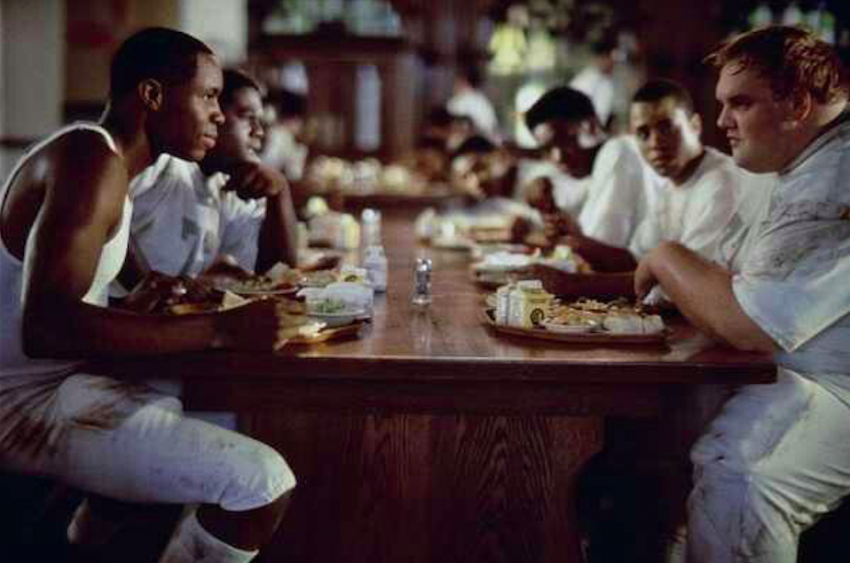 Alee, country singer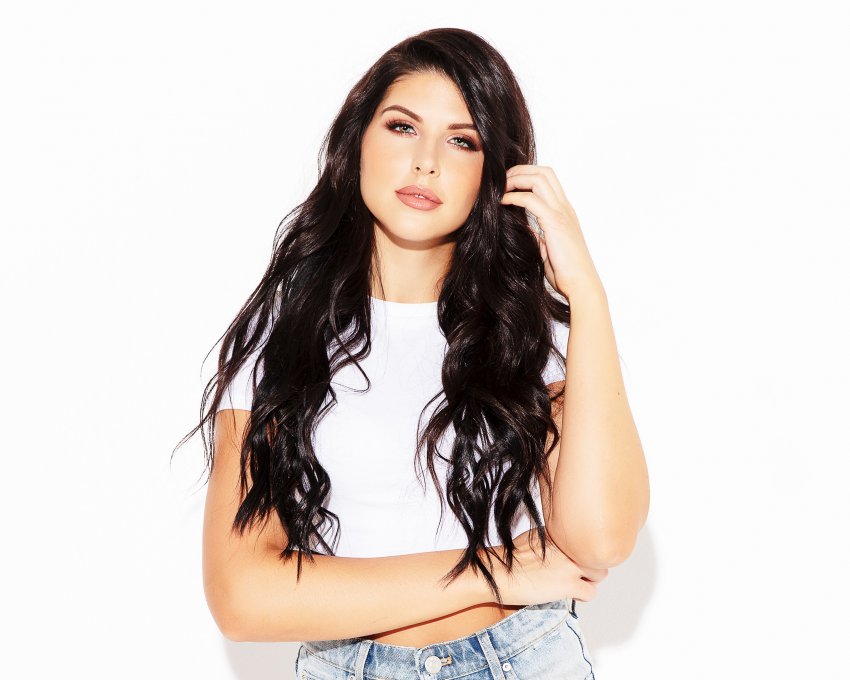 Home Alone 2 has some of my ultimate favourite food scenes. Kevin is my foodie spirit animal. The pizza in the limo, the massive sundae he orders to his room at The Plaza hotel, his solo $967 room service tab...It's just kind of my dream come true?
Don Amero, country singer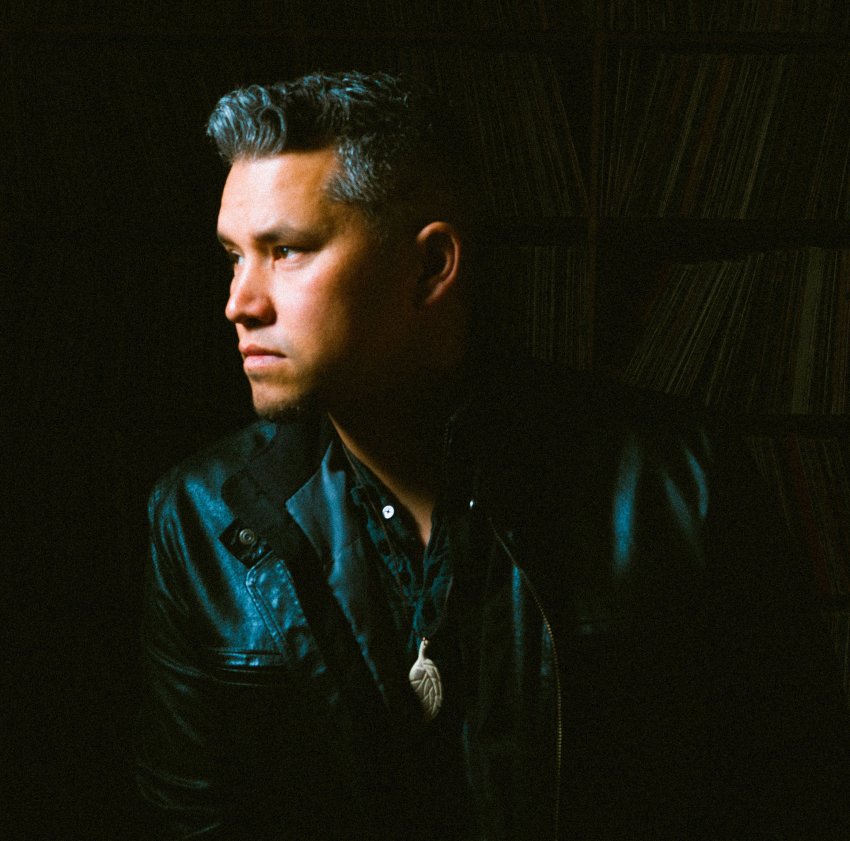 I loved the movie Chef. It's about a father who is divorced and trying to make a go of it with his food truck and single parenting. There's a lot of food in this movie. My favourite food scene though is the grilled cheese he makes for his son. It's a simple sandwich but with some TLC and a watchful eye it can be a masterpiece. I bet you'll crave a grilled cheese after seeing this scene.