With the new Downtown Dining Pass being offered by Explore Edmonton, there has never been a better time to head out for a bite to eat or a drink to sip...or both.
Acclaimed Edmonton-based food writer, restaurant critic and author, Twyla Campbell walks us through all of the eateries that are part of Edmonton's Downtown Dining Pass and why each of them are unique in their own right.
Bundok
Even though each seasonal menu at Bundok features exquisitely prepared and tempting dishes, I've ordered the crispy chicken skin every single visit since the restaurant opened in 2017. I can't help it. If those light-as-air crunchy, flavour-bombs are available, they are mine.
I can't say no to the tuna crudo, either. This gorgeous raw fish dish topped with Thai basil, citrus, chili, olive oil and apple is one of the reasons why chef Ryan Hotchkiss and his team continue to be acknowledged as a top Canadian dining destination...or the citrus posset could have something to do with it, too. This silky pudding, despite its delicate nature, has become a dessert of legendary proportions.
Mercer Tavern
A building with loads of brick, big beams and an intriguing history makes a great setting for any restaurant. Throw in a game night, pints and pub food, and that's a made-for-Edmonton night, if ever there was one. Even better if that pub has chef Kunal Sawhney in the kitchen who, in my opinion, is one of the city's most underrated culinary talents. Lots of local ingredients are featured in his new menu.
My recommendation is to go for the smash burger made with Nonay beef, or the Madness Dip Platter to get a good sampling of this chef's flare. The shareable platter comes with hummus, tzatziki, baba ganoush and a smoky queso dip served with tortilla chips (all made-in-house) plus either the Korean fried chicken wings or crispy cauliflower, each sauced up with spicy gochujang and topped with green onion, peanuts and lime.
DOSC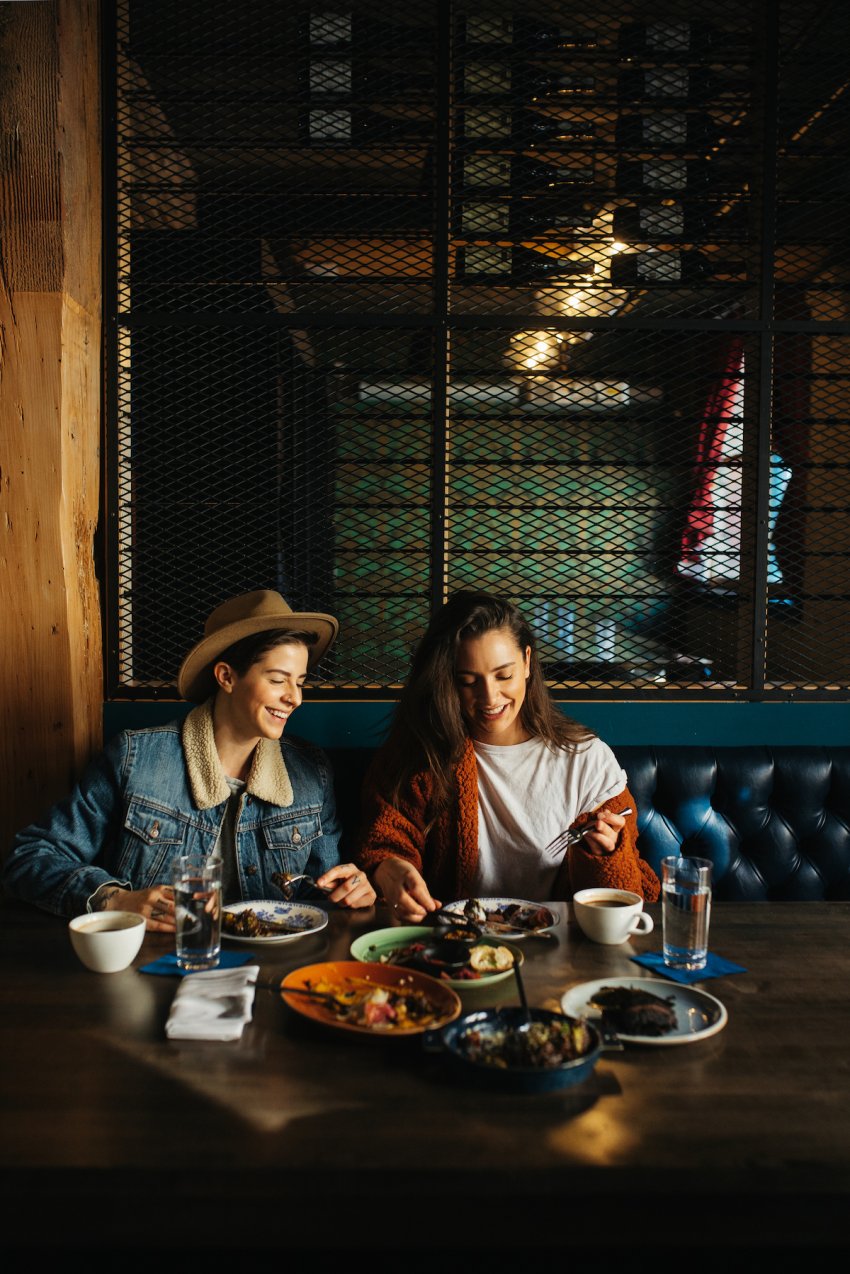 You can't go wrong with any of DOSC's primal cuts of beef, but I'd set my sights on the melt-in-your-mouth wagyu—either the ribeye from Brant Lake, or the A5 striploin or ribeye from the Iwate prefecture in Japan. The Brussels sprouts topped with black garlic foam, cured egg yolk and a bit of citrus are a great accompaniment.
DOSC's cocktail program is solid in general, but the Revenge of the Reyes, a golden concoction of cinnamon-infused mezcal with hits of citrus and cherry, will satisfy your wanderlust by transporting you to dreamy, faraway places with each sip.
Say Uncle
When you enter Say Uncle, the smell of smoked meat greets you before any of the staff can say hello, and I'm okay with that. That aroma is a good way to stimulate the appetite and get your mouth watering as you look over the menu, and while the ribs and pulled pork are tempting, my dish of choice is the smoked and fried chicken wings seasoned with the "money rub", a blend of salt, chilies and granulated honey, because sweet and salty is always a winning combination.
Pro tip: the leftover brisket makes for fantastic sandwiches the next day.
Dorinku Osaka
If we can't travel, we should revel in places like Dorinku Osaka, a lively restaurant whose chef brings Japan to us with flavours of Osaka street food and well-crafted cocktails. I'll take the tableside-smoked beef tataki, pressed salmon sushi and the ginger-citrusy, gin-based Gar Blossom cocktail any day, every day.
The room, aglow with neon light and accented with whimsical pachinko games and vending machines, lends a sexy-but-fun vibe at the same time making this restaurant a wonderful and unique venue on Edmonton's downtown culinary map.
Ikki Izakaya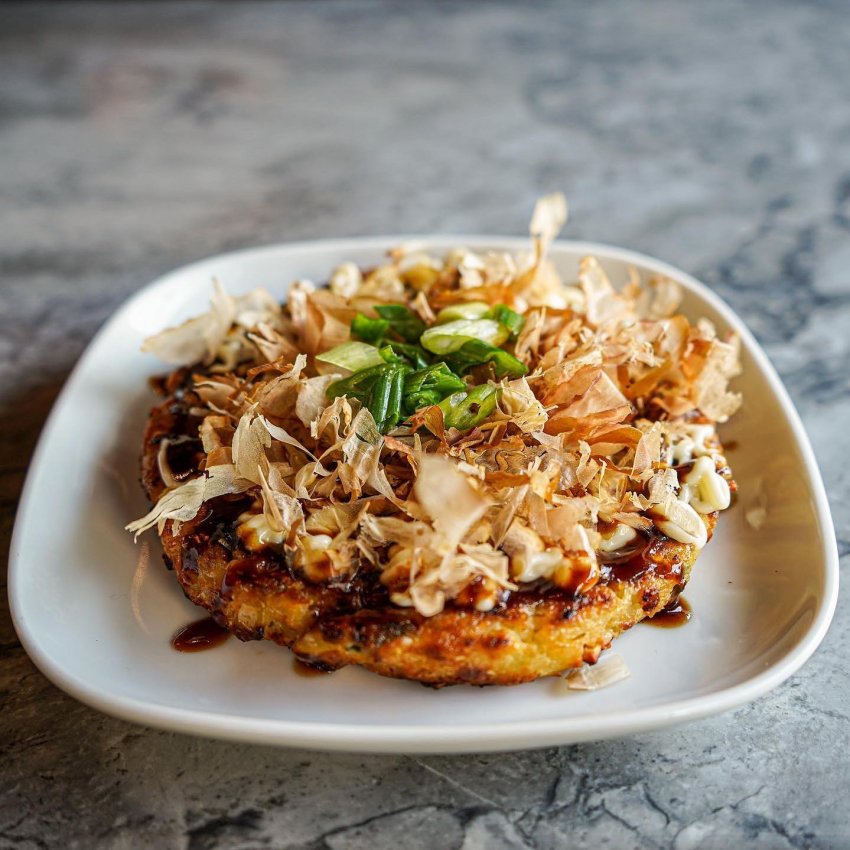 For a Prairie city, we have some outstanding izakayas (Japanese bars that serve small plates of food and liquor) and Ikki Izakaya is one of them. The takoyaki (octopus dumplings drizzled with sauce and mayo and topped with dancing bonito flakes) and the crispy chicken—either as a starter, or in the more substantial dish, karaage don—are two great choices.
This izakaya has a wonderful sake list including Mio sparkling sake from Japan, and Ikki's own label, a premium sake brewed in Canada.
Craft Beer Market
Somedays all you want are nachos and beer, and if you find them in a pub that carries over 80 local and imported beers, even better. If you want to venture further with the carnival fries, fine—in for a penny, in for a pound, as the saying goes. This pile o' potatoes comes loaded with bacon, banana peppers, house pickles, green onion, mozzarella, spicy cayenne cheese sauce and parsley shallot aioli, but don't think of this as cheating; think of it as reward.
You're a seasoned Edmontonian—you made it through 2020 and are ready to show 2021 who's boss. Treat yourself.
Central Social Hall
One of my favourite spots for brunch, not just because of the food and mimosas, but for the pretty, updated mid century modern vibe. Even better, a few dishes are available for all-day brunch, every day, because brunch shouldn't be reserved just for weekends, especially these days when most of us don't even know what day it is.
I'll admit, the Cure—a mound of shoestring fries in red wine gravy and topped with poached eggs, avocado, cheese curds, bacon and roasted poblano white cheddar sauce—has revived me on more than one "tired" occasion.
Little Brick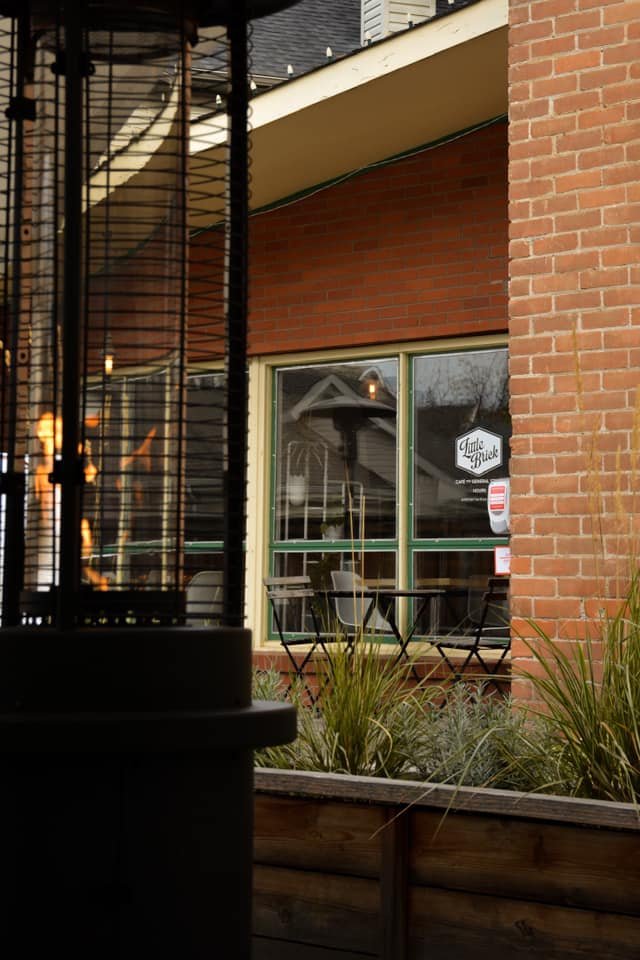 Walking into the fenced yard of Little Brick feels like you're entering a secret sanctuary. Fire pits, tents, and deep Adirondack chairs invite you to relax, lean back, and let the sounds of nature soothe you while you sip a coffee made from only the best beans roasted on the West coast. Have a fresh baked scone with that coffee. You won't regret it.
Want something more substantial? The hearty beef stew should do the trick.
The Common
This restaurant was one of the first places to offer noteworthy chicken and waffles. Their crispy battered bird comes with a rosemary waffle, brown-butter syrup and your choice of sauce (sweet, salty or hot) for dippin' the chicken. This dish remains at the top of The Common's menu for me, but the maple-glazed, crispy Brussels sprouts topped with peanuts and bacon crumble are a close second.
It's wise to order both to avoid the stress of having to choose between the two.
The Moth
Step into the beautiful surroundings at The Moth and let the warm elements and nature-inspired decor wrap you in a comforting hug. My go-to dish here is the spaghetti and (meatless) balls, but I always like trying something new off of the extensive drinks list too.
Need something calming? Something energizing? Something to boost the immune system? I recommend The Kaui Gold, a vitamin-packed pineapple-banana smoothie with a touch of turmeric and a shot of a blended botanical elixir called "Blood" meant to bolster the circulatory system. It tastes as good as it looks—but that's a statement that pretty much applies to the whole menu.
Stay tuned for more restaurants coming soon to the Downtown Dining Pass!