Updated January 21, 2020.
If there's one person truly invested in showcasing the quality and genuineness of the Edmonton food scene, it's Twyla Campbell.
Being the long-time restaurant critic for CBC, author of Maps, Markets and Matzo Balls: The inspiring life of Chef Gail Hall, as well as contributor to a variety of publications and national restaurant awards panels, Campbell knows a thing or two about what's happening in her city's--and country's--food scene.
Now, the freelance writer would be taking on a much larger editorial role by way of Eat Local magazine, calling the content shots as their new editor.
If you're not familiar with the publication, Eat Local debuted in Edmonton area in the winter of 2018 with an original print run of 3,000 copies. The new magazine was quickly embraced by the city for its high calibre food photography and layout by its founder and creative director, Heather Muse. Publishing quarterly since that winter, the magazine now prints in 10,000-runs and Muse says she is hopeful that it will be expanding its volume further before the end of 2020.
"It's a beautiful and natural fit," says Muse of bringing Campbell on board. "With deep roots in our city, Twyla brings a vast and refined set of skills that will complement the growth of Eat Local magazine and, ultimately, help build and strengthen our community here in Edmonton."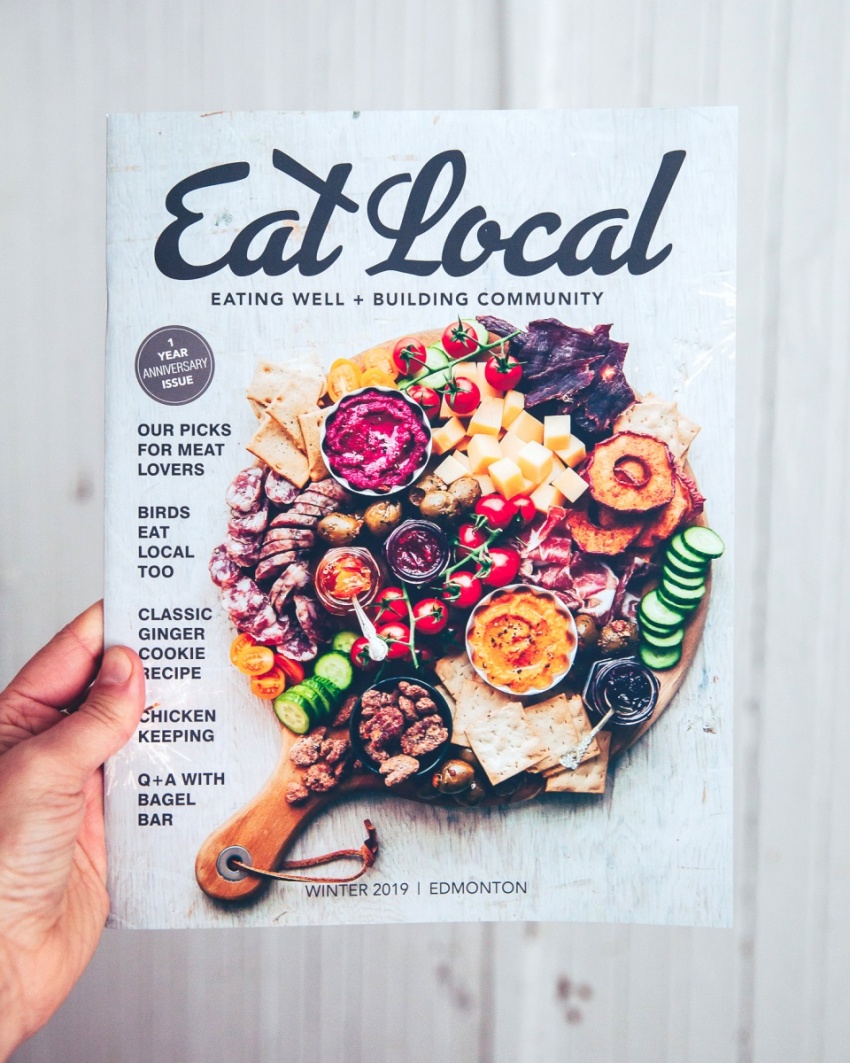 Launching a print magazine in 2018 might have been risky, but it's clearly paid off. Eat Local feels current and fresh. It's not what a localized food magazine should be in this new decade, it's what a local food magazine needs to be.
"2019 was tough for many. It made us realize that what we need now, more than ever, is meaningful connections to each other and to our community," says Campbell. "Eat Local is not only coffee table art, it's a cookbook and a local, good food guide, too. My role is to help tell the stories behind the pictures and to connect the reader to the good, conscientious chefs and producers who feed us all."
Eat Local's spring issue is set to arrive in early March.