Tapping into one's desire to sip something refreshing in the warmth of the sun, Burwood Distillery is celebrating the impending warm weather months with the launch of their new Garden Party Series, which is currently comprised of two new seasonal gins.
The Triple Berry Gin and Cool Cucumber Gin have been created in line with co-founders Ivan Cilic and Jordan Ramey's mission to use local ingredients. The gins are distilled with real fruit and vegetables, resulting in fresh flavours that compliment a spring afternoon in the garden. The bottles even come with a bag of edible Alberta flower seeds to garnish your summer cocktails.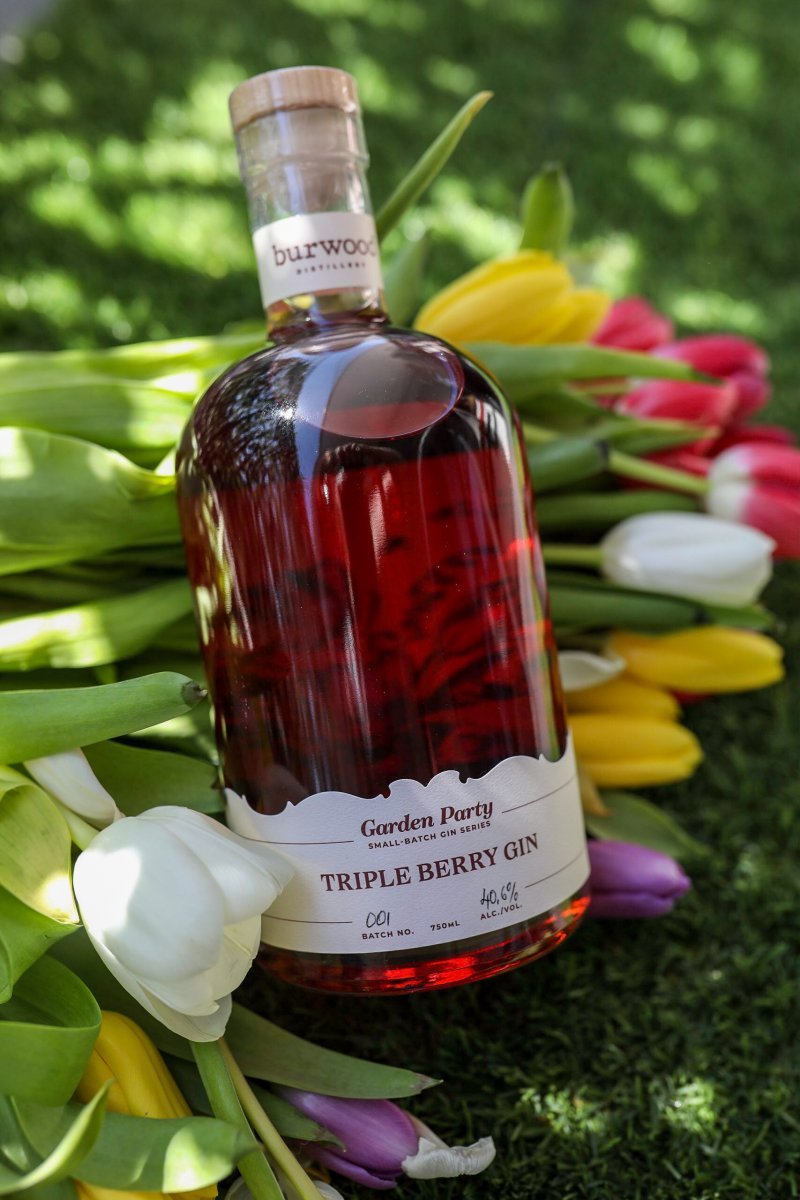 The vibrant colour and fruity flavour of the Triple Berry Gin comes from a balance of strawberries, raspberries, and black currants, while the Cool Cucumber Gin is light, crisp, and refreshing, combining the freshness of cucumber and a touch of dill.
The gins are available to order on the Burwood Distillery website and can also be found at select liquor stores. And if you're still looking for a gift for mom, you might want to check out the Garden Delight Mother's Day Cocktail Kit as well.