The second episode opens on a cheesy, and yet endearing joke from co-hosts Julia Chan and Dan Levy. The soft appeal of these openings reflects the show as a whole—cute, but with a self-referential knowledge that this show isn't serious.
As we see each of the nine contestants from last week, there is a very short video describing how their own community loves their baking. And guess what? Everyone loves everyone's baking. If those clips were supposed to deepen our knowledge of the contestants, I don't feel like I learned anything, other than Mengling Chen's dog is named Nimbus, Andrei Godoroja is multi-talented and that Devon Stolz is also a substitute teacher.
Signature Bake
The first challenge is making bars for a bake sale. I'm not trying to brag, but I used to win this real life challenge every year. You know what wins the bake sale table? Chocolate icing, sprinkles and smarties. That's how you win in real life. But in real life, you have as long as you want to make the bars, even if you have to stay up until 2 a.m. But on the Great Canadian Baking Show, the bakers only have just enough time to bake, ice, and decorate their creations.
On this show, time mismanagement and stress trip up every baker eventually. This time, Wendy McIsaac from Charlottetown adds too much butter to her no-bake bars and has to adjust on the fly.
Ann Marie Whitten also runs into trouble as her bars aren't cool enough to ice and her upscale Nanaimo bars are a chocolatey-coffee mess.
Sachin Seth makes a pineapple curd for his pina colada bars, which Dan is all over like sunscreen on this Canadian writer. The pina colada bars are a winner with the judges (and with me, not that I count). Megan's movie bars with popcorn also do well, as do Mengling's walnut green tea bars.
Timothy doesn't quite soar like a phoenix but he definitely lifts up higher than last week.
Technical Challenge
Onto the Technical Challenge. I'm surprised that the technical challenge is a digestive cookie dipped in chocolate. Some of the bakers don't know what a chocolate digestive cookie is. This recipe definitely favours those with a British background who know all about how good a digestive cookie is dipped in tea.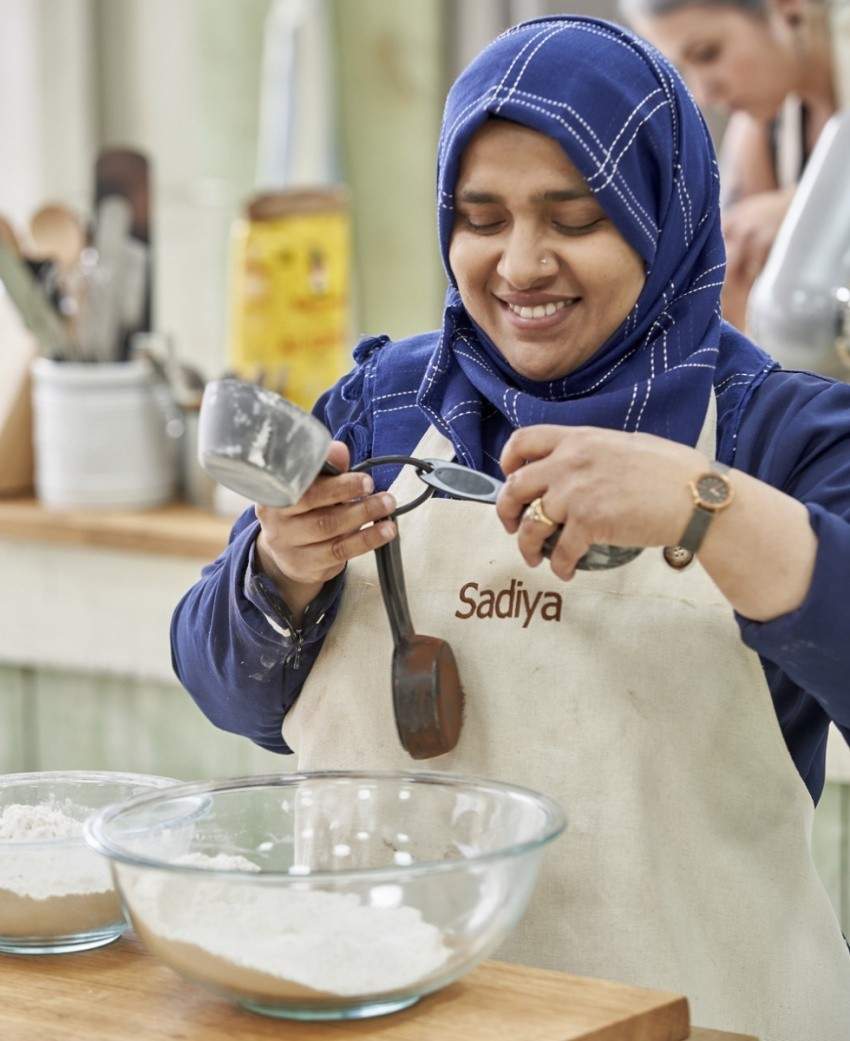 The judges are looking for a well-stamped cookie with well-tempered chocolate. It is the chocolate that trips up most of the bakers, though some of the cookies are underbaked as well. Judges Rochelle Adonis and Bruno Feldeisen spend a lot of time snapping cookies, checking for the perfect bake. Megan Stasiewich places first on the gingham altar. Sachin is second, followed by Devon. Wendy has the worst cookies, along with those from Sadiya and Timothy.
Showstopper
The third and most complex challenge is making a cookie box (out of cookies) and filling it with cookies.
Some of the bakers have high-level concepts. Wendy is making a clamshell cookie box, using a silver serving dish as her mould, and it does not work at all. Devon is using cookie dough to create library shelves with cookie books. Andrei Godoroja is making a 3-D piano filled with music note cookies. Andrei has brought a contraption that bakes the piano all at once and it is either genius or crazy, or most likely, both.
Others stick to creating a box with four sides. Some of those work well, like Sachin's, Megan's, Timothy's and Mengling's. Some of the boxes don't work because it is very hard to glue cookies together with icing, especially if it is still warm. Ann Marie's box is not a box by the time the judges walk in.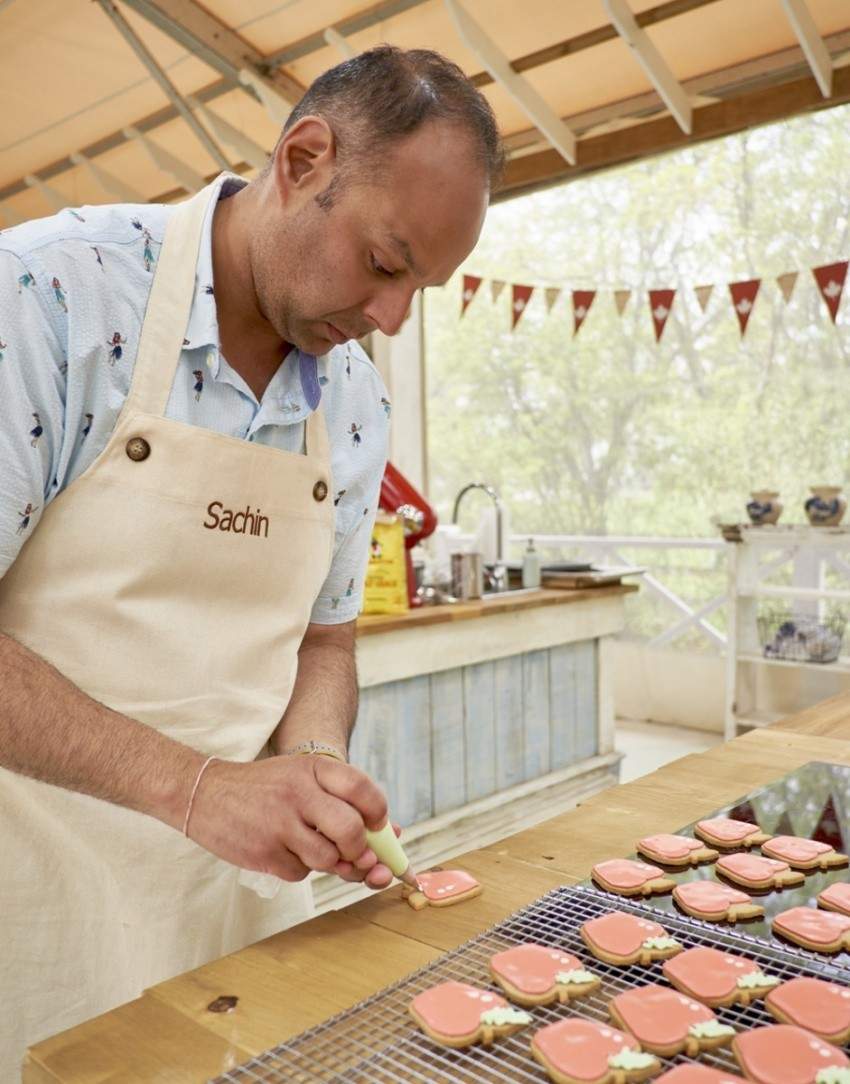 Sachin is the lone baker who keeps it simple. He bakes the basket over an inverted bread pan, ices the outside so it looks like a basket and makes 36 identical beautifully-iced apple and cinnamon cookies. His is the simplest, and in the end, the most effective.
At judges' table, it is obvious that Wendy is in trouble and that Sachin and Megan have done very well. But it's Sachin who is the apple of the judges' eyes this week.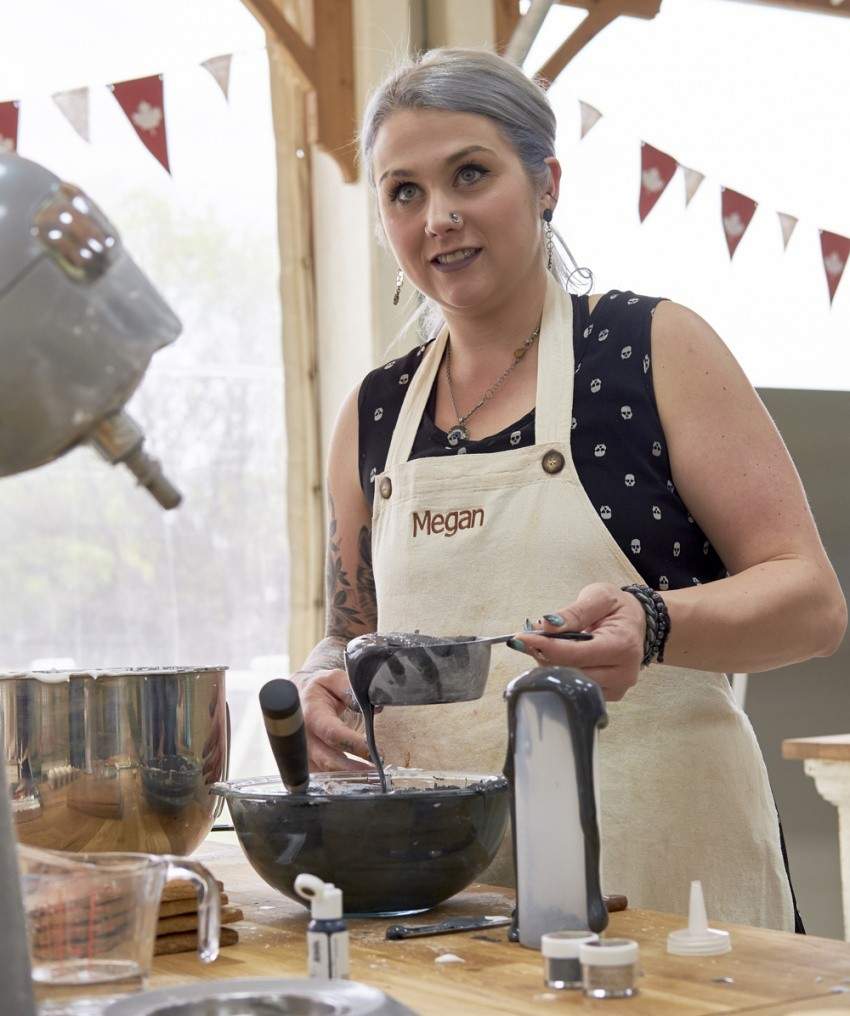 Wendy is indeed sent home, and Devon starts crying immediately. It could be relief, or as the rest of the cast joins in, it could be because the bakers honestly like each other.
Kitchen Crumbs
In my memory of last season, Rochelle was the lead judge and Bruno was the secondary judge. But this season, it seems to be the other way around. Though I'm not sure if I made this theory up or not. But I love Bruno, and he is definitely showcasing his knowledge this episode.
Bruno says that Wendy had a great imagination but didn't have the skills to back them up. That definitely seems true, and I wonder how the producers could choose someone whose skills were not quite up to the others.

Watch the Great Canadian Baking Show on Wednesdays at 8 p.m. on CBC.