Week four means that we're almost at the halfway point in this sixth season of Top Chef Canada. Even with the competition getting higher stakes week-after-week, the remaining competitors still seem to be more chums than foes. How charmingly Canadian!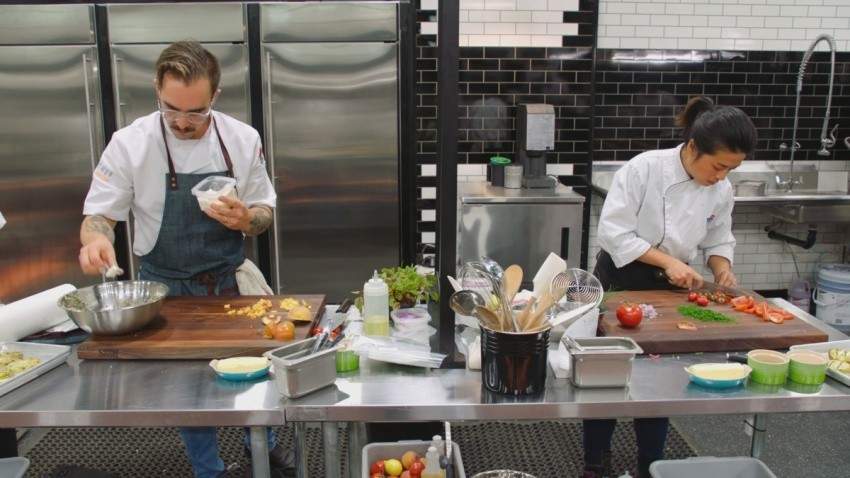 Quickfire Challenge
This week is Restaurant Wars: everyone's favourite high-stress competition; but the Quickfire didn't disappoint either. The chefs had to teach culinary students one of their signature dishes, but they had to dispense the advice through a wall so they couldn't see or taste what the student was up to.
Mark McEwan knows a lot about mentorship, as his protegees are cooking all over the city (though Ivana Raca is no longer cooking on this show). Rob Gentile, chef behind the Buca empire (I'm calling it an empire since they have three restaurants and are opening up three more soon) was one of McEwan's students and he is here as guest judge, and throwing some kudos to Mark along the way.
The culinary students look queasy and can hardly glance at the chefs or the camera as they march in to their stations. I am worried for them, will they able to chop without slicing off their fingers due to nerves?
The teams have a mere 30 minutes to cook the dish. I wonder if Elia Herrera and Jinhee Lee are at a slight disadvantage as English is a second language, and they are teamed with students who are in the same boat. Elia and her student definitely struggled with their dish. This is a difficult game of broken telephone and even more difficult for the non-native English speakers.
But JP Miron, Matthew Sullivan and Ross Larkin all taught their students well and pulled off impressive dishes that looked, and tasted similar to each other (according to the judges).
Matthew Sullivan is the winner again of this challenge and is now a team captain for Restaurant Wars.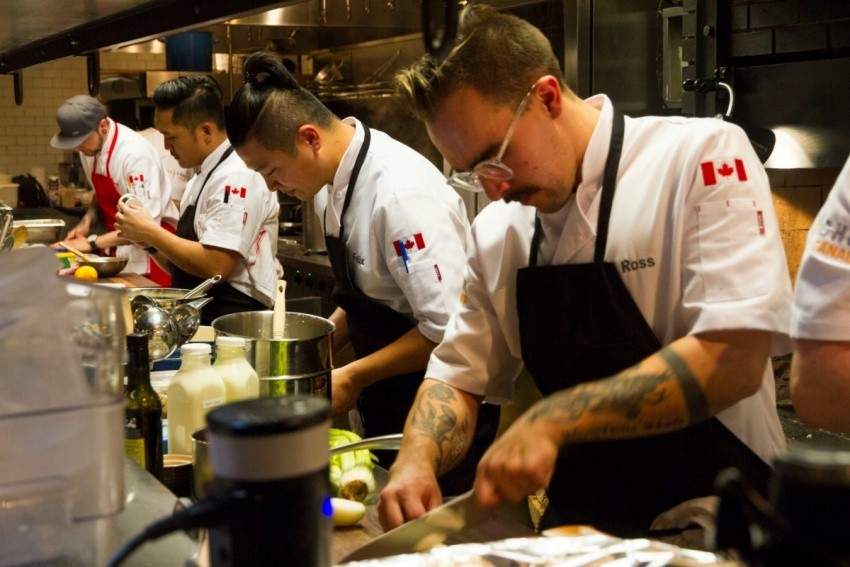 Elimination Challenge
Restaurant Wars is all about having a cohesive vision, executing good dishes and making the judges and diners feel welcome. Historically, the captain is buoyed or taken down by their team, so it can be a precarious position.
But Matthew is a killer gameplayer and I don't think he would want to be in any other position. He gets to appoint the other team captain, and once again for reasons only he knows, he aims squarely for Ross. He also gets to choose his team members first, and he immediately picks JP.
Ross finally chooses Jesse Zuber. I'm wondering why Mark Singson is picked last. He has been a top contender. Is there something going on that we don't know? Is he not a good team player? Do his feet smell?
Once the teams are stacked, a huge twist is revealed. Chef McEwan says that four people aren't enough to run a restaurant and they need extra help. In walks Nathan Guggenheimer, Felix Zhou and Ivana Raca—the competitors who have been sent home in previous episodes. The team captains can choose who they want to join their team. The "loser" (for lack of a better word) on the winning team will get to rejoin the cast. Redemption is within sight! Not only does the team captain save one of the losers, they will also win ten grand.
Matthew chooses Nathan, who always seemed like a good chef whose confidence got in the way. And Ross chooses… Felix.
Felix??? Is this a joke? Why would he do that? Felix was tossed in the first episode and seemed younger, with less refined skills than the other competitors. Ivana is a really good chef who never showed how good she can be.
Ivana is shooting daggers out of her eyes and walks away angrily. I'm angry on her behalf. Ross mutters something about how Felix's skills fit his vision of the restaurant idea better. I'm not buying it.
Matthew immediately pulls his team together by giving them a theme they can all work with: Canadian ingredients with Asian flavours. Nathan suggests Alloy as a name, which encapsulates what they are trying to do perfectly.
Running a restaurant is new to Ross (he is the chef de cuisine at Raymonds in St. John's). He tells the chefs to cook something that means something to them, and chooses the name Henry's to honour his grandfather's restaurant. Felix is going to be taking care of the front of house (why Felix?).
They should have called the restaurant Underdog, because that's what this team clearly is. And even from the comfort of my living room, I can see where this team is going wrong. Their concept is not nailed down enough, and Ross isn't providing enough leadership.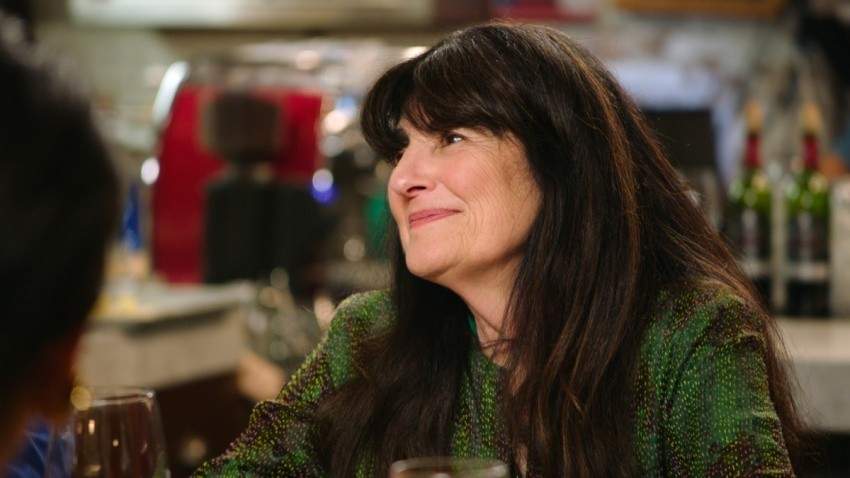 Ruth Reichl, my soul sister—I interviewed her once, and I haven't recovered from her signing my book saying we were soul sisters—is the guest judge. Ruth was the New York Times restaurant critic and editor of Gourmet magazine (RIP) before its untimely shuttering. She has written great books, but my favourites are Tender at the Bone and Onions and Sapphires. She has a great palate and searing commentary.
The kitchen of Alloy is working well, Matthew has made #bringbacknate the kitchen's goal. He understands that a kitchen needs a clear hierarchy and appoints JP as chef de cuisine as he heads out to be the front of house, after making his main course.
The judges arrive at Janet Zuccarini's restaurant Gusto, and immediately like the look of Alloy's menu. And so do I. The starter is fried chicken and caviar (straight from David Chang's repertoire), Jinhee made a beauty of a beet and beef tartare and the rest of the dishes are shooting at all my luxury pleasure centres. There is scallops and foie gras, Nathan made short ribs and Matthew created a lobster pasta.
In a surprise twist, the judges love a dish that Nathan made. But the chefs stumble with dessert (again). Nathan's no-bake cheesecake is not Top Chef quality and Darren's beignets are cold and every viewer is yelling at the TV because chefs should be able to make at least one dessert. Overall, the judges like the "cohesive story" that Alloy put together.
The sneak peek into Ross' kitchen does not give me confidence that they are going to rise above the underdog status. Ross says that it is insane to be working in a kitchen that you've never been in, with a team that you have never worked with. Jesse is the chef de cuisine and he likens it to a submarine where if one thing goes wrong, the whole ship goes down. The team is breaking down, and because Ross still holds that lucky immunity, the other team members are more vulnerable to elimination is they lose.
As dinner rolls around, I'm still not sure of their theme, and neither is Felix, who tries to describe to the judges that their restaurant is about Canadian food made by chefs who have memories, or something like that. It is judge Mijune Pak who puts it all together, calling the menu, "global-Canadian flavours". Soul-sister Ruth is not keen on the menu, which casts a shadow on the meal.
I still have no idea about the appetizer that Ross made: cod sound with pil pil. Cod sounds are fish bladders, which help the fish float. They look like fried bits of goodness, which does win over the judges who are now keen on eating fish bladders. The pil-pil sauce is made from salt cod cooked in oil (thanks Internet!) and the judges are not big fans of the overpowering salty flavour, throwing around the word, "a-salt-ed".
Elia's yellowfin tuna appetizer is also not well-liked, the judges find the passionfruit and blueberries to be a bad choice. Last-picked Mark's dish was the standout (of course) and once again the desserts are given a thumbs down. Ruth doesn't even want to eat them.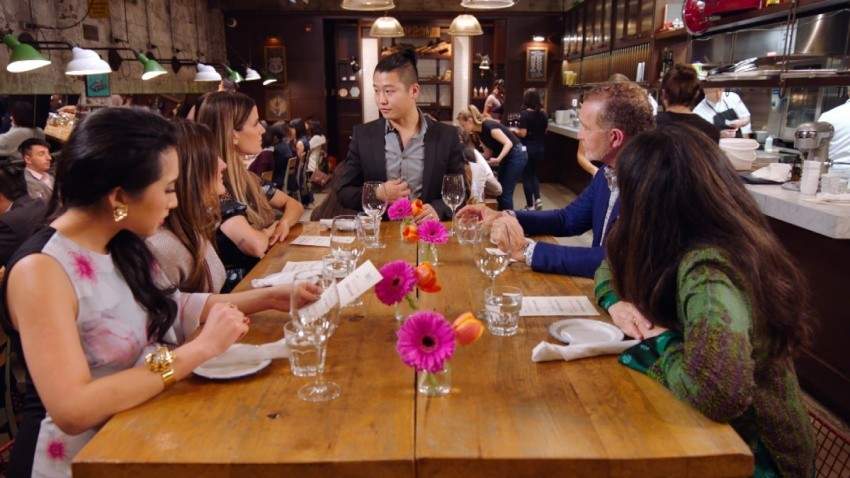 Judges' Table
Back at judges' table, Alloy is called in first for the win. And just like that, Nathan is back in the fold. Chef McEwan loved Nathan's dish because it tasted happy. And Nathan admits that the team helped him feel confident for the first time on the show. We will see what happens next week.
Matthew's red fife pasta, erroneously named surf and turf, "slayed the dragon", which maybe means that someone finally made a good pasta. He triumphs again! He nicely says that he is going to split the money with his team—he's going to keep $6,000 and give them each $1,000. Was he joking? I can't tell, but I am going to give him the benefit of the doubt that he shared the cash.
The losing team stands before the judges, Felix returns to from whence he came, but Mark Singson is safe because he made the best dish on the menu. The elimination comes down to Elia versus Ross, except that Ross still has his immunity to protect him. But he chooses once again not to use it. What an upstanding citizen! He says that as team leader, he can't shield himself from elimination. Elia is shocked with his decision.
I am not shocked, but I do feel bad because I assume Ross is now going home with immunity in his pocket. It makes sense that he is leaving: he made a bad dish, he was team captain and it's the second week in the bottom. Elia has barely made any mistakes and has been in the top three a few times.
But I am wrong.
Elia is told to pack her knives and go. I may have yelled expletives at the TV. I'm not sure that Elia was in position to win Top Chef Canada, but I didn't feel like it was her week to leave.
In the post-show interview, she says she is happy to have been able to share her roots with the rest of Canada. She will be missed, I think she could be one of the fan favourites of the show.
So, Nathan is back, and Elia is gone. I could have lived without that happening.
Next week is a double elimination!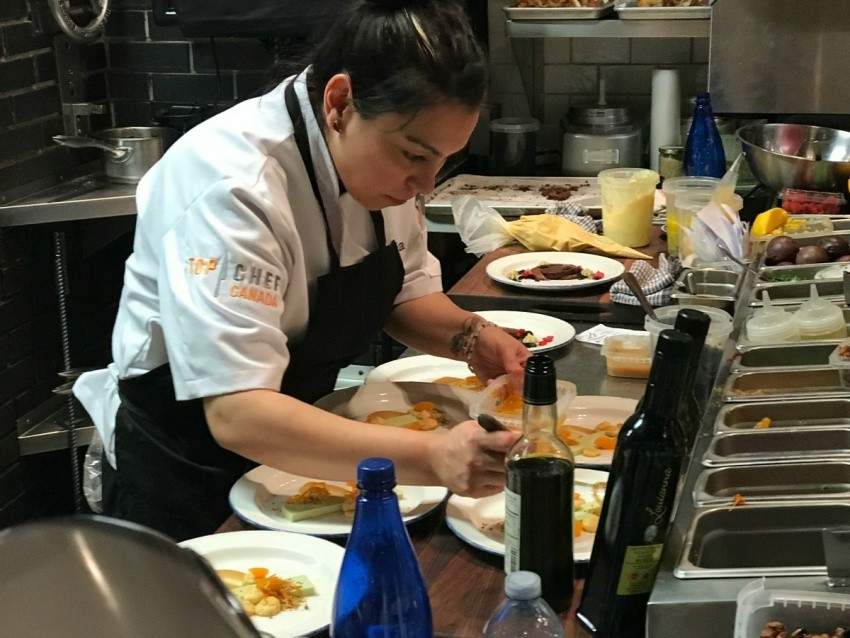 Kitchen Scraps
I'm still scratching my head at the picking of the teams. Why would Mark be last? Why would Ivana not be chosen? It just proves that there is a lot of things that go on in the kitchen that we, the viewers, do not know about. We aren't privy to the social relationships between the chefs. It's probably better that way.
#bringbackElia. That is all.