The relationship between ceramics and food has been symbiotic since the beginning of human civilization. Centuries ago, ceramics were not only used to form buildings and create storage, but also in food culture. With the invention of multiple ceramic materials (porcelain, earthenware, et al.) throughout history, clay pottery has remained ever-present.
As well, it has proven to be the most versatile and unlike many of its tableware counterparts, it lasts for a very long time. With that said, the ceramics of today look quite a bit different than the plates, bowls and coffee mugs you might find tucked away in your parents' and grandparents' cupboards.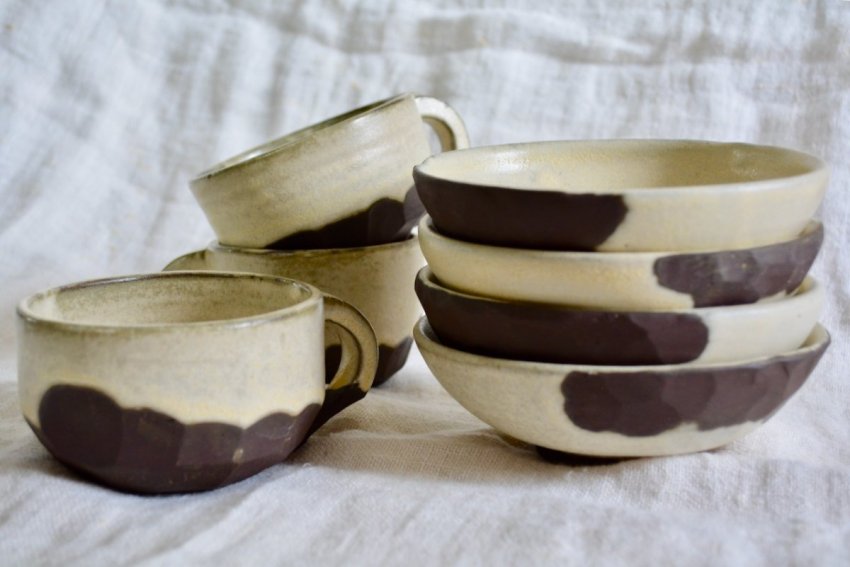 Ceramic bowls and cups by Montreal's Sarah Boyer.
Canadian restaurateurs and chefs have also come to embrace the individualistic nature of local ceramic artists. Many hospitality professionals will agree that a unique plate or bowl can enhance the experience of a meal and help bring a chef's dish–ingredient-wise–to life.
Of course, one could simply go out and find fad-coloured plateware are responsible prices, but there's something to be said about serving food on something with a bit more character. This often leads to the hunt of local ceramicists, oh which Canada has a growing amount.
Here are six from across the country, who also ship nationally and beyond, that are worth taking note of.