Sour, sickening and stunning, Lemon is a powerhouse drag queen. Although she had only been doing drag for just over a year at the time of her casting for Canada's Drag Race, Lemon has been making waves on the show since she first walked into the workroom.
It all started when she saw a flyer for a competition with a prize of $500, and although she didn't actually win, she did find a love for drag.
Not only is her beat fierce, but so are her dancing skills. Aside from radiating blasts of bright yellow everywhere she goes, she is also a professional contemporary ballet dancer. Additionally, she has performed with the Canadian national tap team and as a backup dancer for fellow queen, Tynomi Banks.
Although she currently resides in New York City, Lemon is a proud Canadian drag queen, hailing from Ontario. While in New York, she was professionally trained at The Ailey School, in addition to three years of studying dance.
After seeing Lemon sashay through Drag Race, we wanted to know a few more things about her.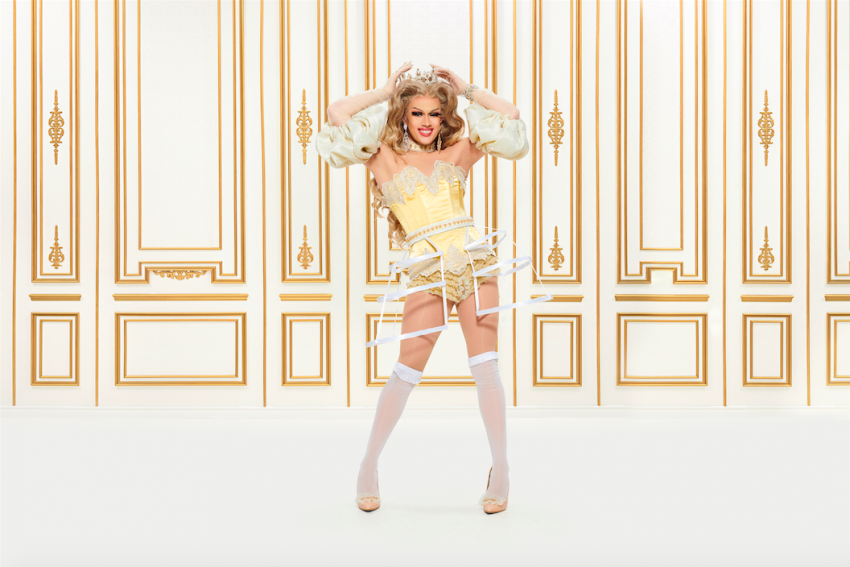 How did you feel when you found out you'd be competing on Canada's Drag Race?
Honestly, it was so overwhelming. You feel this incredible elation as though all my dreams are going to come true. Then, you have all this panic because you have so much work to do. So, it's bittersweet. It was a very quick process and a lot of work that you have to deal with. So, yeah, it was very stressful, but very fun at the same time.
Why do you think the Canadian drag scene is worth taking note of?
You know, honestly, there is the whole Canadian stereotype of being nicer and being warmer, and I don't know if it's just my experience, but the community has been open-armed. It feels as though everyone has a place and in my personal experience in Toronto drag, everyone is there to have a good time, not to compete or be bitchy.
The Canadian drag scene is obviously growing day by day, but that's just a reflection of what's going on in the world. I think that drag is getting bigger all over the world. In every city, we have our own communities, queer people and even allies are interested in drag too, which is a phenomenon.
What does Pride season mean to you?
Pride has always been about a fight to be visible and a fight to be proud of ourselves--of our queer culture, and all of the things that weren't accepted by everyone.
I feel like virtual Pride is giving everyone the same platform in a way, and has taken away the stage aspect by putting everyone on the stage. It's different, but a good different. If there is no Pride for some of us, there's no Pride for all of us. And I think that this year, we are leaning into that. We are all fighting for everyone in the community to be able to celebrate and enjoy Pride and that is super beautiful. It will change all Pride celebrations to come.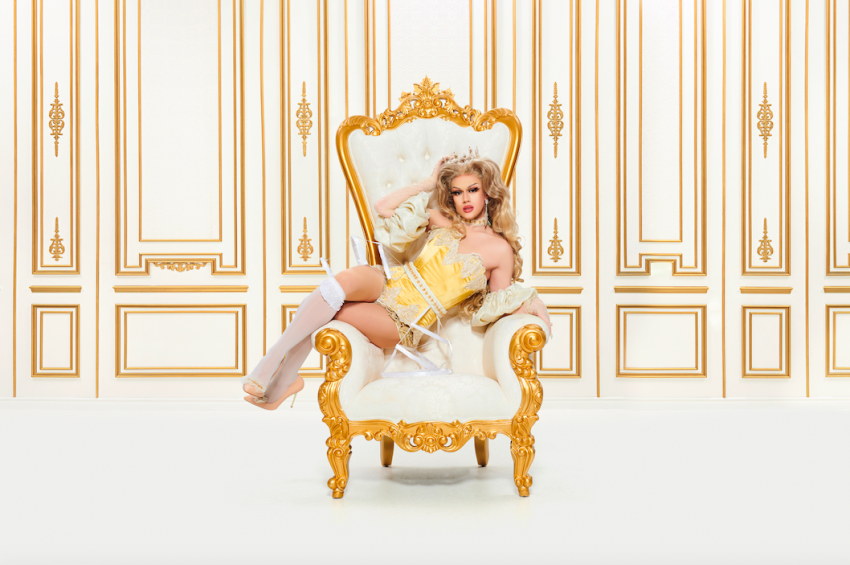 What is your go-to comfort food and why?
My brother's girlfriend is the most incredible baker and she makes apple pie, and I swear I could eat it for every meal, forever. It is the most incredible apple pie I have ever had and it is always in my kitchen on the counter. It makes me feel so warm.
I'm lactose intolerant, but a little bit of ice cream just has to happen. If my stomach gurgles for the rest of the night, I will survive and it will be worth it. It's just got to happen. There is also a little lemon juice in it, so...
What do you think is the perfect dish to have while watching a drag brunch?
Oh my gosh. Well, you need fries because as I perform, I like to grab some off of plates, so that's important. I would say you don't want to be too healthy, so a lot of potatoes are good, and they can soak up the alcohol, so you can drink as much as you can physically stomach. The best brunch dish is alcohol; It's all vegetables (vodka)!
If you were out for a night on the town with friends, what are you drinking? Favourite cocktail?
Honestly, a lemon drop shot is the way to go for me. I don't like carrying around a drink all night, so I like to just get one in. It's delicious and it usually matches my outfit.
I'm not a huge drinker because I am around alcohol all the time. Like, I am a lemonade girl. I just order juice and water and that's the gig. I want to keep my liver going for at least another two years.
Any last words for us?
I would say 100 per cent, the most important thing when you go out for dinner is to tip your waiter. They are working so hard and they are not being paid enough, so tip them nicely, every time. You don't know what's going on in their lives, so if they're in a bad mood, you should still tip them! I have "Tip Me!" written on my lower back. Literally!
Canada's Drag Race airs every Thursday at 7 p.m. MDT / 9 p.m ET on Crave TV.