Just south of Edmonton, the small hamlet of Nisku isn't only known as an industrial oil community anymore. It's now home to Big Rig Craft Distillery. The only craft distillery in the greater Edmonton area.
Geoff Stewart and his wife Karen both have a background in the dental industry. Geoff was working as a dental hygienist, but needed more of a creative outlet. So, he became a tattoo artist. Geoff was cleaning teeth by day and tattooing by night. However, the jobs took a toll on him physically.
The Stewarts were originally planning to open a craft brewery. But on a motorcycle trip to Ohio three and a half years ago, they changed their minds after visiting a distillery. The couple did their homework and realized there were hundreds more breweries to the ratio of craft distilleries.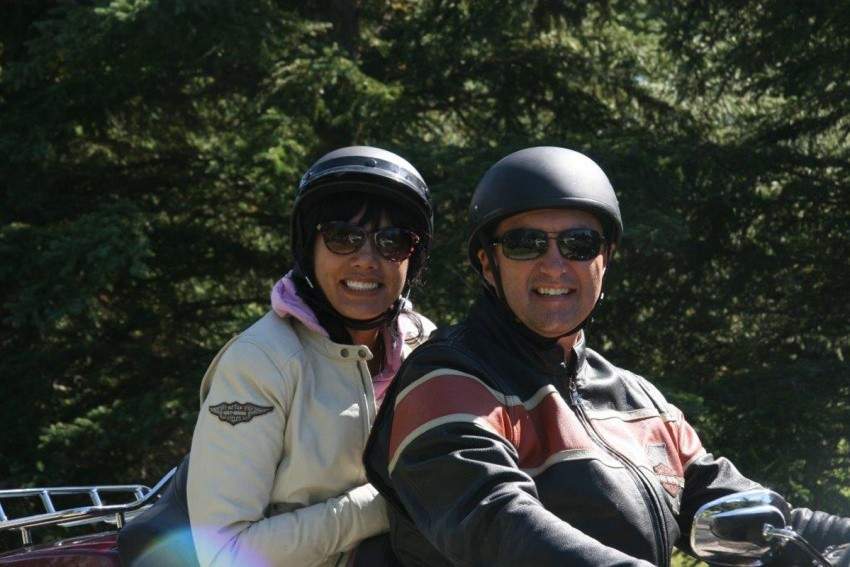 With a business plan in place, Geoff pitched his distillery idea. And after five different banks turned him down, the Stewarts were on their own. The couple cashed in all their RSPs, sold their rental properties and re-financed their home. After tons of hard work and some sleepless nights, Big Rig Craft Distillery started to sell their product on October 17th, 2015. Geoff says, "That's the day prohibition ended in Nisku."
Craft distilling wouldn't have been possible for many, including the Stewarts, if the provincial government didn't drop the minimum production requirement in 2013.
All Big Rig spirits are made with locally-sourced ingredients: the company gets their wheat from a nearby farm, rye from Innisfail, corn from Calmar, sugar beet sugar from Taber and garlic from Leduc. Geoff and his small team also forage gin botanicals themselves, including juniper berries from Cadomin and wild rose hips from the river valley.
Since then, the distillery started producing other spirits, such as its premium vodka, garlic vodka, sugar beet brum, gin and a Double Double coffee cream liqueur. Other creations, including whisky and other vodka infused creations, are in the works.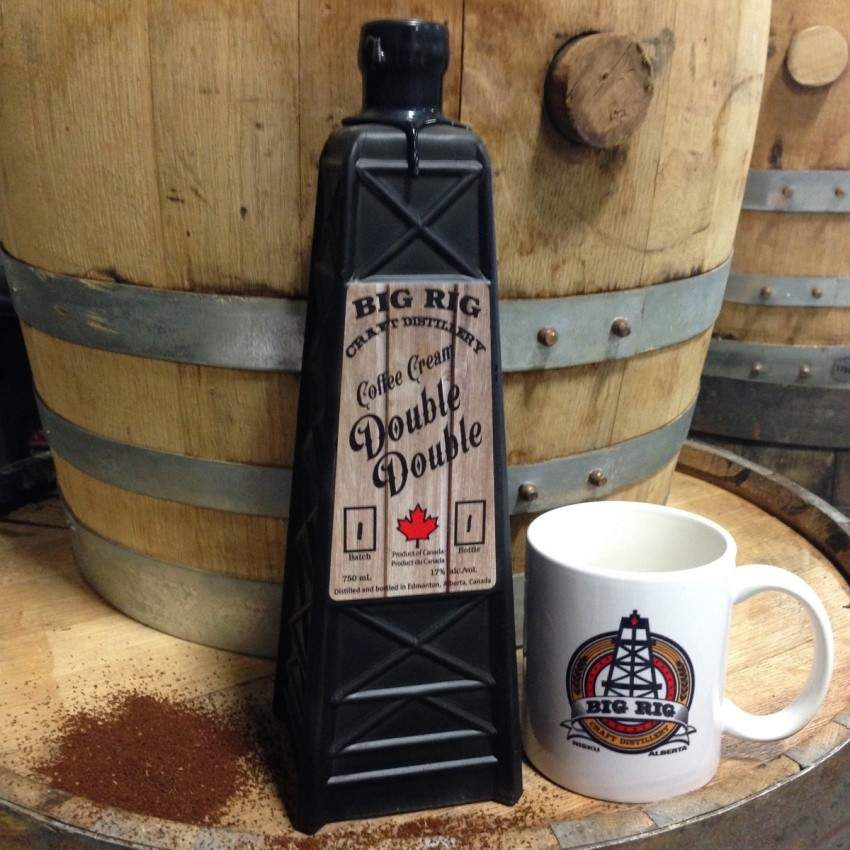 Each spirit is bottled in a unique trademarked bottle that is a replica of the Leduc no.1 drilling rig that struck oil in the 1940s. Geoff says their bottle pays homage to the region's heritage and history.
Many of the processes at the distillery are done by hand. Stewart's wife Karen rolls up her sleeves to fill bottles in the evening after a full day at her dental practice. The duo says the response from the community has been very positive. The distillery has also created jobs for local people as well, something that they can all be proud of.
Though Geoff has basically been working for a year without a pay cheque at the distillery, he says that it's a passion that is finally starting to pay off.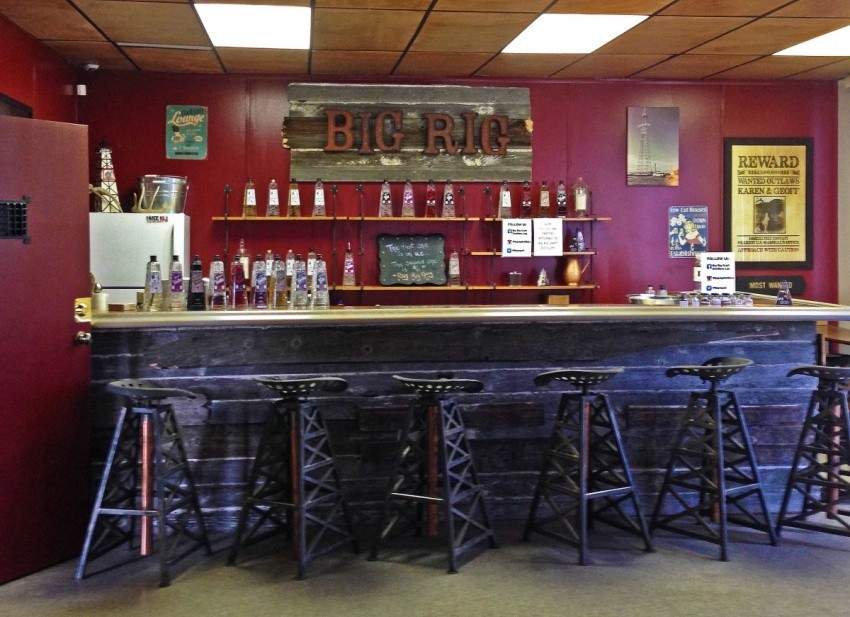 Guests who stop by the distillery will be treated to a free tour of the facility, after which they will head into the Big Rig tasting room, decorated with a barn-like charm and tractor-style stools. Tastings are free and so is your first cocktail, but the second one's on you.
Geoff says, "We want our product to be in every town in Alberta."