As the Canadian distilling scene continues to boom, it's only natural that different distillers across the country look for innovative ways to showcase their products, be it vodka, gin, rye, whisky ot otherwise. For Banff's popular Park Distillery and Restaurant, its Distiller's Series of cask-aged and bottled cocktails are just that.
Taking inspiration from the world's classic cocktails, the series launches with three, 375mL limited-edition varieties: the Negroni, the Alpine Martinez, and the Glacier Manhattan (the least traditional of the trio, using an unaged rye instead of whisky). The distillery is confident that the pre-mixed beverages will satisfy cocktail fans at home just as well as saddling up to a quality bar would. To Matt Hendriks' knowledge, Park's master distiller, this is the first time that a microdistillery in Canada has offered barrel-aged cocktails to consumers in the retail realm.
"I've been following the trend of barrel-aged cocktails for the past five years, especially in the U.S., where the modern, barrel-aged cocktail was born," says Hendriks. "There's a revived appreciation for quality spirit cocktails... With this increased appetite for the classics, we just couldn't resist the temptation to create our own take on the barrel-aged trend."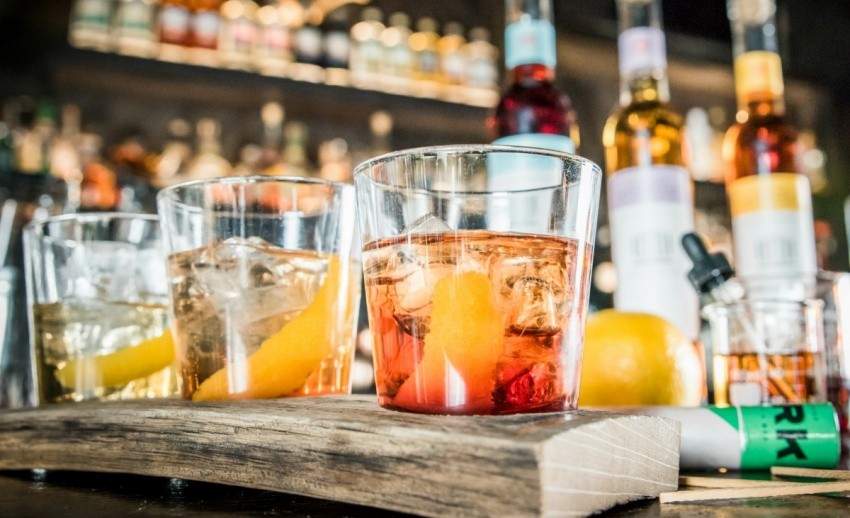 Park's first batch of the Distiller's Series is now available for purchase and shipment anywhere in Canada through their website. As well, for a limited time, the distillery and restaurant concept located right on Banff's main strip will also offer an in-house, tasting flight experience of the three Distiller's Series barrel-aged cocktails.