Just north of Red Deer, in the city of Lacombe, is where you'll find Cilantro and Chive: a family run restaurant that's known for their fresh simple eats. Rieley Kay and his wife Kim started out in the catering business, but always had their eye on owning a permanent spot of their own. So, they decided to take a chance by opening their own restaurant and the Kays have never looked back. It's been quite the journey for this family.
"We scraped some money together, put a payment down for first and last month's rent, damage deposit, and we were left with very little. We started with five people on our schedule. My wife Kim, myself, a part time kitchen helper, full time cook and part time waitress," says Rieley.
And my how things have changed over a few years. The Kays now employ about 50 staff and are making a name for themselves across Alberta.
The Brome Lake duck wings are a staple on the menu and have been talked about ever since Cilantro and Chive opened its doors. The wings are braised in apple juice, herbs and spices and then fried to make them nice and crispy. "There have been several operations that have been openly trying to replicate our recipe," adds Rieley.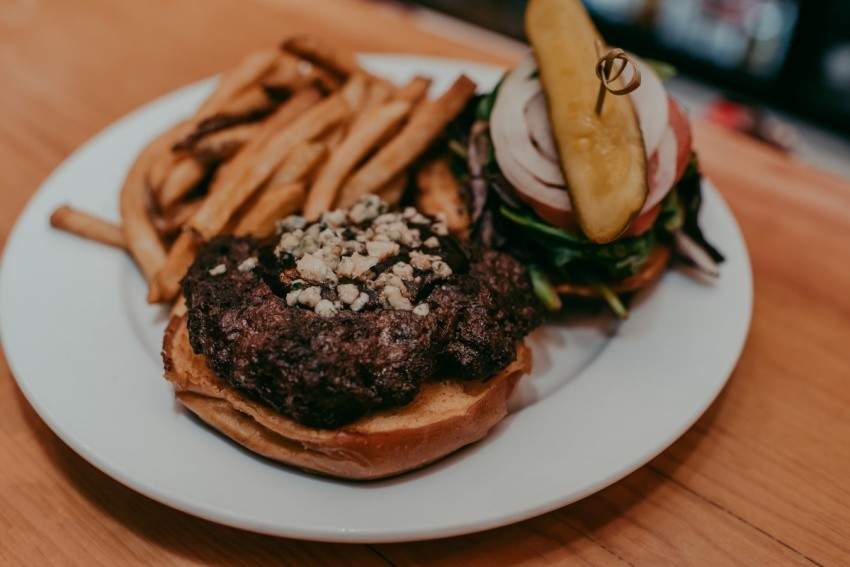 Cilantro and Chive pride themselves on working with local growers and producers to help create simple, comforting eats. There's the MSW bison burger, brown eggs and lamb burger, and Northwinds smoked trout and arugula salad.
The hashtag #caesarsthateatlikeameal have even garnered them some national attention. Just to give you an idea, there's a pulled pork mac n' cheese Caeser. So there's pulled pork, along with mac n' cheese, sautéed onions, and jalapeños to top off this drink.
Cilantro and Chive also serve a feature burger each month in collaboration with a local guest chef or celebrity, with a portion of the proceeds from each burger going towards a local charity of their choice. Since 2017, the restaurant has raised more than $30,000 from program. Charities like the Lacombe Food Bank. Big Brother's and Big Sisters, Legacy Place in Red Deer, and Special Olympics have all received donations. "This has taken off, far beyond anything we could have imagined," says Kay.
Craft spirits and beer continue to expand in Alberta and the Kays want to showcase all the great products these distillers and brewers have to offer. They carry more than 100 different craft beers and were awarded Culinaire Magazine's Alberta's Finest Drinks Lists for Best Alberta Made.
"Simply put, beyond humbled. A friend of the restaurant had sent us the link to enter and I didn't think we had a shot at all, but figured, why not? To be one of the only places outside of a major centre or tourist destination to make the list was crazy in itself, but to come out on top? It's still hard to believe," says Rieley.
The hours can be long and the amount of stress can be high, but for the family behind Cilantro and Chive, it's all worth it. "I joke about being in high school, my guidance counselor told me to find something I enjoy and make a career out of it," he says. "I get to eat amazing food, drink amazing beverages and share my experiences with amazing people along the way. What more could I ask for?"