Just 90 minutes south of Edmonton is where you'll find Paradise Fields, an eight-acre farm where Chef Spencer Thompson of Alberta Hotel Bar and Kitchen is learning from the land and growing organic produce.
Thompson was initially hesitant, knowing full well how much work it will be. But after some convincing from business partner Tyler Schell, they decided to go for it last spring.
It was a massive scramble to seed the first year. "We didn't have any equipment so we had to do everything by hand," adds Thompson. The pair even camped out in the bush as they worked. Expectedly, some crops thrived while others failed. Soil, pests and mother nature can be hard to deal with.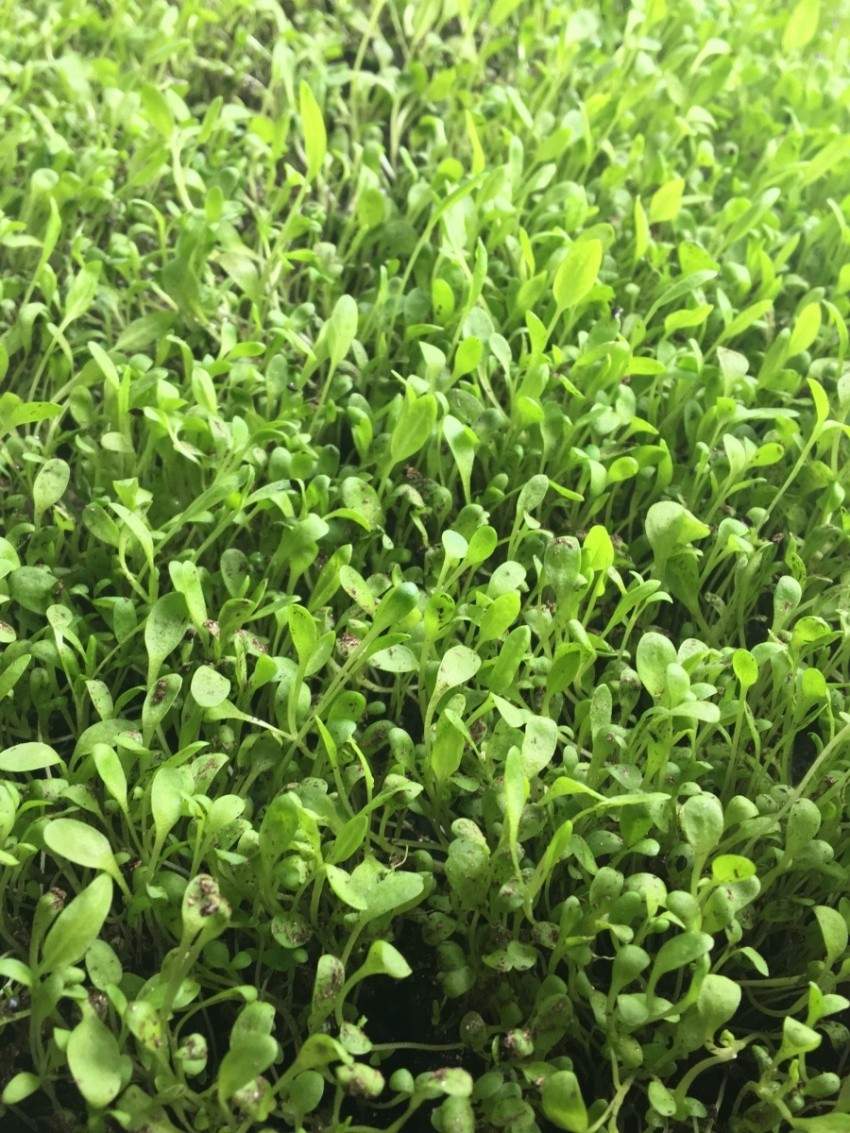 What started as a passion project became much more.
Thompson and Schell invested in a used tractor, which has made things much easier, and rented a farmhouse where Schell now lives full time. The big game changer, though, was the root cellar in the farmhouse, which helps store vegetables so they can be used at the restaurant in the winter. This year, Thompson has planted crops specifically to cater to what he wants to create in the kitchen. Beets, several varieties of potatoes, tomatoes, parsnips, peas, radishes and eggplant are just a handful of the crops that are growing at Paradise Fields.
"We've even had some happy surprises here on the farm," says Thompson. "We have a Saskatoon patch we didn't originally know existed."
A friend from the farmers' market has also set them up with a beehive, from which the team should get about 80 litres of honey this season.
To constantly find different ways to to keep plants healthy and bug-free at the organic farm, the duo opted for the chicken tractor--a moveable coop that allows free ranging for chicken to forage weeds and bugs. Schell will load up about a dozen chickens and move them down the crops. They basically do the weeding for you.
Thompson and Schell aren't the only ones who take pride in taking care of the farm, staff from the restaurant make a trip out to the farm to help when possible. "The staff is really invested in what we are doing. It's a bonding experience," says Thompson.
This farming chef wants to try growing products that aren't typically grown in the area. Thompson wants to serve dishes in the restaurant that highlight the produce in its natural state. "I want guests to taste what a good organic tomato should taste like," adds Thompson.
Thompson says he can't wait to work with different varieties of beets, growing and finding the right product. The team at Alberta Hotel Bar and Kitchen also relies on local growers and producers for product. "It sounds cliche but it just makes sense," says Thompson. "I want to be honest about what we're doing."
These days, this chef has his hands full with running Toast Fine Catering at the Old Strathcona Farmers' Market, Alberta Hotel Bar and Kitchen and tending to Paradise Fields. However, Thompson says he wouldn't have it any other way.
"I can be having a bad day and feeling stressed out but when I walk into the kitchen to cook with my team, it all fades away," says Thompson. "When I poke my head out into the restaurant and see happy guests, it's the best feeling in the world. I feel lucky."