At first glance, it may look like a typical community garden, but Veg in Yeg actually a social enterprise built on a pay-what-you-want pricing model. Nicole Spring is the green thumb behind Yeg in Veg, working as an urban farmer on a vacant lot in the Garneau area. The lot, which was was first used by Reclaim Urban Farm and was taken over by Veg in Yeg in May, was made possible by the St. John's Institute and has enabled Spring to grow a garden full of fruit and vegetables.
"I am very passionate about working towards a more equal society, one in which people don't have to struggle to get by," says Spring. "I volunteered with the Campus Food Bank for 10 months last year. It's an excellent service, but it struggles to keep up with demand for fresh veggies at times. I just wanted to be able to offer a solution outside of the food bank, for those on a tight budget,"
Although Veg in Yeg is a small community-supported initiative, Spring says that most people will pay grocery store or farmers market prices that generates enough income for her to offer veg boxes at a reduced rate or free to those who need it. People are also welcome to reach out and volunteer their time for gardening in exchange for produce.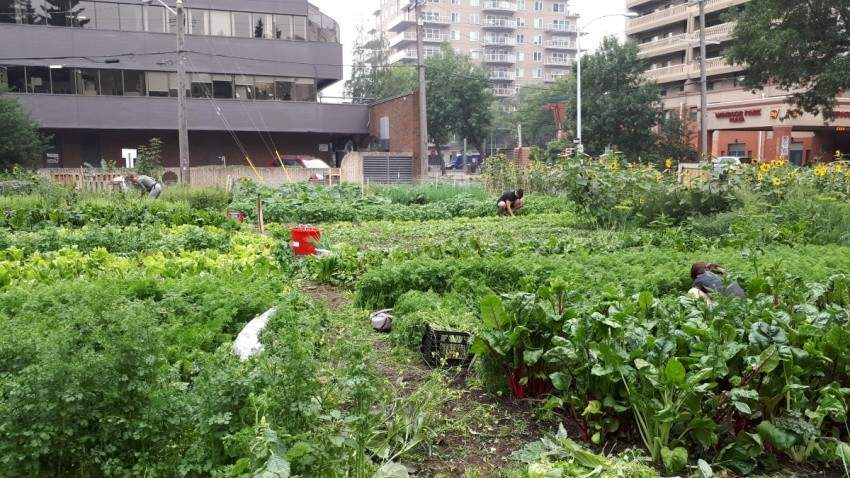 Spring has a background in science, but she felt she needed to make a change and do something she felt was better for her well-being. Spring and her urban farming partner Jorge basically had to start the growing process from scratch, prepping the 9,000 sq.-ft. lot and putting in an irrigation system before seeding began.
"I'd love to see as many vacant lots and yard lawns converted as possible. This can have many benefits for the local communities like increasing food security for residents, increasing biodiversity, and connects neighbours to provide a sense of belonging," she says.
While Veg in Yeg is working on finding a more suitable high foot traffic location for their produce stand, there are customizable veg boxes available for delivery by bike within the University, Garneau, Strathcona, Queen Alexandra, and McKernan neighbourhoods. You can also order a veg box for pick-up by going to veginyeg.ca.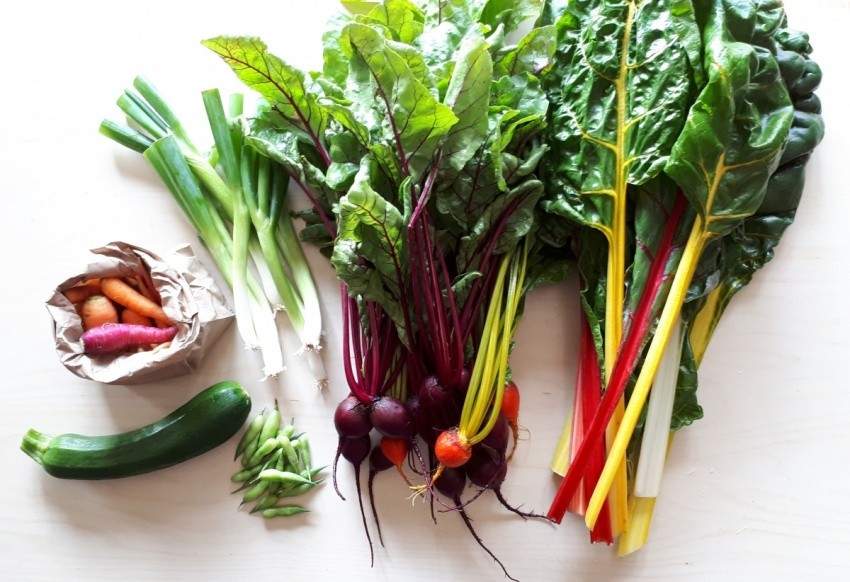 Spring says there's been a lot of trial and error: growing far too much of some products and others that haven't worked out. Despite all the challenges, the garden is producing. Swiss chard, lettuce, beets, cilantro, kale, turnips, tomatoes, green onions, and peas are all thriving in the urban farm lot.
The initiative has been well received so far, and it gives her the opportunity to share with residents what she's trying to accomplish. "I'm not in it to earn money, I want to share my passion."
Although it seems like an uphill gardening battle at times, Spring is determined to grow and share more accessible local food options.
"I have a lot of trust in people and believe that the system won't be taken advantage of as long as people understand the work and personal investment that I've put into this project."
Staying on top of gardening is hard work, so she's always grateful for a helping hand and would love for more people to get involved.
"Over the winter, I'm going to work on expanding the yard-borrowing network and hopefully find people to help me organize it," Spring says. "Meanwhile, I'll continue tweaking the social enterprise farming project and get it to the point that it earns myself (and hopefully others too) a decent part-time income. The long-term vision is to have a lot of urban farmers in the city, whether they are volunteers or earning a salary."