In her twenties holding a professional accounting position, it wasn't long before Jessie Li changed her focus to the more creative and inventive field of fashion. As PARK's co-founder and vice president, Jessie serves as a leader and mentor to a team of creative experts that have supported her in elevating Calgary's culture since 2008. Along with PARK's creative director and producer, Kara Chomistek, she has produced many high-profile fashion shows and experiential marketing events across Canada. Today, her and Chomistek's organization is considered one of the most important in the country's fashion scene in terms of fostering young talent and helping them succeed in a difficult industry.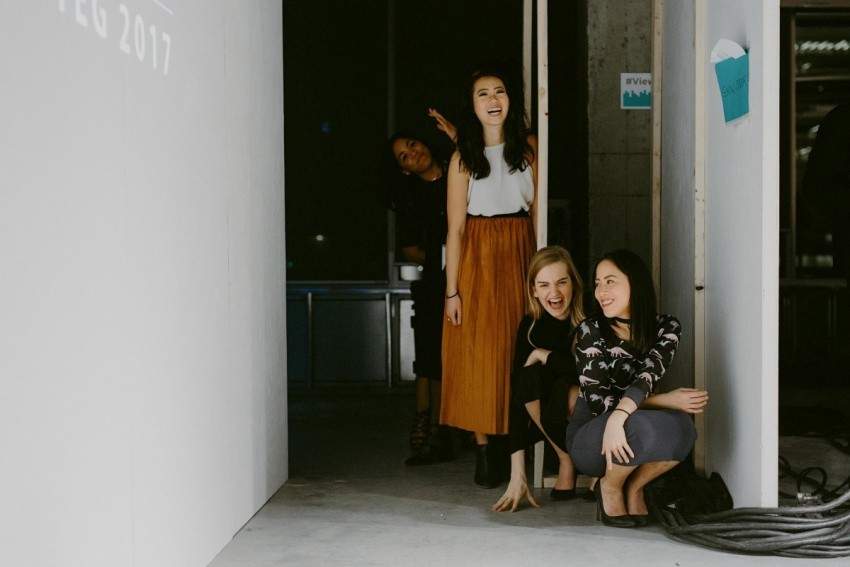 PARK is a nonprofit organization that features fashion artists and designers throughout the year. The organization is celebrating its 10-year anniversary with the most ambitious show to date. PARK Show 2018 will take place on June 23, 2018, at George C. King Bridge in Calgary. This year's PARKSHOW is the organization's first large-scale event in a public green space and since Li and her team are celebrating a decade of hard work, it is gearing up to be a celebration not to be missed.
Li took some time out of her busy schedule planning to sit down with us and dish on some of her favourite food and drink around Calgary. We've got to say, this lady has great taste in fashion and food!
Breakfast and brunch
For breakfast or brunch, I like OEB and also Anju. These places have a great brunch. At Anju, they have really great Korean-inspired eggs Benedict served with kimchi hollandaise and hash browns. At OEB, I always get A-Lott A-Lox; it's poached eggs, potatoes, salmon and fresh dill.
Lunch
For lunch in the city, I love Sidewalk Citizen at Simmons Building in East Village. They have a really great Mediterranean platter with hummus, a great tomato cucumber salad, olives and topped with a fried egg.
Dinner
My favourite place to go for a dinner is Tavernetta. It's a little house in Renfrew. They have my favourite Aperol Spritz in the city. They have also really great pasta menu. What else I love about this place is that it has really cute backyard patio. It's very intimate and it has a neighbourhood feel, and I live in that area. Every time I'm at Tavernetta, I'm greeted by the owners and the serving staff. It's just very warm and there are always people playing bocce ball. It's super great!
Drinks
My favourite drinks place is Cannibale. They have some of the best cocktails in the city. We basically go there every Friday night. I always look for a bartender's choice. It's usually something fresh and light. They also have really great happy hour wine and beer special. So, we always do that!